School Expert Q&A: Nanyang Technological University
School Expert Q&A: Nanyang Technological University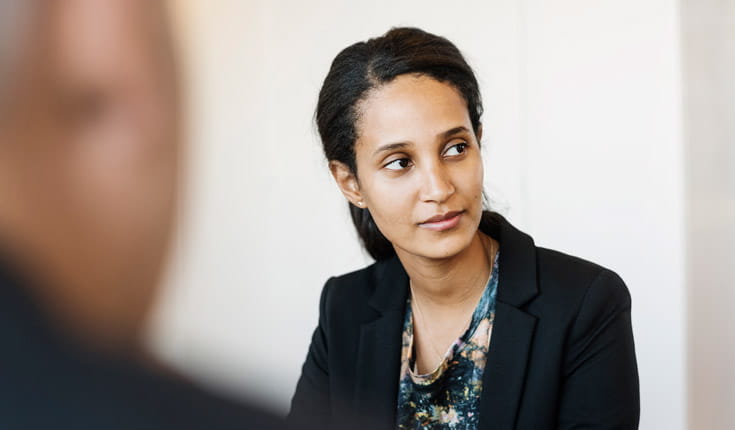 Get answers to your questions about graduate management education from admissions professionals across the globe.
Nilanjan Sen, Ph.D., C.F.A. is currently the Associate Dean (Graduate Studies) and Associate Professor of Banking and Finance at Nanyang Business School, Nanyang Technological University. Dr. Sen is also the Director of Berkeley-Nanyang Advanced Management Program as well as the Academic Director of India Desk at Nanyang Business School. Professor Sen received his Ph.D. from Virginia Tech and was previously a tenured faculty member at Arizona State University. Dr. Sen currently teaches Mergers and Acquisitions and other advanced topics in Corporate Finance. He has published extensively in academic and practitioner journals.
Associate Prof Nilanjan Sen answers your questions below.
About the Program
Name of the school? Nanyang Technological University
School location? Singapore
Year school started? 1955
Any global ranking?

#11 University in the world by QS World University Rankings 2017
#22 MBA programme by FT Global MBA Rankings 2018
#1 University in the world by QS World University Rankings 2017 Top 50 Under 50 ranking

Name of the program?

Nanyang MBA
Nanyang-Waseda Double MBA
Nanyang-Essec Double Masters
Nanyang-St Gallen Double Masters
Admission Criteria
GMAT™ score – Yes, a competitive score is required
Work Experience requirement – Minimum 2 years of full time work experience
English Proficiency requirement – Yes. TOEFL score > 100 IBT or IELTS score > 6.5, if English was not the medium of instruction used at the undergraduate level
Letters of recommendations – Yes, 2 are required
Interview – Yes. A face-to-face or Skype video admissions interview will be conducted for shortlisted applicants.
Application Process
How does one apply for the programme? Submit an application form online and attach all supporting documents through the application portal
What is the Application fee? SGD$100 (Non-refundable)
When does the application process start?
What is the last date to apply? 31 March
Who should letter of recommendation come from? At least one should come from a supervisor in your current or precious organisation. Another referee report can come from someone who knows you well in a professional capacity and can vouch for your leadership strengths.
Who should I contact if I have a question regarding my application status? mba.admissions@ntu.edu.sg
Fees & Other Expenses
What is the estimated cost for the entire program for a foreign student?

Cost for the AY2018 intake (Subject to minor revisions)

Tuition fee: SGD$62,000
Miscellaneous fees: SGD$513.90
Business Study Mission: SGD$3,000-3,500

What is the cost of living for the duration of the programme?

On campus housing: $380-$1,200 per month
Meals: $500-$1000 per month
Transport: $100-$200 per month
Health/Outpatient Doctor visits: $30-60 per visit
Personal expenses can vary depending on the lifestyle you adopt

Are there any job opportunities on campus that can be pursued while the programme is on, to lower the overall cost impact? Yes, possibly. However we encourage participants to seek for meaningful internships that can help them with their career post the MBA programme.
What is the financial support option available to students? Scholarships, bank loans (in their home countries) and Prodigy financing
Curriculum/Faculty/Student Exchange/Hostel Accommodation Facilities of the School?
How many intakes in a year and when? 1 in July each year
Size of the intake? 80-100
What is the % of foreign students in an average class/intake? 95%
What % of the batch finds jobs within 3 months of graduation? 100% according to 2016's employment statistics
What are the key sectors represented in recruiters for this programme? FMCGs, Consulting, Banking & Finance, Telecommunications, IT, Healthcare, Supply Chain, Manufacturing, Government, Engineering and various others.
Please click here to download the brochure for the programme.