School Expert Q&A: MYRA School of Business
School Expert Q&A: MYRA School of Business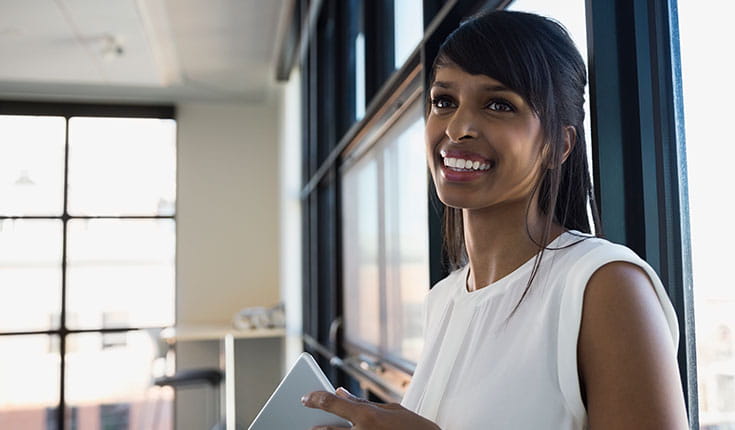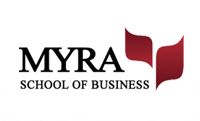 Learn more about the program at MYRA School Of Business.
Ranga Rao, Executive Director (Student & International Affairs), MYRA School of Business, has over 35 years of experience across various sectors as diverse as Higher Education, Recruitment and Management Consulting, Information Technology and Office Automation, Insurance, Healthcare, and Commodities. His more recent experience over the past 13 years has been in the Higher Education sector, which includes presenting and participating in several national and international conferences.
He has undertaken teaching assignments with Shiv Nadar Foundation/HCL Corporation, the O P Jindal Global University, Indian School of Business (ISB) and ICFAI (Institute of Chartered Financial Analysts of India).
Ranga Rao answers your questions below.
---
About the Program
Name of the School: MYRA School Of Business
School Location: Mysore, Karnataka, India
Year School Started: 2013
Any Global Ranking: Not applicable as yet
Name of the Program: AICTE recognized Post Graduate Diploma in Management (PGDM) equivalent to MBA & Accelerated One Year Fast Track Post Graduate Program for Executives(PGPX)
Admission Criteria
Eligibility Criteria:

An undergraduate (Bachelor's) degree in any discipline, with minimum 50 percent marks from a recognized institution.
Valid competitive test scores from recognized entrance examinations such as GMAT/CAT exams.
Because of our unique learning model, we usually prefer students with some work experience; however, we do encourage talented freshers to also apply for our PGDM program. Good leadership skills and active involvement in school/college extra-curricular activities are also given weightage.
Essay: The statement of purpose essay is also an important element for admission to our programs.

GMAT™ Score: Preferably above 640
Work Experience Requirement: 1-4 years for the PGDM program and five years plus for the PGPX program.
English Proficiency Requirements: None for Indian students who have pursued their studies in the English medium of instruction. For others, and for international students, valid TOEFL and IELTS scores.
Letters of Recommendation: From work place superiors, preferably direct reports.
Other: Micropresentations for PGPX applicants.
Application Process
How does one apply for the program? One can apply online at http://www.myra.ac.in/apply/. An application fee of Rs. 1000/- is required to be remitted either by online gateway payment, wire transfer or through demand draft as per the instructions mentioned in the online application form. The student should submit all the relevant documents required to complete the online application process.
What is the Application fee? Rs 1000
Where do I get a copy of the Application form? The form can be accessed at http://www.myra.ac.in/apply/
When does the application process start? September 1
What is the last date to apply? Applications for admission to our programs are required to be submitted within the deadlines indicated below.




| Cycle | Deadline | Offer Date | Acceptance Date |
| --- | --- | --- | --- |
| 1 (Both Programs) | Dec 14 | Jan 7 | Jan 31 |
| 2 (Both Programs) | Feb 25 | Mar 7 | Mar 31 |
| 3 (PGPX) | April 15 | April 22 | May 1 |
| 3 (PDGM) | April 15 | April 22 | May 1 |
After we receive your application, the Admissions Office would review it based on the above mentioned criteria and subsequently intimate you about the schedule for a group discussion/personal interview, etc., on a date and time that is mutually convenient.
For any further clarifications about the eligibility criteria or the admissions process, please contact us at admissions@myra.ac.in
Admission Process
What is the range of GMAT scores for accepted students? We evaluate applicants based on their composite performance, i.e. equal weightage would be given to academics (X, XII, Graduation marks) experience and SOP (statement of purpose). Having said that, we currently have students with GMAT scores ranging between 660 to 760.
Is there a requirement of 16 years of study prior to applying? For the PGDM program, which is AICTE approved, the basic eligibility requirement is an undergraduate degree from an AICTE or UGC recognised institution/university with at least 50 percent marks.
What constitutes work experience? For our PGDM program we expect students to have 1-4 years of work experience. We also lay lot of emphasis on family business and entrepreneurship exposure and hence encourage applications from students with such backgrounds.
Is there a minimum cut off for TOEFL/IELTS/PTE test scores? To a significant extent, yes. However, we do evaluate students for admission based on their overall composite profile.
Who should letters of recommendation come from? Letters of recommendation could come from the designated reporting authority in the previous employment or from mentors or the reporting superior in the organization.
When should I expect an invitation for an interview? We follow a rolling system admissions process. Please follow the guidelines in our admission calendar to ensure that complete applications are submitted well before the indicated deadlines. After due processing of the application, shortlisted students will be informed via email/letter/telephone about their interview dates towards the end of each admission cycle.
Fees & Other Expenses
What is the estimated cost for the entire program for a foreign student?




PROGRAMME

ADMISSION FEE

TUITION FEES

FACILITIES

TOTAL

PGDM Year 1

INR 50,000/
USD 1,500*

INR 4,00,000/
USD 12,000*

INR 50,000/
USD 1,500*

INR 5,00,000/
USD 15,000*

PGDM Year 2

INR 50,000/
USD 1,500*

INR 4,00,000/
USD 12,000*

INR 50,000/
USD 15,000*

INR 5,00,000/
USD 15,000*

PGPX

INR 100,000/
USD 3,000*

INR 8,00,000/
USD 24,000*

INR 100,000/
USD 3,000*

INR 10,00,000/
USD 30,000*

*for International Students
What is the cost of living for the duration of the program?



| ROOM TYPE | FEES | SECURITY(REFUNDABLE) |
| --- | --- | --- |
| Twin Sharing | INR 1,00,000/USD 3,000* | Rs. 30000/USD 600* |
| Single Room | INR 1,50,000/USD 4,500* | Rs. 50,000/USD 1,000* |
| Couples Apartment | INR 2,00,000/USD 6,000* | Rs. 50,000/ USD 1,000* |

*for International Students
Are there other costs to be taken into consideration? If yes what? Yes. These would be out of pocket general living expenses, books and other study material, library fees, alumni relation fees, etc. Broad guidelines can be obtained from the Admissions Office.
Are there any job opportunities on campus that can be pursued while the program is on, to lower the overall cost impact? Subject to the stipulation that there is no academic program learning impact to the disadvantage of the student, opportunities for paid internships with participating organizations can also be explored on a case by case basis.
Financial Support Options
What are the scholarship options available for the students? MYRA offers a wide range of scholarships aimed at assisting students with their studies. These include benefits like payments for study and living costs, course fee subsidies and leadership and mentoring programs. These scholarships are awarded to students with outstanding academic achievements based on their flair for entrepreneurship and their potential to become future leaders and make a change in their field. Scholarships are given to young women achievers as well. Need based/Equity scholarships are also given to students experiencing financial disadvantage. For further details please follow the link, http://www.myra.ac.in/programmes/scholarships-financial-aid.
What are the criteria for determining scholarship applications? Upon submitting the application for scholarship, the Admissions & Financial Aid Committee would assess scholarship applications as per the laid out parameters. Students from rural areas /under privileged sections would be needed to submit supporting documentation as part of their application process and meet other criteria depending on the type of scholarships applied for.
What are the options of availing a loan? The students would have to apply for an education loan at their respective hometown where the parents/guardian reside as the loan procedure requires this.
What is the amount of loan that a student is eligible for and what are the documents required? Students are eligible for up to 85% of the tuition fees and complete housing fees. However, this varies from bank to bank.
At what rate of interest is the loan available? What is the date from which loan repayment begins? What is the maximum period in which a loan is to be repaid? As MYRA is an AICTE approved institution, students are eligible to avail the loan from all the nationalised banks. Current students have availed education loans from leading banks like SBI,Andhra Bank, Canara Bank, Syndicate Bank,etc., from their respective home towns. The usual rate of interest applicable from a nationalised Bank is 11%;there is special concession of an additional 0.5% for girls students.The loan repayment starts after 6 months of completing the respective program.
Does the Institute/School help in getting loan? MYRA is an AICTE approved institution for the PGDM program and hence students are eligible to procure the loan from any nationalised bank. Having said that MYRA helps the students with all the relevant documents required to procure the loan and MYRA's admission advisers will help the students with the loan procedure.
Curriculum/Faculty/Student Exchange/Hostel Accommodation Facilities of the School
How many intakes in a year and when? MYRA has only one intake in a year. The PGDM program would commence from June.
Size of the intake? MYRA has an intake of 120 for the PGDM Program and 40 for the PGPX Program.
What are the specializations available? MYRA currently offers 6 concentrations:

Marketing
Finance
Accounting
Supply Chain Management
Management/Strategy
Information Systems