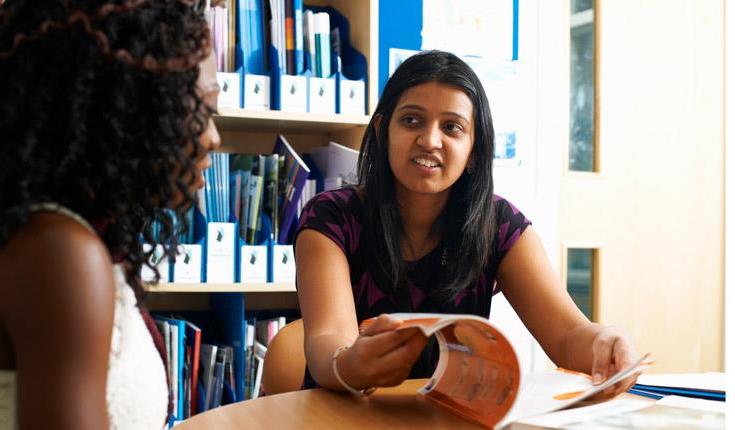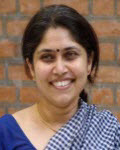 Get answers to your questions about graduate management education from admissions professionals across the globe.
Dr. Anita Basalingappa, associate professor in Marketing and chairperson of Admissions at MICA, has over 16 years of experience in teaching and research in Management Studies. She started her career with Vishesh Advertising Pvt. Ltd. She worked with IIMA and Karnatak University between 1995 and 2004 before joining MICA in October 2004. She has a Bachelor of Science (Honours) degree in Mathematics, MBA in Marketing, and PhD in Customer Relationship Marketing from Karnatak University, Dharwad, India. She worked on "Introducing Common Market Identities" at Judge Business School and Sidney Sussex College, University of Cambridge, UK, while she was a Senior Fellow Marketing in 2008. She has presented and published papers at national and international conferences of repute. She has conducted training programmes and management development programmes for participants across agencies and marketing organisations of varied products and services.

Her areas of expertise include customer relationship marketing, market orientation at bottom of the pyramid, marketing metrics, and brand management. She is currently Associate Professor in Marketing Area and Chairperson Admissions at MICA.

Dr. Basalingappa answers your questions below.
---
MICA at a glance:
Location: Ahmedabad
Founded in: 1991
Ranking: MICA is India's Premier Communications Management Institute
Program name: Post Graduate Diploma in Management (Communications)
Admission Criteria
GMAT™ score: Required for admission
Work experience requirement: Not mandatory
English proficiency requirement: Understanding of spoken and written English
Letters of recommendations: Not required
Interview/group discussion:

Web-based interview for non-resident Indians and foreign nationals
Group exercise and personal interview for all other candidates
Application Process
How do I apply for the program? Indian citizens see FAQ here.
What is the application fee? Rs 1785
When does the application process start? For Indian citizens: September. For non-resident Indians and foreign nationals: November.
What is the last date to apply? For Indian citizens: February 1st
For non-resident Indians and foreign nationals: March 31st
Admission Process
Is there a range of GMAT scores for accepted students? No
Is there a requirement of 16 years of study prior to applying? 10+2+3 is the criteria
What constitutes work experience? Working for any organization for pay
Is there a minimum cut off for TOEFL/IELTS/PTE test scores? N/A
Who should letters of recommendation come from? N/A
When should I expect an invitation for an interview? For all Indian citizens: March; For non-resident Indians and foreign nationals: April
Who should I contact if I have a question regarding my application status? Please email admissions@micamail.in
Fees & Other Expenses
What is the estimated cost for the entire program for a foreign student? Rs 12,00,000
What is the cost of living for the duration of the program? On campus costs are included in the estimate above
Are there other costs to be taken into consideration? Personal expenses related to entertainment, travel, etc.
Available Financial Support for Students
Note: Not applicable for non-resident Indians or foreign nationals
Are on-campus jobs available to help reduce the cost? Students can apply to be research project assistants on campus (subject to availability).
What are my loan options? You can apply for 3 loans:

State Bank of India: Rs. 15, 00,000/-
Credila (HDFC): Rs. 13, 00,000/-
Central Bank: Rs. 15, 00,000/-
Academic Life and Job Placement
How many instakes each year? One in June
How large is each class? 180 students
What is the percentage of foreign students in an average class? Maximum 15%
What are the specializations available? Marketing Research, Brand Management, Media Management, Digital Communications Management, Advertising Management
What is the job placement rate within 3 months of graduation? 100%
What is the mean starting salary of a class after graduation? Rs 8,50,000/- per year
What industries recruit from this program? FMCG/brand management/marketing, advertising, marketing research, and media