School Expert Q&A: KJ Somaiya
School Expert Q&A: KJ Somaiya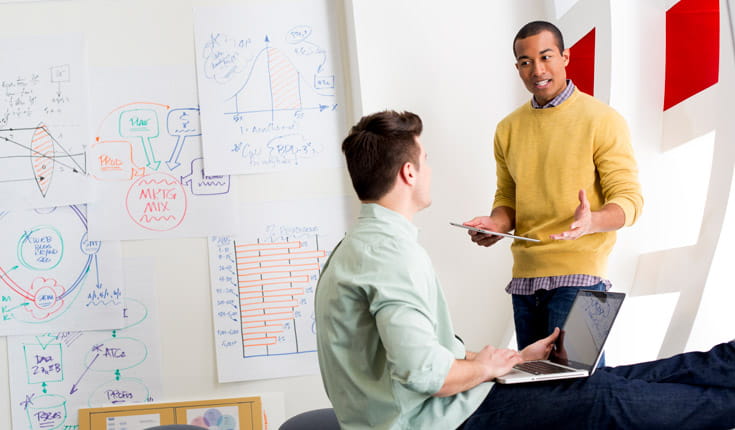 K.J. Somaiya Institute of Management Studies and Research discusses their school and programs.
About the Program
Name of the school? K.J. Somaiya Institute of Management Studies & Research
School location? Vidyanagar, Vidyavihar East, Mumbai 400 077
Year school started? 1981
Name of the program? Post Graduate Diploma in Management, Executive Programme
Admission Criteria
GMAT™ score: Valid score of last 3 years
Work Experience requirement: 5 years and above
English Proficiency requirement: At a appropriate level to pursue a Business management Programme
Letters of recommendations: While not exclusively required, can be considered an added advantage
Interview/Group Discussion: Interview
Others: Along with valid GMAT scores of last 3 years, CAT, XAT and CMAT scores of the latest exam conducted are also considered
What is the Application Process?
How does one apply for the programme? Applicant has to fill the PGDM Exec Student Form (SAF) online, pay the form fee online as well.
What is the Application fee? Rs. 2,800/- for Resident Indian and Rs. 4,000/- for Foreign Nationals (FN), Non-Resident Indians (NRIs), Person of Indian Origin (PIOs) and Children of Indian Workers in Gulf Countries (CIWGC).
Where do I get a copy of the Application form? Online, https://simsr-admissions.somaiya.edu/
When does the application process start? The application form is usually available well in advance from 30th September on the website.
What is the last date to apply? 31st July
What is the Admission Process?
What is the range of GMAT scores for accepted students? Valid GMAT scores
Is there a requirement of 16 years of study prior to applying? No, 15 years
What constitutes work experience? Full time with a recognized organization with backing of relevant documentation such as appointment letter, payslips, experience certificates, etc.
Is there a minimum cut off for TOEFL/IELTS/PTE test scores? Not applicable
Who should letters of recommendation come from? This is not a required however all copies of qualifications are to be submitted before the commencement of the course
When should I expect an invitation for an interview?Immediately in a few working days post successful completion of application form duly filled with all necessary attachments with the form fees paid up.
Who should I contact if I have a question regarding my application status?

Admissions Counsellor: Pratiksha Ughade
Contact details are:
Tel: +91 022 022-67283277 (Monday to Friday 10.30 am 5.30 pm IST)
Mobile No : 8779157857
Fees & Other Expenses?
What is the estimated cost for the entire program for a foreign student? INR. 6,60,000/- tuition fees
What is the cost of living for the duration of the programme? Approximately Rs. 1, 75,500/ approx for Hostel Accommodation and Rs. 75,000/(inclusive of GST) approx for Mess charges.
Are there other costs to be taken into consideration? If yes what? In case student volunteers for an international immersion or an exchange programme, the cost determined at the relevant time shall be communicated by the institute.
Are there any job opportunities on campus that can be pursued while the programme is on, to lower the overall cost impact? No since PGDM Exec is an full time programme for 15 months duration. However students undergo Summer training for which they may get stipend from the company/organization
What are the Financial Support Options Available to Students?
What are the scholarship options available for the students? Few scholarships are available. They have been newly instituted based on economic criteria and the policy is in formative stage.
What are the criteria for determining scholarship applications? Not Applicable
What are the options of availing a loan? Institute has tie ups with certain financial institutions regarding availing of education loans. Also, if the candidate wants to approach a specific lender, the institute provides the requisite background documentation.
What is the amount of loan that a student is eligible for and what are the documents required? Subject to communication between lender and the candidate
At what rate of interest is the loan available? What is the date from which loan repayment begins? What is the maximum period in which a loan is to be repaid? Varies from lender to lender.
Does the Institute/School help in getting loan? Institute has tie ups with certain financial institutions regarding availing of education loans at a reasonable rate of interest. If the candidate wants to approach a specific lender, the institute provides the requisite background documentation.
Curriculum/Faculty/Student Exchange/Hostel Accommodation Facilities of the School?
How many intakes in a year and when? One, Programme commences from 1st September to 31st December
Size of the intake? 60 students
What is the % of foreign students in an average class/intake? Varies from batch to batch
What are the specializations available? General Management Programme designed with focus areas on Strategy and Leadership
What % of the batch finds jobs within 3 months of graduation? 100% campus placements
What is the mean starting salary of a class after graduation? INR 10lakhs approximately
What are the key sectors represented in recruiters for this programme? BFSI, Telecom, Manufacturing, Technology, Services, etc.