School Expert Q&A: IFMR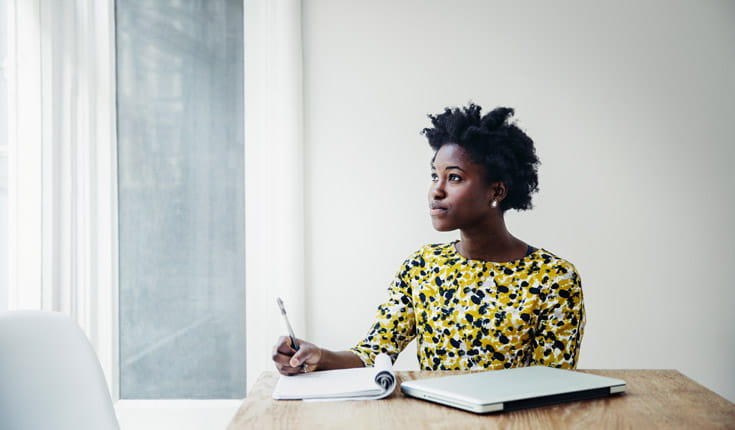 Get answers to your questions about graduate management education from admissions professionals across the globe.
IFMR is a non-profit academic institution established in 1970 under the sponsorship of ICICI, House of Kotharis and other major Industrial groups. The Board of Governors is headed by Shri N Vaghul, former Chairman, ICICI Bank, and includes captains of Indian industry and respected academicians from Harvard, Yale, Columbia, IITs & IISc.
IFMR is recognized as a social science research institute by the Department of Scientific and Industrial Research, Government of India. It is approved as an institution of national importance by the Ministry of Finance. The Faculty and alumni at IFMR have worked and consulted with both national and international organizations.
Dr. Lakshmi Kumar is the program director of IFMR's flagship program, PGDM.
---
About the Program
Name of the School: Institute for Financial Management and Research
School Location: Sricity, Andhra Pradesh
Year School Started: 1970. Started its flagship program, PGDM, in 2000
Global Ranking: A*** (State Level) and A** (National Level)
Name of the Program: IFMR 2-year Full-Time PGDM Program
Admissions Criteria
GMAT™ score: 640+
Work Experience Requirement: Prior work experience is not mandatory but desirable.
English Proficiency Requirement: No English proficiency test is required for those educated in English.
Letters of Recommendation: No letters of recommendation are required; names/contact information of those recommending are gathered and used only if the admissions committee deems it necessary.
Interview/Group Discussion: The selection process consists of Written Ability Test [i.e. on the spot essay] followed by an interview.
Transcripts: Transcripts are required for all applicants. If you are a final year student and are still awaiting your results, the results should be intimated to us as soon as they are announced. A copy of the provisional certificate should be produced before joining the program. In case you fail to clear all your papers and therefore do not qualify as a graduate, you will be disqualified from pursuing the program.
Essays: One essay is required.
Application Process
How does one apply for the program? Apply online at http://ifmr.ac.in/admissions/mba/admission-desk/.
What is the application fee? Rs.1,500/-.
Where do I get a copy of the application form? One can download the application form using login ID and password.
When does the application process start? Applications are available from October 25 onward.
What is the last date to apply? January 25.
Admission Process
What is the range of GMAT scores for accepted Indian students? 640+.
Is there a requirement of 16 years of study prior to applying? No.
Who should letters of recommendation come from? We do not require letters of recommendation. Names and contact information of those recommending are collected instead.
When should I expect an invitation for an interview? IFMR selection process begins in March. The shortlist would be released during second half of February.
Whom should I contact if I have a question regarding my application status? Contact IFMR PGDM Admissions Office pgdm@ifmr.ac.in.
Fees & Other Expenses
What is the estimated cost for the entire program for a foreign student? The total fee is Rs.10.00 lakhs for the two years. The fee covers tuition, a laptop, books & materials, library membership, examination fee, IT charges and the Institute's formal wear. However, 10% of admitted students receive merit-based scholarships up to 50% tuition fee on a yearly basis based on the performance at IFMR.
What is the cost of living for the duration of the program? Boarding & Lodging would cost approximately Rs.9,000/- per month.
Are there other costs to be taken into consideration? If yes what? No.
Financial Support Options
What are the scholarship options available for the students? 10% of admitted students receive merit-based scholarships up to 50% tuition fee on a yearly basis based on the performance at IFMR.
What are the criteria for determining scholarship applications? These scholarships are awarded on a yearly basis based on student's performance in IFMR.
What are the options of availing a loan? IFMR will facilitate students to avail educational loans from leading banks / financial institutions.
How many intakes in a year and when? Only one (every June).
Size of the intake? IFMR plans to admit 180 students for PGDM, 2014.
What is the percent of foreign students in an average class/intake? NA.
What are the specializations available? Finance, Marketing, IT & Operations, HR, Financial Engineering and Development, Finance.
What percent of the batch finds jobs within three months of graduation? 100% impressive placement since inception.
What is the mean starting salary of a class after graduation? For the graduating class of 2013, the mean was Rs.7.30 lacs per annum.
What are the key sectors represented in recruiters for this program? Functions include Finance, Marketing, Operations/Logistics, Consulting, General Management, IT / ITES and a variety of others.
For further questions regarding admissions, programs and application process at IFMR, write to pgdm@ifmr.ac.in.