School Expert Q&A: Indus Business Academy
School Expert Q&A: Indus Business Academy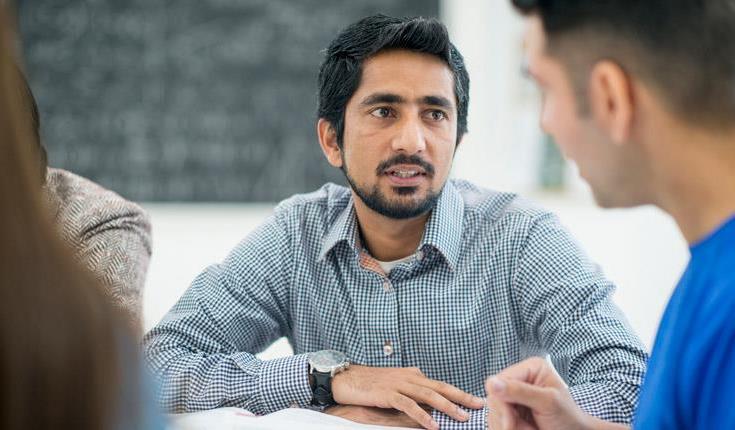 About the Program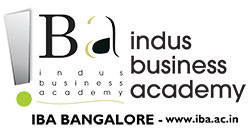 Name of the school: Indus Business Academy (IBA)
Location: Bangalore
Year school started: 2001
Any ranking of the school: Ranked among Top 1% B-Schools of the country
28th All India by 'Outlook India' B-School Survey 2022
39th All India by 'Times of India' B-School Survey 2023
47th All India by 'The Week' B-School Survey 2022
Name of the program: Post Graduate Diploma in Management (PGDM)
Admission Criteria
NMAT score range: 180+
Work Experience requirement, if any: Work experience is not mandatory. We consider candidates both with and without work experience, weightage is provided in the selection process according to their profile. However, around 18% of students invariably have 1-6 years of work experience in a batch.
Interview / Group Discussion Process
Admissions are done on the basis of Entrance score in one of the competitive exam followed by Group Discussion & Personal Interview. Statement of purpose (SOP) and extra-curricular activities plays important role during selection process.
Any other requirement in the admissions process: Applicants are expected to be comfortable in speaking, reading and writing English. Students are required to have completed their Bachelor's degree where course was taught in English. No extra certification course is required to be eligible for the programme.
What is the Application Process?
How does one apply for the programme: via Online Application applyonline.iba.ac.in
What is the Application fee: INR 1050/-
Where do I get a copy of the Application form: Application forms are available online only at www.iba.ac.in
When does the application process start: September 1, 2023
What is the last date to apply: TBA
What is the Admission Process?
Applicants will have to go through the following process: The IBA Bangalore Admission Criteria is a two-step process involving the Shortlisting criteria based on entrance exam score & the academic background and the Final admission selection Criteria based on other key components apart from entrance exam score like SOP, work experience, extra-curricular activities and Interview performance.
IBA considers the overall performance of an aspirant like marks in 10th, 12th and Bachelor Degree, whether aspiring students has interests like sport, dance and other extra-curricular activities, etc. Group Discussion & Personal Interview plays an important role in selection process and aspirants are advised to prepare well for the GD & PI.
The aspiring candidate is offered an admission to IBA purely on the merit performance.
What was the NMAT score cut-off for accepted students for 2023 intake:
190
What constitutes work experience: Full time employment in a company (part-time is not considered), minimum 12 months to be eligible
When should I expect an invitation for an interview: Within 15 days of submission of Application form & required documents.
Who should I contact if I have a question regarding my application? Please share the contact person name and email.
Admissions Office, at admissions@iba.ac.in, +91-80-26083703, 704, 705 or +91 9342410271, +91 8197862131
Fees & other expenses
What is the estimated cost for the entire program for a student:
INR 9.78 lacs for two years
What is the cost of living for the duration of the programme?
Varies from INR 1.22 to 1.76 lacs each academic year, depending on the type of occupancy student opt for.
Are there other costs to be taken into consideration: No
What is the financial support option available to students?
What are the scholarship options available for NMAT by GMAC students? There are various types of scholarship available during Admissions Phase as well as during the PGDM Programme. Details available on the website.
What are the criteria for determining scholarship applications? Merit & performance based.
What are the options of availing a loan: All Nationalized Banks provide Educational Loan to selected candidates as PGDM Programme is approved by AICTE, Ministry of Education (Govt. of India)
What is the amount of loan that a student is eligible for and what are the documents required? This information depends on the bank's terms and conditions, and may differ from one bank to another.
At what rate of interest is the loan available? What is the date from which loan repayment begins? What is the maximum period in which a loan is to be repaid? This information depends on the bank's terms and conditions, and may differ from one bank to another.
Does the Institute/School help in getting loan: Yes
Curriculum/Faculty/Student Exchange/Hostel accommodation facilities of the school
How many intakes in a year and when: Once in a year, the session starts in June every year.
Size of the intake: The number of sanctioned seats for the PGDM is 240
What are the specializations available: IBA offers dual specialization in Operations, Marketing, Human Resource Management, Finance, Business Analytics & E-Business, International Business, Retail and Entrepreneurship Management.
What is the geographical representation of the candidates at your school? IBA admits students from all parts of the country (26+ states).
What % of the batch finds jobs within 3 months of graduation: 100%
What is the mean starting salary of a class after graduation: INR 7.8 Lacs
What are the key sectors represented in recruiters for this programme:
BFSI
FMCG
Consulting
ITES / IT Consulting
Telecom
Hospitality
Analytics
Infrastructure
Automotive
Manufacturing
Share with us the names of some top recruiters for this programme:
Colgate
Reckitt Benckiser
KPMG
TCS
Landmark Group
Berger paints
Deloitte
CIPLA Elexes
London Stock Exchange Group
Aditya Birla Fashion & Retail Ltd.
Info Edge
PwC
Godrej & Boyce
Tech Mahindra
Federal Bank & many more
Does your school run any initiatives to promote classroom diversity? IBA carefully chose students from all parts of the country with healthy ratio of male and female participants thus making it 'mini-Indiapura'. Diversity is maintained in every batch where 18-20% students are chosen having prior work-experience to have perfect balance in class to brainstorm case studies.