School Expert Q&A: Indus Business Academy
School Expert Q&A: Indus Business Academy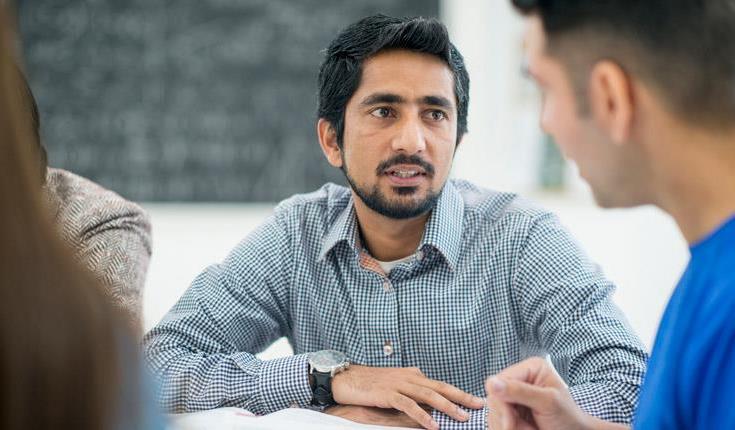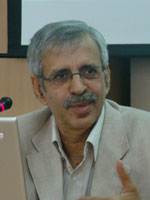 Indus Business Academy answers questions about their program.
Dr. Subhash Sharma, PGDM (IIM Ahmedabad), PhD (University of Southern California (USC), LA, USA), Director, IBA Bangalore
Dr. Sharma with more than 43 years of work experience is a leading Indian management thinker & Management Guru and his academic contributions to development of Indian Management thought have been widely acknowledged. Prof. Sharma is the author of the path breaking books, 'Management in New Age: Western Windows Eastern Doors', 'New Mantras in Corporate Corridors', 'New Earth Sastra', 'Wisdom & Consciousness from the East' and 'New Ideas in Strategic Thinking & Management'. His other books 'Creation from Shunya', 'Quantum Rope', 'Arrows of Time', 'Market's Maya' and 'Shunya Poems' are also known for their creative ideas. He has received several excellence and achievement awards for his significant contributions and his research work was also recently used by the Honorable Supreme Court of India for a very important judgment. In December 2016, he received the "Life Time Achievement Award" from Association of Indian Management Scholars (AIMS) International, sponsored by IRMA at MICA, Ahmedabad. He is one of the founding Members and currently the Director of Indus Business Academy, Bangalore.
About the Program
Name of the school: Indus Business Academy (IBA)
School location: Bangalore
Year school started: 2001
Name of the program: Post Graduate Diploma in Management (PGDM)
Admission Criteria
GMAT™ score: 550
Work Experience requirement: Work experience is not mandatory. We consider candidates both with and without work experience, weightage is provided in the selection process according to their profile. However, around 18% of students invariably have 1-6 years of work experience in a batch.
English Proficiency requirement: Applicants are expected to be comfortable in speaking, reading and writing English. Students are required to have completed their Bachelor's degree where course was taught in English. No extra certification course is required to be eligible for the programme.
Letters of recommendations: 2 letters of recommendations are required.
Interview/Group Discussion: Admissions are done on the basis of score in CAT/XAT/CMAT/GMAT/ GRE/ GATE followed by Group Discussion & Personal Interview.
Others: Statement of purpose (SOP) and extra-curricular activities plays important role during admission process.
What is the Application Process?
How does one apply for the programme: via Online Application
What is the Application fee: INR 750/-
Where do I get a copy of the Application form: Application forms are available online only at www.iba.ac.in
When does the application process start: from 16th Oct
What is the last date to apply: February
What is the Admission Process?
What is the range of GMAT scores for accepted students: above 550
Is there a requirement of 16 years of study prior to applying: No, we consider 15 years or above (10+2+3)
What constitutes work experience: Full time employment in a company (part-time is not considered), minimum 12 months to be eligible & Job description
Is there a minimum cut off for TOEFL/IELTS/PTE test scores: No
Who should letters of recommendation come from:

For Applicants without Work Experience: Only from the Faculty of the graduating institution. (Bachelor's degree or Master's degree only).
For Applicants with Work Experience: from the Faculty of the graduating institution. (Bachelor's degree or Master's degree only) / Employer / Senior Colleague.

This letter should be attached to the Applicant's Application Form: No, it is to be submitted if the student is shortlisted in admission process.
When should I expect an invitation for an interview: Within 15 days of submission of Application form & required documents.
Who should I contact if I have a question regarding my application status: Admissions Office, at admissions@iba.ac.in, +91-80-26083703, 704, 705
Fees & Other Expenses?
What is the estimated cost for the entire program for a foreign student: Approximately 15,500 US$
What is the cost of living for the duration of the programme: Varies from 2000 US$ to 3000 US$ each academic year, depending on the type of occupancy student opt for.
Are there other costs to be taken into consideration: No
Are there any job opportunities on campus that can be pursued while the programme is on, to lower the overall cost impact: No
What are the Financial Support Options Available to Students?
What are the scholarship options available for the students: There are various types of scholarship available during Admissions Phase as well as during the PGDM Programme. Details available on the website.
What are the criteria for determining scholarship applications: Merit & performance based.
What are the options of availing a loan: All Nationalized Banks provide Educational Loan to selected candidates as PGDM Programme is approved by AICTE, Ministry of HRD (Govt. of India)
What is the amount of loan that a student is eligible for and what are the documents required: This information depends on the bank's terms and conditions, and may differ from one bank to another.
At what rate of interest is the loan available? What is the date from which loan repayment begins? What is the maximum period in which a loan is to be repaid: This information depends on the bank's terms and conditions, and may differ from one bank to another.
Does the Institute/School help in getting loan: Yes
Curriculum/Faculty/Student Exchange/Hostel Accommodation Facilities of the School?
How many intakes in a year and when: Once in a year, the session starts in June every year.
Size of the intake: The number of sanctioned seats for the PGDM is 180.
What is the % of foreign students in an average class/intake: N/A
What are the specializations available: IBA offers dual specialization in Operations, Marketing, Human Resource Management, Finance, Business Analytics & E-Business, International Business, Retail and Entrepreneurship Management.
What % of the batch finds jobs within 3 months of graduation: 100%
What is the mean starting salary of a class after graduation: 5.9 lacs
What are the key sectors represented in recruiters for this programme:

BFSI
FMCG
Consulting
ITES / IT Consulting
Telecom
Hospitality
Analytics
Infrastructure
Automotive
Manufacturing