School Expert Q&A: IMT Dubai
School Expert Q&A: IMT Dubai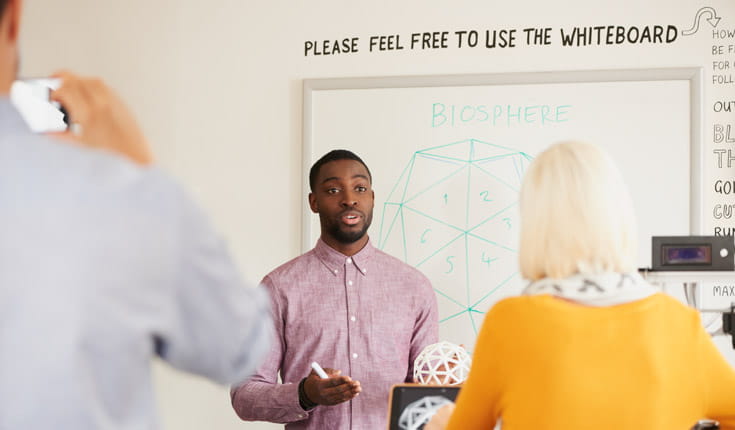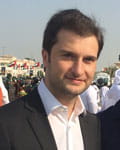 Mr. Sami Al Baroudi answers questions about getting a degree at IMT Dubai.
Mr. Sami Al Baroudi is Head of Admission at IMT Dubai, UAE with over 10 years of work experience. He is an accomplished education and enrollment consultant with a demonstrated history of working in the education management industry.
---
About the Program
Name of the school? – Institute of Management and Technology – Dubai IMT Dubai
School location? – Dubai
Year school started? – 2006
Any global ranking? – Forbes Middle East – 2012
Name of the program? – Master in Business Administration with specialization in Human Resource Management; International Banking and Finance; Projects and Operations Management; Marketing and Retail Management
Admission Criteria
GMAT™ score – not a requirement as such but preferred
Work Experience requirement – 0 years
English Proficiency requirement – A minimum 6.0 in IELTS or equivalent
Letters of recommendations – Not required
Interview/Group Discussion – Yes, we have an interview conducted by one of our faculty member
Others – Statement of Purpose/ Essay / a 3 GPA
Application Process
How does one apply for the program? – We have an online application
What is the application fee? – We don't have any application fee
Where do I get a copy of the Application form? – You can write to us at admissions@imtdubai.ac.ae
When does the application process start? – September
What is the last date to apply? – 31st July
Admission Process
What is the range of GMAT scores for accepted students? – Not a requirement
Is there a requirement of 16 years of study prior to applying? – No, we require minimum 15 years of study prior to applying to our MBA program
What constitutes work experience? – Not required
Is there a minimum cut off for TOEFL/IELTS/PTE test scores? – Applicants are required to provide a certificate of English proficiency of academic IELTS 6.0 or equivalent
Who should letter of recommendation come from? – We don't require a letter of recommendation
When should I expect an invitation for an interview? – You will receive an invitation for an interview within 2-3 days of successful completion of your application/ documents.
Who should I contact if I have a question regarding my application status? – You may get in touch with our Admission Counsellor Ms. Miriam Ballantyne on her email miriam@imt.ac.ae
Fees & Other Expenses
What is the estimated cost for the entire program for a foreign student? You pay the same fee as any other domestic student.
What is the cost of living for the duration of the programme? USD 300 per month, however as a recent update by the Dubai government you can work 20 hrs a week to support your stay.
Are there other costs to be taken into consideration? If yes what? No.
Are there any job opportunities on campus that can be pursued while the program is on, to lower the overall cost impact? Yes, at IMT Dubai we have many internship and part-time job opportunities for students to help you support your stay.
Financial Support Options
What are the scholarship options available for the students? We have 2 categories of scholarship – Merit based and Need based.
What are the criteria for determining scholarship applications? The candidates who have a strong academic background (earning an outstanding GPA) and excelled extra-curricular activities are given a chance to apply for the scholarship. Additionally, a candidate who has outperformed in any professional area will be given a preference.
What are the options of availing a loan? We have a few tie-ups with banks in India for Indian nationals.
What is the amount of loan that a student is eligible for and what are the documents required? We don't provide loans at IMT Dubai.
Curriculum/Faculty/Student Exchange/Hostel Accommodations
How many intakes in a year and when? We have only 1 intake i.e. September in a year.
Size of the intake? We accept approx. 50 students each year.
What is the % of foreign students in an average class/intake? We have students joining us primarily from India; with 20% of them from the rest of the world.
What are the specializations available? We have 4 specializations available to all students in IMT Dubai Human Resource Management; International Banking and Finance; Projects and Operations Management; Marketing and Retail Management
What % of the batch finds jobs within 3 months of graduation? 92% of the students find a job within 3 months of graduation
What is the mean starting salary of a class after graduation? Our students on an average acquire a job with an average salary of USD 42,000 annually
What are the key sectors represented in recruiters for this programme? The key industries who visit IMT Dubai for recruiting the students are from Banking and Financial service; Retail; Information Technology; and HealthCare.