How An Online MBA Can Benefit Your Career
How An Online MBA Can Benefit Your Career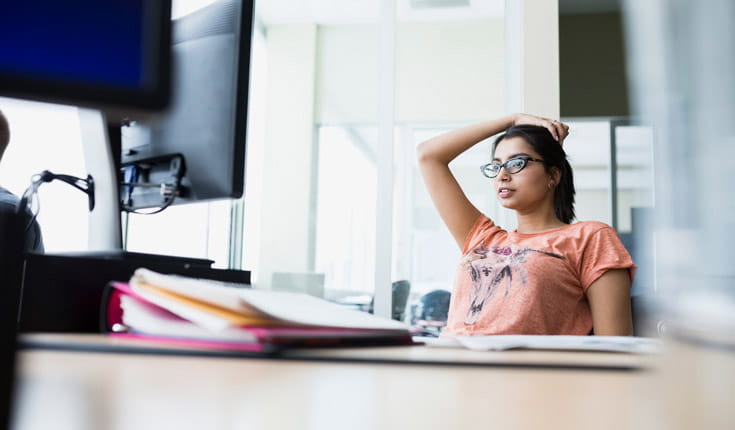 When considering ways to advance your career, getting an online MBA can be a great option. But with an abundance of programs available, it can be tricky to determine if online education is the right fit for you.
Asking yourself the following questions may help you make up your mind. Do you want to keep your current job and study at the same time? Do you want flexibility? Do you want to pursue a program from a top international school without having to move halfway across the world?
If you answered "yes" to any of these questions, then an online MBA just might be the program to choose.
Flexible learning
Michael Deen worked for his current employer—a major nonprofit trade association—for six years before deciding to pursue an online MBA.
His parents had drilled the idea of lifelong learning and development into him from a young age, so even though he was happy within his role as a policy director, he knew he wanted to take the next step forward.
Leaving his job for a full-time MBA program wasn't an ideal option. It could result in him not having a job to go back to, and for someone who wanted to advance within the same company, it didn't make sense to leave.
Michael's job also involved unexpected work travel and a range of commitments and demands, so a flexible, distance-learning program wasn't only beneficial, it was necessary.
"I've met and worked with people with all kinds of different schedules in my classes, and everyone is able to make the program work for them," Michael says. "Without the flexible structure of the classes I don't know how I would be able to manage."
Immediate application of knowledge
Learning and working at the same time means you're able to apply your new-found knowledge every day in the workplace.
As part of his job, Michael was tasked with analyzing and responding to an accounting error at a partner company. One of his online MBA modules involved a discussion on how organizational culture can allow employees to identify errors and bring them up without fear of consequences. He did just that and is now more confident in preventing similar errors from coming up in the future.
Learning online—communicating with your classmates across different time zones, languages, and cultures—can also help you handle the everyday reality of work in an international organization.
Michael is based in his hometown in Oregon but frequently communicates and works with classmates from all over the world.
Career benefits
What is the value of an online MBA? According to the Graduate Management Admission Council's™ (GMAC™) Alumni Perspectives Survey, 94 percent of professional MBA candidates (including online and part-time programs) found their experience personally rewarding and 87 percent found their experience professionally rewarding.
Ninety-four percent of professional MBA candidates, like Michael, said they'd still pursue their degree again knowing what they know now.
This enthusiasm for graduate management education extends to employers too. Regardless of program type, nearly 9-in-10 global recruiters agree that business school graduates are well-prepared to be successful in their company.
Every business school program has its benefits, whatever your career goals may be. But making new international contacts, upskilling, and applying your learning with an online MBA could help you advance your career without taking any time off from work.
Use the program finder below to explore online mba options.