GMAT Accepting Programs Around the World
GMAT Accepting Programs Around the World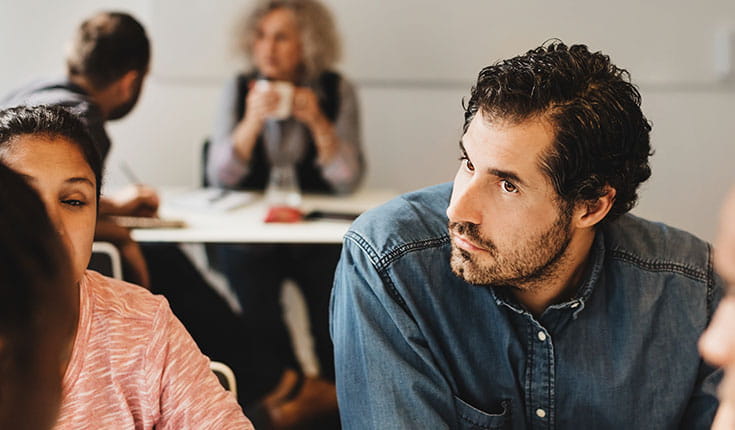 More than 7,700 programs at approximately 2,400 graduate business schools worldwide accept the GMAT exam.
To be eligible to receive GMAT scores, an institution must be a degree-granting institution that offers graduate-level programs in business and management. The institution must be accredited to grant degrees.
The list below contains the universities, fellowships, and scholarships that either accept or require GMAT scores for admission to their programs.
Register for GMASS to let business schools know you're interested in them! Registering is quick, easy and gives you a leg up with your top schools.
Argentina
Universidad Austral, IAE Business School
Universidad del CEMA
Armenia
American University of Armenia
Australia
Australian Institute of Business
Australian Institute of Management (inactive)
Australian National University, College of Business and Economics (inactive)
Australian National University, Research School of Management
Bond University, Bond Business School
Central Queensland University
Charles Sturt University, International Office
Curtin University of Technology, Graduate School of Business
Deakin University, Deakin Business School
Edith Cowan University, Faculty of Business
Griffith University
La Trobe University
Macquarie Bank, LTD
Macquarie University, Applied Finance Centre (inactive)
Macquarie University, Macquarie Business School
Monash University
Mt. Eliza Business School
Murdoch University
Queensland University of Technology, Brisbane Graduate School of Business
Rio Tinto, Rio Tinto Energy
Royal Melbourne Institute of Technology, Graduate School of Business and Law
The University of Melbourne, Faculty of Business and Economics
The University of Melbourne, Melbourne Business School
The University of Queensland, UQ Business School
University of Adelaide, Adelaide Business School
University of New South Wales, Australian School of Business (ASB)
University of South Australia, International Graduate School of Business
University of Southern Queensland, Australian Graduate School of Business
University of Sydney, Business School
University of Technology, Sydney
University of the Sunshine Coast, Graduate Studies, Faculty of Business
University of Western Australia
University of Western Sydney, Sydney Graduate School of Management
UNSW Sydney, Australian Graduate School of Management (AGSM)
UNSW Sydney, Australian School of Business (ASB)
Austria
AUSTRIAN FULBRIGHT COMMISSION
Johannes Kepler University Linz, Faculty of Social Sciences, Economics & Business
Lauder Business School
MCI Management Center Innsbruck
Webster University, Vienna
WU - Vienna University of Economics and Business
WU - Vienna University of Economics and Business, WU Executive Academy
Azerbaijan
Azerbaijan Diplomatic Academy, ADA School of Business
Bahamas
The College of the Bahamas, School of Business
Bahrain
Arab Open University, Faculty of Business Studies
Bangladesh
International University of Business, International University of Business, Agriculture, and Technology
North South University
University of Dhaka, Institute of Business Administration
Belgium
Antwerp Management School
Ghent University, Faculty of Economics and Business Administration
HUB Hogeschool-Universiteit Brussel
International Management Institute of Belgium, International Management Institute
KU Leuven
QTEM
United Business Institutes
United International Business Schools, Antwerp International Business School
United International Business Schools, Brussels Business School
Universite Catholique de Louvain, Louvain School of Management, LLN Campus
Université libre de Bruxelles (ULB), Solvay Brussels School of Economics and Management
University Hasselt, Limburg Business School
University of Antwerp
Vlerick Business School
Vrije Universiteit Brussel, Faculteit ESP & Solvay
Brazil
Business School Sao Paulo
Federal University of Rio de Janeiro, The COPPEAD Graduate School of Business
FUCAPE, FUCAPE Business School
Fundação Getulio Vargas, Brazilian School of Public and Business Administration (EBAPE)
Fundação Getulio Vargas, EPGE
Fundação Getulio Vargas, Escola de Administração de Empresas de São Paulo
Fundacao Instituto de Administracao, FIA
Insper Instituto de Ensino e Pesquisa
Pontificia Universidade Catolica do Rio de Janeiro
University of Sao Paulo, Ribeirao Preto
University of Sao Paulo, School of Economics, Business and Accountancy
Bulgaria
American University In Bulgaria
Canada
Athabasca University, Faculty of Business
Brock University, Goodman School of Business
Canadian Bureau of International Education, Unknown
Cape Breton University
Carleton University, Sprott School of Business
City University, Vancouver
Concordia University-Canada, John Molson School of Business
Dalhousie University, Faculty of Management
Dalhousie University, School of Health Administration
HEC Montreal
INSTITUT PANAMÉRICAIN DES HAUTES ETUDES EN GOUVERNANCE (HEG), HEG Business School
Institute of Chartered Accountants, CA School of Business
Institute of Chartered Accountants, Institute of Chartered Accountants of Manitoba
Lakehead University
Laurentian University
McGill University, Bensadoun School of Retail Management
McGill University, Desautels Faculty of Management
McMaster University, DeGroote School of Business
Memorial University of Newfoundland, Faculty of Business Administration
Queen's University, School of Graduate Studies and Postdoctoral Affairs
Queen's University, School of Policy Studies
Queen's University, Smith School of Business
Royal Military College of Canada
Royal Roads University
Saint Mary's University - Canada, Sobey School of Business
Simon Fraser University, Beedie School of Business
Thompson Rivers University
Toronto Metropolitan University, Ted Rogers School of Management
Trinity Western University, School of Business
University Canada West
University of Alberta, Alberta School of Business
University of British Columbia, Faculty of Management, UBC Okanagan
University of British Columbia, Sauder School of Business
University of British Columbia, School of Population and Public Health
University of Calgary, Haskayne School of Business
University of Fredericton, Sandermoen School of Business
University of Guelph, Agricultural Economics and Business
University of Guelph, Gordon S. Lang School of Business and Economics
University of Laval, Faculte des Sciences de L`Administration
University of Lethbridge
University of Manitoba, Stu Clark Graduate School at the Asper School of Business
University of New Brunswick, Faculty of Business
University of New Brunswick, Fredericton
University of Northern British Columbia, School of Business
University of Ontario Institute of Technology, Graduate Studies
University of Ottawa, Telfer School of Management
University of Prince Edward Island, Faculty of Business
University of Quebec at Montreal
University of Regina, Levene Graduate School of Business
University of Saskatchewan, Edwards School of Business
University of Sherbrooke
University of Toronto
University of Toronto, Centre for Industrial Relations
University of Toronto, Joseph L. Rotman School of Management
University of Toronto, School of Global Affairs
University of Toronto, University of Toronto - Mississauga
University of Victoria, Peter B. Gustavson School of Business
University of Victoria, School of Public Administration
University of Waterloo, Graduate Studies
University of Windsor, Odette School of Business
Western University, Department of Economics
Western University, Ivey Business School
Wilfrid Laurier University
WORLD UNIVERSITY SERVICE CANADA
York University, Schulich School of Business
Cayman Islands
International College of the Cayman Islands
Chile
Universidad Adolfo Ibanez, Valparaiso Business School - Santiago
Universidad Adolfo Ibanez, Vina del Mar
China
Central University of Finance and Economics, Business School
Cheung Kong Graduate School of Business
China Europe International Business School (CEIBS)
Dalian University of Technology, Faculty of Management and Economics
East China University of Science and Technology, School of Business
Fudan University, Fanhai International School of Finance
Fudan University, School of Management
Guangdong University of Foreign Studies, Guangwai MBA Education Centre
Harbin Institute of Technology, School of Management
Jinan University, Management School
Nanjing University of Science and Technology, School of Economics and Management
Nanjing University, School of Business
Newhuadu Business School
NYU Shanghai, NYU Stern - NYU Shanghai
Peking University, BIMBA
Peking University, Guanghua School of Management
Peking University, HSBC Business School
Renmin University of China, Business School
Shanghai International Studies University, MBA Center
Shanghai Jiao Tong University, Antai College of Economics & Management
Shanghai Jiao Tong University, Shanghai Advanced Institute of Finance (SAIF)
Shanghai University of Finance and Economics, College of Business
Shanghai University, MBA Center and Global Management Education Institute
Sichuan University, Business School
Sun Yat-sen University, Lingnan College
Sun Yat-sen University, School of Business
The Chinese University of Hong Kong, Shenzhen, School of Management and Economics
Tianjin University, College of Management & Economics
Tongji University, School of Economics & Management
Tsinghua University, School of Economics & Management
Wuhan University, Economics and Management School
Xiamen University, The Institute for Financial & Accounting Studies (IFAS)
Xi'an Jiaotong Liverpool University, International Business School Suzhou
Xi'an Jiaotong University, School of Management
Zhejiang University, School of Management
Colombia
Universidad de los Andes, School of Management
Costa Rica
Croatia
International Graduate Business School - Zagreb
Zagreb School of Economics and Management
Cyprus
Cyprus Fulbright Commission
Cyprus International Institute of Management
Czech Republic
Center for Economic Research & Graduate Education-Economics Institute, CERGE - EI
Charles University, Faculty of Social Sciences
Czechoslovakia Management Center, CMC Graduate School of Business
Masaryk University, Faculty of Economics and Administration
Prague University of Economics and Business, Faculty of Business Administration
Denmark
Aarhus University, Aarhus BSS - School of Business and Social Science
AVT Business School A/S, AVT Business School
Copenhagen Business School
Ecuador
Instituto de Desarrollo Empresarial
Egypt
American University in Cairo, School of Business
Amideast, Egypt
Estonia
Estonian Business School
University of Tartu, School of Economics and Business Administration
Finland
Aalto University, Executive Education
Aalto University, School of Business
Arcada University of Applied Sciences
Hanken School of Economics, Hanken
Helsinki University of Technology, Department of Industrial Engineering & Management
Lappeenranta-Lahti University of Technology LUT, School of Business
Metropolia University of Applied Sciences
South-Eastern Finland University of Applied Sciences (Xamk), School of Business and Culture / Department of Business
Turku University of Applied Sciences, Master School of Engineering and Business
University of Eastern Finland, Business School
University of Oulu, Oulu Business School
University of Turku, Turku School of Economics
France
American Graduate School in Paris
American University of Paris, Graduate School of Business
Audencia Business School
BEM Bordeaux Management School
Burgundy School of Business
Conservatoire National des Arts et Metiers, Institut International du Management
Data ScienceTech Institute
De Vinci Higher Education, EMLV Business School
Ecole des Ponts Business School
Ecole Nationale Superieure du Petrole et des Moteurs
École Supérieure de Commerce d'Amiens
ECSEM School of Business and Management (Tours-Poitiers), Ecole Superieure de Commerce et de Management Tours-Poitiers
EDC Paris Business School, Sup de Luxe
EDHEC Business School
emlyon business school
ESC Groupe Rennes, Rennes School of Business
ESCP Business School
ESLSCA Paris Graduate School of Business, Ecole Superieure Libre Des Sciences Commerciales Appliquees
ESSCA
ESSEC - France | Singapore | Morocco, Cergy - Pontoise (inactive)
ESSEC - France | Singapore | Morocco, ESSEC & Mannheim Executive MBA
ESSEC - France | Singapore | Morocco, ESSEC Business School
ESSEC - France | Singapore | Morocco, La Defense
ESSEC - France | Singapore | Morocco, Marketing Management
Euro MBA Consortium, Euro MBA Consortium - France
European Institute Purchasing Management
Grenoble Ecole de Management, Doctoral School
Grenoble Ecole de Management, GEM International Programs
Groupe ESC Bordeaux, ISLI
Groupe ESC Clermont, Graduate School of Management
Groupe ESC Normandie
Groupe ESC Pau
Groupe IGS, Institut de Gestion Sociale
Groupe IGS, Institut International du Commerce et du Developpement
Groupe IMEA
Groupe Sup de Co La Rochelle, La Rochelle Business School
HEC Paris
IAE Aix Marseille, IAE Aix Marseille Graduate School of Management
IAE Grenoble, UPMF
IAE LYON, IAE Lyon Universite Lyon 3
IAE Nice
IAE Paris, Institut d'Administration des Entreprises de Paris
IESEG School of Management
IFM Paris (Institut Francais de la Mode)
INSEAD, Business Programs
Institut Francais de Gestion
Institut Franco, IFAM MBA
Institut Superieur du Commerce
Institute for American Universities
International School of Management (ISM)
ISCID
Join A School In France
Kedge Business School
MBA Institute, Paris
Montpellier Business School
NEOMA Business School
Pole Universitaire de Leonard de Vinci (inactive), Ecole Superieure de Commerce Exterieur (inactive)
PSB - Paris Graduate School of Management, PSB - Paris School of Business
Robert Schuman University
Schiller International University, Business Programs - France
Sciences Po, MBA Sciences
SKEMA Business School
Sports Management School
Telecom & Management SudParis, Telecom School of Management
Toulouse Business School, Toulouse Campus
Université Paris-Dauphine
University Toulouse 1 Capitole, Toulouse School of Management
Georgia
Caucasus School of Business
Germany
Bonn-Rhein-Sieg University of Applied Sciences
EBS Universität für Wirtschaft und Recht, EBS Business School
ESCP Business School, Berlin (inactive)
ESMT Berlin
Esslingen University of Applied Sciences, Esslingen Graduate School
EU Business School, Munich
Euro MBA Consortium, Euro MBA Consortium - Germany
European Business College Munich
Fachhochschule Coburg
Fachhochschule Hannover
Fachhochschule Muenchen
Frankfurt School of Finance and Management gGmbH
Friedrich-Alexander-Universitat Erlangen-Nurnberg, School of Business and Economics/Fachbereich Wirtschaftswissenschaften
Fulbright - Berlin
Furtwangen University, HFU Business School
GISMA Business School
Goethe University of Frankfurt, Faculty of Economics and Business Administration
Goethe University of Frankfurt, Goethe Business School
Goethe University of Frankfurt, Graduate School of Economics, Finance, and Management
HHL– Leipzig Graduate School of Management, HHL Leipzig Graduate School of Management
Hochschule fur Wirtschaft und Recht Berlin, Berlin Professional School
Hochschule Pforzheim, Pforzheim University Business School
Humboldt-Universität zu Berlin, School of Business and Economics
Institut Fur Den Mittelstand In Lippe (IML)
International School of Management (ISM) GmbH
IUBH Internationale Hochschule GmbH, IUBH University of Applied Sciences
Jacobs University Bremen
Julius Maximilian University of Würzburg, Julius-Maximilians-Universität Würzburg
Katholische Universität Eichstätt-Ingolstadt, WFI - Ingolstadt School of Management
Kuhne Logistics University
Leuphana Universitat
Ludwig-Maximilians-Universitat Munchen, Munich School of Management/Fakultat fur Betriebswirtschaft
Munich Business School
Nations Healthcareer School of Management
NORDAKADEMIE - HOCHSCHULE DER WIRTSCHAFT
Offenburg University
Otto-von-Guericke-Universitat Magdeburg, Department of Academic Affairs
Reutlingen University, ESB Business School
Saarland University, Europa-Institut, Sektion Wirtschaftswissenschaft
Schiller International University, Business Programs - Germany
Schmalkalden University of Applied Sciences
Steinbeis University Berlin, School of International Business and Entrepreneurship (SIBE)
Steinbeis University Berlin, Steinbeis Career Center
Technical University Munich, Technische University Muenchen
Technische Hochschule Köln (TH Köln), Technology Arts Sciences TH Köln
Technische Hochschule Nürnberg (Nuremberg), Faculty of Business Administration
Technische Universitaet Hamburg-Harburg, Kuhne Logistics University GmbH
TU Bergakademie Freiberg, Fakultät für Wirtschaftswissenschaften
University of Augsburg, Faculty of Business Administration and Economics
University of Cologne, Faculty of Management, Economics and Social Sciences
University of Cologne, University of Cologne Executive School
University of Hohenheim, Faculty of Business, Economics and Social Sciences
University of Mannheim, Mannheim Business School
Volkswagen AutoUni
Westfälische Wilhelms-Universität Münster, School of Business and Economics
WHU - Otto Beisheim School of Management
Ghana
Webster University, Ghana
Greece
American College of Greece (inactive), Graduate School (inactive)
American College of Thessaloniki
Athens University of Economics and Business
Hellenic American University
International Hellenic University
Technological Education Institute of Piraeus, School of Business and Economy
The American College of Greece, ALBA Graduate Business School
University of Crete, Department of Economics
University of Macedonia
University of Piraeus, Department of Banking and Financial Management
University of Piraeus, Department of Business Administration
Guam
University of Guam, School of Business and Public Administration
Guyana
Texila American University, College of Business
Hong Kong Special Administrative Region, China
City University of Hong Kong
Hong Kong Baptist University, School of Business
Hong Kong Polytechnic University, Department of Logistics and Maritime Studies, Faculty of Business
Hong Kong Polytechnic University, Department of Management and Marketing
Hong Kong Polytechnic University, Faculty of Engineering
Hong Kong Polytechnic University, School of Accounting & Finance
Hong Kong University of Science and Technology, HKUST Business School
Lingnan University
Open Learning Institute, MBA
The Chinese University of Hong Kong, Centre for China Studies (inactive)
The Chinese University of Hong Kong, CUHK Business School
The Chinese University of Hong Kong, Department of Economics, Faculty of Social Science
The Chinese University of Hong Kong, Department of Social Work
The Chinese University of Hong Kong, Division of Genomics and Bioinformatics
The Chinese University of Hong Kong, Faculty of Engineering
The Chinese University of Hong Kong, Graduate School
The Hang Seng University of Hong Kong, School of Business
University of Hong Kong, HKU Business School
Hungary
Central European University, Department of Economics and Business
Corvinus University of Budapest
Technical University of Budapest, Department of Industrial Management and Business Economics
Iceland
India
Acharya Group of Institutes, Acharya School of Management
Acharya Institute of Management and Sciences, AIMS School of Business
Adani Institute of Infrastructure Management
Aditya Institute of Management Studies & Research
Administrative Staff College of India
Aegis School of Business and Telecommunication
Ahmedabad University, Amrut Mody School of Management
Alliance University, Alliance School of Business
Amity Business School
Amrita Vishwa Vidyapeetham University, Amrita School of Business
Apeejay Education Society, Apeejay School of Management
Apeejay Stya University, School of Management Sciences
Asia Graduate School of Business
Asia Pacific Institute of Management
Asian School of Business Management (ASBM)
Athena School of Management
Axis Institute of Planning & Management
B.S. Abdur Rahman Institute of Science and Technology, Crescent School of Business
Bangalore Institute of International Management, B I I M
Bangalore Institute of Management Studies (BIMS)
Bennett University, School of Management
Bharathidasan Institute of Management
Birla Institute of Management Technology
BITS Pilani
BITS Pilani, BITS School of Management
BML Munjal University, School of Management
BSE Institute Ltd.
DIT University
Dr. Vishwanath Karad MIT World Peace University, School of Management (PG)
Entrepreneurship Development Institute of India
Europe Asia Business School
Flame University, School of Business
Flame University, School of Communication
FORE School of Management, Foundation for Organisational Research and Education (FORE)
Foundation for Liberal and Management Education, FLAME School of Business
Ganpat University, S. K. Patel College of Pharmaceutical Education & Research
GITAM University, GITAM School of International Business
Global Institute of Business Studies, GIBS Business School
GNIOT Institute of Management Studies
Goa Institute of Management
Great Lakes Institute of Management
Grow Talent Company Limited, Soil institute of Management
Hindustan Institute of Technology and Science, HITS Scholarship Schemes
ICFAI Business School, ICFAI Business School, Hyderabad
ICFAI Business School, ICFAI Business School, Mumbai
IFIM Business School
IFIM College
IIHMR University
IILM Graduate School of Management
IILM Institute for Higher Education
IIMT School of Management, Business School
iMET Global, School of Digital/Social Media & IoT
Indian Institute of Foreign Trade
Indian Institute of Management Ahmedabad
Indian Institute of Management Amritsar
Indian Institute of Management Bangalore
Indian Institute of Management Calcutta
Indian Institute of Management Indore
Indian Institute of Management Kashipur
Indian Institute of Management Kozhikode
Indian Institute of Management Lucknow
Indian Institute of Management Nagpur
Indian Institute of Management Raipur
Indian Institute of Management Ranchi, IIM Ranchi
Indian Institute of Management Rohtak
Indian Institute of Management Shillong
Indian Institute of Management Tiruchirappalli
Indian Institute of Management Udaipur, Business School
Indian Institute of Management Visakhapatnam
Indian Institute of Social Welfare and Business Management
Indian Institute of Technology Gandhinagar
Indian Institute of Technology, Madras
Indian Institute of Tourism & Travel Management
Indian School of Business
Indian School of Business and Finance - City University of Seattle, Indian School of Business and Finance
Indus Business Academy, IBA, Bangalore
Institute for Financial Management and Research, IFMR
Institute for Technology and Management, ITM Business School
Institute for Technology and Management, ITM Global Leadership Center
Institute of Insurance and Risk Management, IIRM Hyderabad
Institute of Management Development and Research
Institute of Management Education (IME), Institute of Management Education
Institute of Management Technology, Hyderabad
Institute of Management Technology, Institute of Management Technology, Ghaziabad, Delhi NCR
Institute of Management Technology, Nagpur
Institute of Rural Management Anand
Institute of Technology & Management
International Management Institute Kolkata
International Management Institute of India, Bhubaneswar
International Management Institute of India, New Delhi
International School of Management Excellence
International School of Management Patna
ISBR Business School
ISME School of Management & Entrepreneurship
Jagan Institute of Management Studies
Jagran Lakecity University, Jagran Lakecity Business School
Jain University, CMS Business School
Jaipuria Institute of Management
Jio Institute
JK Lakshmipat University, Institute of Management
JRE Group of Institutions, JRE School of Management
K J Somaiya Institute of Management
Kalinga Institute of Industrial Technology, School of Management
Kirloskar Institute of Advanced Management Studies
Krea University, IFMR Graduate School of Business
Lal Bahadur Shastri Institute of Management
Lamrin Tech Skills University, Lamrin Business School
Lovely Professional University, Department of Management
Maharashtra Institute of Technology (MIT) (inactive), School of Telecom Management (inactive)
Mahindra University, School of Management
Malaviya National Institute of Technology Jaipur
Management Development Institute
MANAGEMENT DEVELOPMENT INSTITUTE MURSHIDABAD
Manipal University Jaipur, TAPMI School of Business
Manipur International University, School of Management
Masters' Union School of Business
MICA, Ahmedabad, Mudra Institute of Communications, Ahmedabad
MKES Institute of Management Studies and Research, MKES Business School
Mysore Royal Academy (MYRA), MYRA School of Business
National Institute of Fashion Technology
National Institute of Financial Management
National Institute of Industrial Engineering (NITIE)
National Institute of Securities Markets, School for Securities Education
National Institute of Technology Karnataka, DASA
National Institute of Technology Srinagar, DASA
National Institute of Technology Warangal, School of Management
NIIT University
NIMT Greater Noida, National Institute of Management Technology
NMIMS University, School of Business Management
NTPC School of Business
O.P. Jindal Global University, Jindal Global Business School
O.P. Jindal Global University, Jindal School for Psychology and Counselling
O.P. Jindal University, School of Management
Pandit Deendayal Petroleum University (PDPU), School of Petroleum Management (SPM)
Praxis Business School
Prin. L.N. Welingkar Institute of Management Development and Research
PSG College of Technology, PSG Institute of Management
Pune Institute of Business Management
Punjab Technical University, Aryans Business School
Punjab Technical University, Aryans School of Management
Rajiv Gandhi National University of Law, Sidhuwal, Department of Management
Reva University, School of Management Studies
RIMT University, School of Management Studies
Rishihood University, School of Entrepreneurship
RV University, Minerva - RV Centre for Leadership & Executive Education
S. P. Jain Institute of Management and Research
Sadhana Centre for Management & Leadership Development, SCMLD
SDA Bocconi Asia Center
SDM Institute for Management Development
SelaQui Academy of Higher Education, SelaQui Institute of Management
Seshadripuram Institute of Management Studies
Sharda University, School of Business Studies
Shiv Nadar University
Shoolini University, Faculty of Management Sciences & Liberal Arts
Shree Dhanvantary College of Post Graduate Business Management
Sir Padampat Singhania University, School of Management
Siva Sivani Institute of Management
SRM University, Andhra Pradesh, Paari School of Business
SRM University, Haryana, Faculty of Management Studies
SRM University, Tamil Nadu, Faculty of Management
St. Mary's Educational Society, South State Business School
T. A. Pai Management Institute
TASMAC
Tata Institute of Social Sciences
TERI University, TERI School of Advanced Studies
Thapar University, LM Thapar School of Management
The National Management School, National Schools of Business and Management Private Limited
The NorthCap University, Center for Leadership
Unitedworld School of Business
Universal Business School
University of Delhi, Faculty of Management Studies
University of Petroleum & Energy Studies, College of Management & Economic Studies
UPES, College of Management and Economics Studies
Vanguard Business School
Veltech Dr RR & Dr SR Technical University, Vel Tech Business School
VES Institute of Management Studies & Research
VIjaybhoomi University, School of Data Science
Visvesvaraya National Institute of Technology, Nagpur, Department of Humanities
VIT University, VIT Business School
Vivekananda Institute of Professional Studies, Delhi School of Business
Woxsen School of Business
XIM University
XLRI Jamshedpur
Indonesia
Bina Nusantara (Binus) University, Binus Business School (BBS)
Gadjah Mada University
Institut Pengembangan Manajemen Indonesia (IPMI)
Universitas Prasetiya Mulya, Prasetiya Mulya Business School
Ireland
Dublin City University, School of Business
National University of Ireland - Galway
National University of Ireland - Maynooth, Centre for Business, Management & Innovation Studies
Technological University Dublin, Graduate School of Business, College of Business
Trinity College Dublin, Trinity Business School
University College Dublin, Michael Smurfit Graduate Business School
University College, Cork
University of Limerick
Israel
Bar-Ilan University, Graduate School of Business
Ben Gurion University of the Negev, Guilford Glazer Faculty of Business & Management
College of Management-Academic Studies, MBA Program
Hebrew University, Jerusalem School of Business Administration
Interdisciplinary Center Herzlia
Ono Academic College, Faculty of Business Administration
Technion-Israel Institute of Technology, Graduate School
Tel Aviv University, Coller School of Management
The Academic College of Tel Aviv-Yaffo
University of Haifa, Graduate School of Business
Italy
Ansaldo STS
Bocconi University, Bocconi Graduate School
Ca' Foscari University of Venice
ESCP Business School, Turin (inactive)
Fondazione CUOA
Free University of Bozen-Bolzano, Faculty of Economics and Management
Libera Universita degli Studi Maria SS. Assunta di Roma (LUMSA)
Libera Universita Degli Studi Sociali Guido Carli (LUISS), LUISS Business School
Libera Universita Degli Studi Sociali Guido Carli (LUISS), Luiss University
MIB School of Management
Politecnico di Milano School of Management (SoM), (inactive)
Politecnico di Milano School of Management (SoM), POLIMI Graduate School of Management
SDA Bocconi, SDA Bocconi School of Management
St. John's University, Tobin College of Business (Rome)
Universita Cattolica del Sacro Cuore, ALTIS, Graduate School Business and Society
Università degli Studi di Torino, Department of Management
Universita di Bologna, Dipartimento di Scienze economiche
University of Bologna, Bologna Business School
University of Milano-Bicocca
University of Padova, Department of Economics and Management "Marco Fanno"
University of Trento, Department of Economics and Management
Jamaica
Northern Caribbean University (inactive), College of Business and Management (inactive)
University of the West Indies
Japan
Doshisha University, Doshisha Business School
GLOBIS University
Hitotsubashi University, Business Sch, School of International Corporate Strategy (ICS)
International University of Japan, Graduate School of International Management
Kwansei Gakuin University, Institute of Business and Accounting
Kyoto University, Graduate School of Management
Nagoya University of Commerce and Business, NUCB Business School
Rikkyo University, Graduate School of Business
Ritsumeikan Asia Pacific University
Soka University, Graduate School of Economics
Sophia University
Temple University, Temple University, Japan
Tohoku University, Graduate School of Economics and Management
Tokyo International University
University of Tokyo, Graduate School of Economics
University of Tokyo, School of Engineering
University of Tsukuba
University of Tsukuba, Graduate School of Business Sciences
Waseda University, Graduate School of Economics
Waseda University, Graduate School of International Culture and Communication Studies
Waseda University, Waseda Business School
Jordan
Amideast, Jordan
Princess Sumaya University for Technology, King Talal Faculty of Business and Technology
Kazakhstan
Al-Farabi Kazakh National University, High School of Economics and Business
Nazarbayev University, Graduate School of Business
Nazarbayev University, Graduate School of Public Policy
Kenya
Strathmore University, Strathmore Business School
The Kenya Airlift Program
University of Nairobi
Korea, South
Chonnam National University, Graduate School of Business
Chung-Ang University, Chung-Ang Business School
Dongguk University, Dongguk Business School
Ewha Womens University
Hanyang University, Global Graduate School of Business
KDI School of Public Policy and Management, School of Public Policy & Management
Korea Advanced Institute of Science and Technology, College of Business
Korea Advanced Institute of Science and Technology, Graduate School of Finance
Korea Advanced Institute of Science and Technology, Graduate School of Information & Media (inactive)
Korea Advanced Institute of Science and Technology, Graduate School of Management
Korea University, Korea University Business School
Korean-American Educational Commission
Kyung Hee University, Graduate School
Seoul National University, College of Business Administration
Seoul National University, Graduate School of Business
Sogang University, Graduate School of Business
Sungkyunkwan University, SKK Graduate School of Business
Woosong University, SolBridge International School of Business
Yonsei University, School of Business
Kuwait
Gulf University for Science and Technology, College of Business Administration
Kuwait University
Latvia
Riga Business School
Stockholm School of Economics in Riga
Lebanon
American University of Beirut, Suliman Olayan School of Business
Ecole Superieure des Affaires, ESA Business School
Haigazian University, Faculty of Business Administration and Economics
Holy Spirit University of Kaslik, School of Business
Lebanese American University
Notre Dame University - Louaize, Faculty of Business Administration & Economics
Rafik Hariri University, College of Business Administration
University of Balamand
Liberia
African Methodist Episcopal University, College of Business and Public Adminstration
Cuttington University, Graduate School and Professional Studies
Luxembourg
Macao Special Administrative Region, China
University of Macau, University of East Asia
Malaysia
Asia School of Business
Institut Teknologi Mara
Malaysia Institute for Supply Chain Innovation (MISI)
Raffles University, Raffles Education Corporation
Universiti Kebangsaan Malaysia, Graduate School of Business
Universiti Putra Malaysia, Graduate School of Management
Universiti Utara Malaysia, Othman Yeop Abdullah Graduate School of Business
University of Nottingham, Malaysia Campus, Nottingham University Business School, Malaysia
Malta
American University of Malta
GBSB Global Business School
Mexico
Instituto Panamericano de Alta Direccion de Empresa (IPADE)
Instituto Tecnologico Autonomo de Mexico, Maestria en Administración
Tecnologico de Monterrey, EGADE Business School
United States International University, Mexico
Universidad Autonoma de Guadalajara
Universidad de las Americas
Monaco
International University of Monaco
Mongolia
Institute of Finance and Economics
Morocco
Al Akhawayn University
American University of Leadership
ESCA, Graduate School of Business
Netherlands
Erasmus University, Center for Maritime Economics and Logistics
Erasmus University, Erasmus School of Economics
Erasmus University, Rotterdam School of Management
Euro MBA Consortium, Euro MBA Consortium - Netherlands
Hanze University of Applied Sciences, Groningen, International Business School
HES/Rotterdam Business School, Masters Programmes
Hogeschool van Amsterdam, Aviation
Hotelschool The Hague
International Institute for Infrastructural
Maastricht School of Management, Maastricht School of Management (MSM)
Maastricht University, Postgraduate Education (inactive)
Maastricht University, School of Business and Economics
Nyenrode Business University
Radboud University, Nijmegen School of Management
The Hague University
TIAS School for Business and Society, TIAS Business School, Tilburg, Netherlands
TIAS School for Business and Society, TIAS Business School, Utrecht, Netherlands
Tilburg University
TSM Business School
Universiteit van Amsterdam, Amsterdam Business School
University of Groningen
University of Groningen, Faculty of Economics and Business
University of Twente, School of Management and Governance
Vrije Universiteit Amsterdam, Faculty of Behavioural and Movement Sciences
Vrije Universiteit Amsterdam, School of Business and Economics
Webster University, Leiden
New Zealand
Auckland University of Technology, Faculty of Business
Lincoln University, New Zealand
Massey University, Institute for Executive Development
University of Auckland, Business School
University of Canterbury, College of Business & Economics
University of Canterbury, College of Engineering
University of Otago, Otago Business School
Victoria University of Wellington, Graduate School of Business and Government Management
Nigeria
James Hope University, JHU Business School
Nexford University, Nexford Business School
Pan-Atlantic University, Lagos Business School
Rome Business School, Nigeria
University of Lagos
Norway
BI Norwegian Business School
NHH Norwegian School of Economics
Norwegian University of Science and Technology, Faculty of Economics and Management
Oslo and Akershus University College of Applied Science
University of Oslo, Department of Economics
University of Stavanger, UiS Business School
Pakistan
Bahria University
G. C. University - Lahore, Management Studies Department
Greenwich University
Imperial College of Business Studies
Institute of Business Administration (IBA), Karachi
Karachi School for Business & Leadership
Lahore University of Management Sciences, Suleman Dawood School of Business (SDSB)
National University of Sciences and Technology
The Islamia University of Bahawalpur, Faculty of Management Sciences
U.S Education Foundation, Fulbright
University of Central Punjab, Faculty of Management Studies
University of Karachi
University of Management and Technology, Lahore, School of Business and Economics
University of the Punjab
Palestinian Territory
Arab American University, Faculty of Graduate Studies
Birzeit University, Faculty of Business and Economics
Papua New Guinea
University of Papua New Guinea, School of Business Administration
Peru
Universidad de Piura, PAD
Philippines
Adventist International Institute of Advanced Studies, School of Graduate Studies
Asian Institute of Management
Asian Institute of Management, Center for Development Management
Asian Institute of Management, Executive Education & Lifelong Learning Center
De La Salle University, Dasmarinas
De La Salle University, Manila
University of the Philippines, Cesar E.A. Virata School of Business
Poland
Euro MBA Consortium, Euro MBA Consortium - Poland
Gdansk University of Technology, Faculty of Management and Economics
Kozminski University
Portugal
AESE Escola de Direccao e Negocios, AESE
ISCTE - University Institute of Lisbon, ISCTE Business School
Technical University of Lisbon, ISEG
Universidade Católica Portuguesa, Catolica Lisbon School of Business and Economics
Universidade Católica Portuguesa, Católica Porto Business School
Universidade NOVA de Lisboa, Nova School of Business and Economics
University of Porto, FEP - Faculdade de Economia / School of Economics and Management
University of Porto, Porto Business School
Puerto Rico
Inter-American University of Puerto Rico, Metropolitan Campus
Polytechnic University of Puerto Rico
Pontifical University of Puerto Rico
Universidad del Turabo, School of Business Administration
University of Puerto Rico, Mayaguez
University of Puerto Rico, San Juan
Qatar
Hamad bin Khalifa University
Qatar University, College of Business & Economics
Russian Federation
International Management Institute of Saint Petersburg
Lomonosov Moscow State University, Moscow School of Economics
Moscow School of Management SKOLKOVO
National Research University Higher School of Economics, Graduate School of Business
National Research University Higher School of Economics, International College of Economics and Finance
National Research University Higher School of Economics, St. Petersburg School of Economics and Management
St. Petersburg State University, Graduate School of Management
The New Economic School
Rwanda
African Leadership University
Saudi Arabia
Effat University, Effat College of Business
King Fahd University of Petroleum and Minerals, KFUPM Business School (KBS)
Prince Mohammad Bin Salman College, College of Business & Entrepreneurship
Prince Sultan University, College of Business Administration
Senegal
Singapore
Nanyang Technological University, Nanyang Business School
Nanyang Technological University, Nanyang Technopreneurship Center
Nanyang Technological University, School of Physical and Mathematical Sciences
Nanyang Technological University, Wealth Management Institute
National University of Singapore
National University of Singapore, Lee Kuan Yew School of Public Policy
National University of Singapore, NUS Business School
National University of Singapore, Risk Management Institute
National University of Singapore, School of Computing
National University of Singapore, School of Design and Environment
Ngee Ann (inactive)
Singapore Institute of Management (inactive), SIM (inactive)
Singapore Management University, Lee Kong Chian School of Business
Singapore Management University, School of Accountancy
Singapore Management University, School of Economics
Singapore Management University, School of Information Systems
Singapore Management University, School of Social Sciences
Singapore University of Social Sciences (SUSS), School of Business
Singapore University of Technology and Design
The Scholarship Foundation, The Patrick Turner Scholarship for Innovation and Entrepreneurship
Slovenia
International Executive Development Center, Bled School of Management
South Africa
Da Vinci Institute for Technology Management (Pty) Ltd., Da Vinci Business School
Henley Business School
Milpark Education, Milpark Business School
Nelson Mandela Metropolitan University, Business School
North-West University (Mafikeng Campus), Graduate School of Business & Government Leadership
Rhodes University, Rhodes Business School
University of Cape Town, Graduate School of Business
University of Pretoria, Gordon Institute of Business Science (GIBS)
University of South Africa, Graduate School of Business Leadership (GSBL)
University of Stellenbosch
University of The Witwatersrand (Wits), Wits Business School
Spain
Confederacion Espanola de Organizaciones Empresariales
EADA - Escuela de Alta Direccion Y Administracion
EAE Business School, EAE Business School - Campus Barcelona
ESADE, ESADE Business School
ESCP Business School, Madrid (inactive)
ESIC Business and Marketing School, ESIC – Business & Marketing School
EU Business School, Barcelona
Euro MBA Consortium, Euro MBA Consortium - Spain
IADE Madrid
IE University, IE Business School
IE University, IE Law School
IE University, IE School of Architecture and Design
IE University, IE School of Global and Public Affairs
IE University, IE School of Human Sciences & Technology
IESE Business School
IQS - Institut Quimic de Sarria, IQS School of Management
Schiller International University, Business Programs - Spain
Singidunum University, Marbella International University Centre (MIUC)
Toulouse Business School, Barcelona Campus
United International Business Schools, Barcelona Business School
Universidad Antonio de Nebrija, Universitas Nebrissensis
Universidad Carlos III de Madrid
Universidad Politecnica Madrid, Escuela Tecnica Superior de Ingenieros Industriales
Universitat Pompeu Fabra (UPF), Institute of Continuing Education
Universitat Pompeu Fabra (UPF), Universitat Pompeu Fabra
Universitat Pompeu Fabra (UPF), UPF Barcelona School of Management
University of Deusto, Deusto Business School
US-Spain Educational Commission
Zaragoza Logistics Center, Talent Hub for Supply Chain
Sweden
Jonkoping University, Jonkoping International Business School
Linkoping University
Lund University, School of Economics & Management
Stockholm School of Economics
Stockholm University, Stockholm Business School
Umea University, Umea School of Business, Economics and Statistics
University of Gothenburg, Graduate School
Uppsala University, Department of Business Studies
Switzerland
American Graduate School of Business, Master of International Business Administration Program
Business School Lausanne
EHL Hospitality Business School
EU Business School, Geneva
EU Business School, Montreux
Franklin College Switzerland, Taylor Institute for Global Enterprise Management
Geneva Business School
Glion Institute of Higher Education
IMD
International Institute in Geneva
KS Graduate Business School Saint Gallen (inactive)
Les Roches Global Hospitality Education
Lorange Institute of Business Zurich (inactive)
Roche MBA Fellowship Programme
SBS Swiss Business School
Schiller International University, Business Programs - Switzerland
Swiss Federal Institute of Technology
Swiss Finance Institute, University of Lausanne
Swiss Finance, School of Business
Swiss Finance, Swiss Finance Institute
The Basel School of Business
Univerista della Svizzera italiana (USI), Univerista della Svizzera italiana
University of Basel, Faculty of Business and Economics
University of Bern
University of Business and International Studies (UBIS)
University of Geneva, Geneva School of Economics and Management
University of Lausanne, HEC Lausanne
University of St.Gallen
University of Zurich
Webster University, Geneva
Taiwan, China
National Chengchi University, College of Commerce
National Chiao Tung University, College of Management
National Sun Yat-Sen University
National Taiwan Normal University, College of Management
National Taiwan University, College of Management
National Tsing Hua University, College of Technology Management
National University of Kaohsiung
Tanzania
Thailand
Asian Institute of Technology, School of Management
Assumption Business Administration College
Bangkok University
Chulalongkorn University, Chulalongkorn Business School
Chulalongkorn University, Sasin School of Management
National Institute of Development Administration (NIDA), School of Business Administration
Payap University
Thammasat University, Business School (Faculty of Commerce & Accountancy)
University of Thai Chamber of Commerce
Tunisia
Amideast, Tunisia
APBS Avicenen Business School, APBS
Turkey
Bahcesehir University, Institute for Social Sciences
Bilkent University, School of Business Administration
Bogazici University
Grenoble Ecole de Management, 41 North Business School (inactive)
Istanbul Bilgi University, Institute of Graduate Programs
Izmir University of Economics
Kadir Has University, Graduate School of Social Sciences
Koc University, Graduate School of Business
Middle East Technical University
Ozyegin University, Graduate School of Business
Sabanci University, Sabanci Business School
TED University, Institute of Natural Sciences
United Arab Emirates
Alhosn University, Faculty of Business
American University in Dubai, School of Business
American University in the Emirates (A.U.E), College of Business Administration
American University of Sharjah, School of Business Administration
Emirates Academy of Hospitality Management
Institute of Management Technology, Dubai
New York University, Abu Dhabi
S P Jain School of Global Management, Dubai/Sydney/Singapore/Mumbai
University of Dubai, College of Business Administration
University of Dubai, College of Law
United Kingdom
Ashridge Business School
Aston University, Aston Business School
BPP University College of Professional Studies, BPP Business School
Brunel University
City University of London, Bayes Business School (formerly Cass)
Coventry University
Cranfield University, Cranfield School of Management
De Montfort University
Durham University, University of Durham
ESCP Business School, London (inactive)
Euro MBA Consortium, Euro MBA Consortium - Ireland
European Business School London
Falmouth University, Academy of Innovation and Research
Henley Management College (inactive), Business Programs (inactive)
Heriot-Watt University, Edinburgh Business School
Imperial College London, Imperial College Business School
Imperial College of Science, Imperial College of Science and Technology
King's College London, King's Business School
Kingston University, Kingston Business School
Lancaster University, Management School
Liverpool John Moores University, Liverpool Business School
London Business School
London School of Business and Finance
London School of Economics and Political Science
Loughborough University of Technology, Loughborough University
Manchester Metropolitan University
Middlesex University, Business School
Napier University Business School, Business School
Newcastle University, Newcastle University Business School
Northumbria University, Newcastle Business School
Nottingham Trent University, Nottingham Business School
Open University, Business School
Oxford Brookes University, School of Business
Queen's University of Belfast
Richmond, School of Business
Schiller International University, Business Program - England
Sheffield University, Management School
SOAS, University of London
Staffordshire University, Business School
University College London, Global Business School for Health
University College London, School of Management
University of Aberdeen, Graduate Business School
University of Bath, School of Management
University of Birmingham, Birmingham Business School
University of Bradford, School of Management
University of Brighton, Brighton Business School
University of Buckingham, Business School
University of Cambridge, Cambridge Judge Business School
University of Dundee
University of East Anglia, Norwich Business School
University of East London, East London Business School
University of Edinburgh, School of Economics
University of Edinburgh, University of Edinburgh Business School
University of Exeter, Business School
University of Glasgow, Adam Smith Business School
University of Gloucestershire, Cheltenham and Gloucester College of Higher Education
University of Greenwich
University of Hull
University of Keele
University of Kent, Kent Business School
University of Leeds, Business School
University of Leicester, School of Business
University of Liverpool, University of Liverpool Management School
University of London, Birkbeck College
University of London, Royal Holloway
University of London, University of London International Programmes (Distance Learning)
University of Manchester, Alliance Manchester Business School
University of Nottingham, Nottingham University Business School
University of Oxford, Blavatnik School of Government
University of Oxford, Saïd Business School
University of Plymouth, Graduate School of Management
University of Reading, Henley Business School
University of Reading, ICMA Centre
University of Reading, School of Construction Management and Engineering
University of Salford, Salford Business School
University of Southampton, Southampton Business School
University of Stirling, Faculty of Management
University of Strathclyde, Strathclyde Business School
University of Surrey (inactive), Surrey Business School (inactive)
University of Warwick, Warwick Business School
University of Westminster, Westminster Business School
Webster University, London
United States
Abilene Christian University, Graduate School
Adams State College, School of Business
Adelphi University, Robert B. Willumstad School of Business
ADEN University
Adventist University of Health Sciences
Air Force Institute of Technology
Alabama Agricultural and Mechanical University
Alabama State University, School of Graduate Studies
Alaska Pacific University, Graduate School
Albany State University
Alcorn State University, School of Business
Alfred University, College of Business
Alliant International University, California School of Management & Leadership
Alvernia College, Graduate Division
Amberton University, Amber University
American Councils for International Education
American Intercontinental University, Atlanta
American International College, School of International Business
American Jewish University, Graduate School of Nonprofit Management
American Language Institute/SDSU, American Language Institute
AMERICAN MUSEUM OF NATIONAL HISTORY
American Sentinel University (inactive), American Graduate School of Management (inactive)
American University, Kogod School of Business
Amideast, DC
Amridge University, College of Business and Leadership
Anaheim University, Graduate School of Business
Anderson University - Indiana, Falls School of Business
Anderson University - South Carolina, College of Business
Andrews University, School of Business
Angelo State University, Graduate School
Anna Maria College, Division of Advanced Studies
Antioch University
Antioch University, Seattle (inactive)
APBM, NFP, CBM
Appalachian State University, Cratis D. Williams Graduate School
Aquinas College, School of Management
Arcadia University, School of Global Business
Argosy University (inactive), College of Business Administration (inactive)
Argosy University (inactive), Nashville Campus (inactive)
Arizona State University, Morrison School of Management & Agribusiness
Arizona State University, School of Sustainability
Arizona State University, Thunderbird School of Global Management
Arizona State University, W. P. Carey School of Business
Arkansas State University, College of Business
Arkansas Tech University
Armstrong Atlantic State University
Asbury University, School of Graduate and Professional Studies
Ashland University, Richard E. & Sandra J. Dauch College of Business & Economics
Aspen University
Athens State University, College of Business
Auburn University at Montgomery, School of Accountancy
Auburn University at Montgomery, Tom Clement College of Business
Auburn University, Harbert College of Business
Augsburg University
Augusta University, James M. Hull College of Business
Augustana University
Aurora University, Dunham School of Business
Austin Peay State University, College of Graduate Studies
Averett University
Avila University, Department of Business and Economics
Azusa Pacific University, School of Business and Management
Babson College, F. W. Olin Graduate School of Business
Bainbridge Graduate Institute (inactive)
Baker College, Center for Graduate Studies
Baker University, College of Arts and Sciences
Bakke Graduate University, School of Business
Baldwin Wallace University, School of Business
Ball State University, Miller College of Business
Baptist Health System Inc.
Bard College
Barry University
Barry University, School of Natural & Health Sciences
Bay Path College
Baylor University, Army-Baylor
Baylor University, Hankamer School of Business
Baylor University, School of Educational Administration
Belhaven University
Bellarmine University, W. Fielding Rubel School of Business
Bellevue University
Belmont Abbey College
Belmont University, College of Arts & Sciences
Belmont University, Jack C. Massey Graduate School of Business
Bemidji State University, School of Graduate Studies
Benedict College, Tyrone Adam Burroughs School of Business and Entrepreneurship
Benedictine College
Benedictine University, College of Business, Technology and Professional Programs
Bentley University
Bentley University, McCallum Graduate School of Business
Berkeley College, School of Graduate Studies
Berry College, Campbell School of Business
Bethel College - Indiana, Bethel College
Bethel College - Tennessee, Bethel College
Biola University, Crowell School of Business
Black Hills State University
Bloomfield College, Division of Acctg, Business, Computer Info. Systems & Economics
Bloomsburg University of Pennsylvania, School of Graduate Studies
Bluffton University, Adult & Graduate Studies
Bob Jones University, School of Business Administration
Boise State University, College of Business and Economics
Boston College, Carroll School of Management
Boston College, Woods College of Advancing Studies
Boston University, College of Communication
Boston University, College of Engineering
Boston University, Metropolitan College
Boston University, Questrom School of Business
Boston University, School of Hospitality Administration
Boston University, School of Public Health
Bowie State University
Bowling Green State University, College of Arts & Sciences
Bowling Green State University, College of Business
Bradley University, The Graduate School
Brandeis University, Brandeis International Business School
Brandeis University, Graduate School of Arts and Sciences
Brandeis University, The Heller School for Social Policy and Management
Brenau University, Augusta
Brenau University, Gainesville
Brescia University
Briar Cliff University
Bridgewater State University, College of Graduate Studies
Brigham Young University, Marriott School of Business
Brown University, Graduate School
Brown University, School of Professional Studies
Bryan College
Bryant University, Graduate School
Butler University, Andre B. Lacy School of Business
Caldwell University
California Baptist University
California Institute of Advanced Management, CIAM
California Institute of Integral Studies
California Lutheran University, School of Business Administration
California Northstate University, Graduate Studies
California Polytechnic State University - San Luis Obispo, Orfalea College of Business
California School of Professional Psychology
California State Polytechnic University, Pomona, College of Business Administration
California State Polytechnic University, Pomona, The Collins College of Hospitality Management
California State University - Dominguez Hills, College of Business Administration and Public Policy
California State University - East Bay, School of Business and Economics
California State University - Bakersfield, School of Business and Public Administration
California State University - Channel Islands
California State University - Chico, College of Business
California State University - Fullerton, College of Business and Economics
California State University - Long Beach, College of Business
California State University - Long Beach, College of Engineering
California State University - Long Beach, College of Health & Human Services
California State University - Long Beach, College of Liberal Arts
California State University - Los Angeles, School of Business and Economics
California State University - Los Angeles, School of Kinesiology and Nutritional Science
California State University - Monterey Bay
California State University - Northridge, David Nazarian College of Business and Economics
California State University - Sacramento, School of Business Administration
California State University - San Bernardino, College of Business and Public Administration
California State University - San Marcos, College of Business Administration
California State University - Sonoma
California State University - Stanislaus, College of Business Administration
California State University Maritime Academy
California State University, Fresno, Craig School of Business
California Trinity University, School of Business
California University of Pennsylvania (inactive)
Cambridge College, Graduate School of Management
Cameron University, School of Business
Campbell University, Lundy-Fetterman School of Business
Campbellsville University, Porter and Bouvette School of Business and Economics
Canisius College, Richard J. Wehle School of Business
Capella University
Capital University, Law School
Capital University, School of Management
Capitol College
CapStone University, School of Business
Cardinal Stritch University, College of Business and Management
Carlos Albizu University
Carlow University, College of Arts and Sciences
Carnegie Mellon University, Carnegie Mellon Silicon Valley
Carnegie Mellon University, College of Engineering
Carnegie Mellon University, Department of Engineering and Public Policy
Carnegie Mellon University, Heinz College of Information Systems and Public Policy
Carnegie Mellon University, Information Networking Institute
Carnegie Mellon University, Integrated Innovation Institute
Carnegie Mellon University, Tepper School of Business
Carroll University
Carson-Newman University, School of Business
Case Western Reserve University, College of Arts and Sciences
Case Western Reserve University, Jack, Joseph and Morton Mandel School of Applied Social Sciences
Case Western Reserve University, Weatherhead School of Management
Castleton University
Cedar Crest College, School of Adult and Graduate Education
Centenary College
Centenary College of Louisiana, Frost School of Business
Central Connecticut State University, School of Business
Central Michigan University, College of Business Administration
Central Washington University
Chadron State College
Chaminade University of Honolulu
Champlain College
Chancellor University (inactive)
Chapman University, Argyros School of Business and Economics
Charleston Southern University, Graduate Center
Chatham University, College for Graduate Studies
Chicago School of Professional Psychology
Chicago State University, College of Business
Christian Brothers University, School of Business
Christopher Newport University, Luter School of Business
City University of New York - Baruch College, Marxe School of Public and International Affairs
City University of New York - Baruch College, Weissman School of Arts & Sciences
City University of New York - Baruch College, Zicklin School of Business
City University of New York - Graduate Center, Graduate Center
City University of New York, Brooklyn College
City University of New York, City College of New York
City University of New York, College of Staten Island
City University of New York, Herbert H. Lehman College
City University of New York, Hunter College
City University of New York, Queen's College
Claflin University, School of Business
Claremont Graduate University, Peter F. Drucker and Masatoshi Ito Graduate School of Management
Claremont Graduate University, School of Arts & Humanities
Claremont Graduate University, School of Information Systems & Technology
Claremont Graduate University, School of Organizational & Behavioral Sciences
Claremont Graduate University, School of Politics & Economics
Claremont McKenna College, Robert Day School of Economics and Finance
Clarion University of Pennsylvania (inactive)
Clark Atlanta University, School of Business Administration
Clark University, Graduate School of Management
Clarke University
Clarkson University, David D. Reh School of Business Administration
Clayton State University, College of Business
Cleary University
Clemson University, Graduate School
Cleveland State University, Monte Ahuja College of Business
Coast Guard Personnel Service Center
Coastal Carolina University, Wall College of Business
College Misericordia
College of Charleston, Graduate School
College of Mount Saint Vincent, School of Professional & Continuing Studies
College of Saint Mary
College of Saint Rose
College of Saint Scholastica, School of Business and Technology
College of William & Mary, Raymond A. Mason School of Business
Colorado Christian University
Colorado School of Mines
Colorado State University - Pueblo, Hasan School of Business
Colorado State University, College of Business
Colorado State University, School of Education
Colorado State University-Global Campus
Columbia College - Missouri, Columbia College
Columbia College - South Carolina, Columbia College
Columbia College Chicago, School of Graduate Studies
Columbia Southern University
Columbia Union College
Columbia University, Columbia Business School
Columbia University, Graduate School of Architecture, Planning, and Preservation
Columbia University, Graduate School of Arts & Sciences
Columbia University, Mailman School of Public Health
Columbia University, School of International & Public Affairs
Columbia University, School of Professional Studies
Columbia University, Teachers College
Columbia University, The Climate School
Columbia University, The Fu Foundation School of Engineering and Applied Science
Columbus State University, Abbott Turner College of Business
Concordia University, Chicago
Concordia University, Irvine
Concordia University, Mequon
Concordia University, OLA
Concordia University, Portland
Concordia University, Saint Paul
Consortium for Graduate Study in Management
Corban University, School of Business
Cornell University, Charles H. Dyson School of Applied Economics and Management
Cornell University, College of Human Ecology
Cornell University, Cornell Law School
Cornell University, Cornell Peter and Stephanie Nolan School of Hotel Administration
Cornell University, Cornell University (inactive)
Cornell University, ILR School
Cornell University, Samuel Curtis Johnson Graduate School of Management
Cornell University, Weill Cornell Graduate School of Medical Sciences
Cornerstone University, Professional & Graduate Studies
Creighton University, Creighton Graduate School
Culver-Stockton College
Cumberland University, The Labry School of Science, Technology & Business
Cumberland University, The Rudy School of Nursing & Health Professions
Cumberland University, The School of Humanities, Education & The Arts
Daemen College
Dakota State University
Dallas Baptist University, Graduate Programs
Dallas Baptist University, School of Leadership
Dartmouth College, Graduate Studies in the Arts & Sciences
Dartmouth College, The Dartmouth Institute for Health Policy and Clinical Practice
Dartmouth College, Tuck School of Business
Davenport University
Defiance College
Delaware State University
Delta State University, School of Business
DePaul University, Charles H. Kellstadt Graduate School of Business
Des Moines University, Osteopathic Medical Center
DeSales University, Divison of Business
Dixie State University, College of Business
Doane College
Dominican College
Dominican University of California, Barowsky School of Business
Dominican University, Brennan School of Business
Dowling College (inactive), School of Business (inactive)
Drake University, College of Business and Public Administration
Drew University, Caspersen School of Graduate Studies
Drexel University, LeBow College of Business
Drexel University, School of Public Health
Drury University, Breech School of Business Administration and Economics
Duke University, Graduate School
Duke University, School of Medicine
Duke University, The Fuqua School of Business
Duquesne University, Palumbo-Donahue School of Business
D'Youville College, School of Business
East Carolina University, College of Allied Health Sciences (inactive)
East Carolina University, Thomas D. Arthur Graduate School of Business
East Tennessee State University, College of Business
East Texas Baptist University, East Texas Baptist University
Eastern Connecticut State University
Eastern Illinois University, Lumpkin College of Business and Applied Sciences
Eastern Kentucky University, College of Business
Eastern Mennonite University
Eastern Michigan University, College of Business
Eastern New Mexico University
Eastern Oregon University, College of Business
Eastern University, School of Interdisciplinary Studies
Eastern University, School of Leadership and Development
Eastern University, School of Management Studies
Eastern Washington University, College of Business and Public Administration
East-West Center
Edgewood College
Edinboro University of Pennsylvania (inactive), School of Graduate Studies and Research (inactive)
Elizabethtown College, School of Graduate and Professional Studies
Elmhurst University, Department of Business and Economics
Elon University, Martha and Spencer Love School of Business
Embry-Riddle Aeronautical University
Emerson College, School of Communication
Emmanuel College, Graduate Studies
Emory & Henry College, School of Business
Emory University, Goizueta Business School
Emory University, Rollins School of Public Health
Emory University, School of Law
Emporia State University, School of Business
Endicott College, Van Loan School of Graduate and Professional Studies
European School of Economics, New York
Evangel University
Excelsior College, School of Business and Technology
Fairfield University, Dolan School of Business
Fairleigh Dickinson University, Petrocelli College of Continuing Studies
Fairleigh Dickinson University, Silberman College of Business
Fairmont State University, Graduate Studies
Fashion Institute of Technology, School of Graduate Studies
Faulkner University, Graduate School
Fayetteville State University, Program in Business Administration
Felician College, Division of Business & Management
Ferris State University, College of Business
Fisher College, School of Graduate Studies
Fitchburg State University
Florida A & M University, School of Business & Industry
Florida Atlantic University, College for Design and Social Inquiry
Florida Atlantic University, College of Business
Florida Education Fund, McKnight Doctoral Fellowship
Florida Gulf Coast University
Florida Institute of Technology
Florida Institute of Technology, Extended Studies Division
Florida International University, Chapman Graduate School of Business
Florida International University, College of Engineering
Florida International University, Robert Stempel School of Public Health
Florida International University, School of Hospitality Management
Florida Memorial University, School of Business
Florida Metropolitan University - Orlando (inactive), Graduate School of Business (inactive)
Florida Metropolitan University (inactive), Brandon Campus (inactive)
Florida Metropolitan University (inactive), Lakeland Campus (inactive)
Florida Metropolitan University (inactive), Largo Campus (inactive)
Florida Metropolitan University (inactive), Melbourne Campus (inactive)
Florida Metropolitan University (inactive), Orlando Campus - South (inactive)
Florida Metropolitan University (inactive), Pompano Beach Campus (inactive)
Florida Metropolitan University (inactive), West Hillsborough Campus (inactive)
Florida Southern College, Barney Barnett School of Business and Free Enterprise
Florida State University, College of Business
Fontbonne University
Fordham University, Gabelli School of Business
Fordham University, Graduate School of Arts & Sciences
Fordham University, School of Professional and Continuing Studies
Fort Hays State University
Foundation of African Leadership in Business, ALB Fellowship Program
Framingham State College, Program in Business Administration
Francis Marion University, School of Business
Franciscan University of Steubenville
Franklin University, Graduate School of Business
Freed-Hardeman University
Fresno Pacific University
Friends University
Frostburg State University
Full Sail University
Gallaudet University
Gannon University
Gardner-Webb University
Geneva College, Department of Business, Accounting, and Management
George Fox University
George Mason University, Costello College of Business
George Mason University, School of Public Policy
George Mason University, The Volgenau School of Information Technology & Engineering (inactive)
George Washington University, Graduate School of Education & Human Development
George Washington University, GW Law
George Washington University, Hampton Roads Center
George Washington University, Public Health & Health Services
George Washington University, School of Business
George Washington University, School of Engineering and Applied Science
George Washington University, Virginia Campus
Georgetown University, Georgetown Law
Georgetown University, Graduate School of Arts and Sciences
Georgetown University, McCourt School of Public Policy
Georgetown University, McDonough School of Business
Georgetown University, School of Continuing Studies
Georgetown University, School of Nursing & Health Studies
Georgia College & State University, Graduate School
Georgia Institute of Technology, College of Architecture
Georgia Institute of Technology, Scheller College of Business
Georgia Rotary Student Program
Georgia Southern University, Parker College of Business
Georgia Southwestern State University
Georgia State University, J. Mack Robinson College of Business
Georgia State University, School of Public Health
Georgian Court University, School of Business
Glasgow Caledonian New York College
Globe University, Minnesota School of Business
Golden Gate University, School of Business
Goldey-Beacom College, Office of Graduate Studies
Gonzaga University, Graduate School of Business
Gonzaga University, School of Professional Studies
Goodwin College
Gordon College
Goshen College
Goucher College (inactive), Graduate Programs (inactive)
Governors State University, College of Business
Graduate Management Admission Council (inactive)
Graduate Management Admission Council (inactive), GMAC Business School
Graduate Management Admission Council (inactive), Graduate Management Admission Council
Grambling State University
Grand Canyon University, Colangelo College of Business
Grand Valley State University, Seidman College of Business
Grand View University
Green Mountain College
Greenville College, Professional Studies
Hallmark University
Hamline University, Graduate School of Management
Hampton University, Graduate College
Harding University
Hardin-Simmons University
Hariri Foundation
Harrisburg University of Science and Technology, Graduate Programs
Harvard University, Harvard Business School
Harvard University, Harvard Graduate School of Education
Harvard University, JFK School of Government
Harvard University, School of Design
Harvard University, School of Public Health
Harvey Fellows Program
Hawaii Pacific University, College of Business
Headquarters Air Force Personnel Center (HQ AFPC)
Hebrew Union College-Jewish Institute of Religion
Heidelberg College
Henderson State University, School of Business Administration
Hendrix College
Herzing University, Atlanta
High Point University, Graduate Studies
Hodges University, Johnson School of Business
Hofstra University, Frank G. Zarb School of Business
Holy Family University
Holy Names University, School of Business
Hood College, Graduate School
Hope International University, College of Business and Management
Houston Baptist University, Dunham College of Business
Howard Payne University, School of Business
Howard University, School of Business
Hult International Business School
Humboldt State University, School of Business
Husson University
Icahn School of Medicine at Mount Sinai, Graduate School of Biomedical Sciences
Idaho State University, College of Business
Idaho State University, College of Education
Illinois Institute of Technology, College of Science
Illinois Institute of Technology, Institute of Design
Illinois Institute of Technology, Stuart School of Business
Illinois State University, College of Business
Indiana Institute of Technology
Indiana State University, College of Technology
Indiana State University, Scott College of Business
Indiana University - Bloomington, Kelley School of Business
Indiana University - Bloomington, School of Public and Environmental Affairs
Indiana University - Kokomo, Division of Business and Economics
Indiana University - Northwest, School of Business and Economics
Indiana University - Purdue University at Columbus
Indiana University - Purdue University at Indianapolis
Indiana University - Purdue University at Indianapolis, Purdue School of Engineering & Technology
Indiana University - Purdue University at Indianapolis, School of Medicine
Indiana University - Purdue University at Indianapolis, School of Public & Environmental Affairs
Indiana University - South Bend, Graduate Business Programs
Indiana University - Southeast, School of Business
Indiana University of Pennsylvania, School of Graduate Studies and Research
Indiana Wesleyan University, School of Business and Leadership
Institute For Humane Studies
Institute for Media and Entertainment
Institute of International Education-IIE
Institute of Product Leadership
International College (inactive), International College of Naples (inactive)
International Research & Exchanges Board
International Technological University
Iona College, New Rochelle
Iona College, Rockland
Iowa State University, College of Human Sciences
Iowa State University, Ivy College of Business
Ithaca College, Division of Graduate Studies
Jackson State University, School of Business
Jacksonville State University
Jacksonville University, Davis College of Business
James Madison University, The Graduate School
John Brown University
John Carroll University, Boler School of Business
John F. Kennedy University (inactive), School of Management (inactive)
Johns Hopkins University, Bloomberg School of Public Health
Johns Hopkins University, Carey Business School
Johns Hopkins University, Krieger School of Arts & Sciences - Advanced Academic Programs
Johns Hopkins University, SAIS
Johnson & Wales University
Johnson University, School of Business and Public Leadership
Jones International University, School of Business
Juniata College
Kansas State University, College of Business Administration
Kansas State University, College of Health and Human Sciences
Kaplan, GMAT Test Prep
Kean University, Nathan Weiss Graduate College
Keck Graduate Institute of Applied Life Sciences
Keiser University, Ft. Lauderdale Campus
Keiser University, West Palm Beach Campus
Keller Graduate School of Management of Devry University, Anaheim Center
Keller Graduate School of Management of Devry University, Charlotte
Keller Graduate School of Management of Devry University, Chicago Loop Center
Keller Graduate School of Management of Devry University, Chicago O`Hare Center
Keller Graduate School of Management of Devry University, Dallas/Irving Center
Keller Graduate School of Management of Devry University, Elgin Center
Keller Graduate School of Management of Devry University, Fort Washington Center
Keller Graduate School of Management of Devry University, Fremont
Keller Graduate School of Management of Devry University, Georgia
Keller Graduate School of Management of Devry University, Henderson (Las Vegas) Campus
Keller Graduate School of Management of Devry University, Kansas City
Keller Graduate School of Management of Devry University, Long Beach
Keller Graduate School of Management of Devry University, Memphis
Keller Graduate School of Management of Devry University, Merrillville
Keller Graduate School of Management of Devry University, New York
Keller Graduate School of Management of Devry University, Online Education Center
Keller Graduate School of Management of Devry University, Orlando
Keller Graduate School of Management of Devry University, Phoenix
Keller Graduate School of Management of Devry University, Pittsburgh Center
Keller Graduate School of Management of Devry University, Pomona
Keller Graduate School of Management of Devry University, Portland Center (inactive)
Keller Graduate School of Management of Devry University, San Diego
Keller Graduate School of Management of Devry University, Seven Hills
Keller Graduate School of Management of Devry University, South Hampton Roads Center
Keller Graduate School of Management of Devry University, Tampa Campus
Keller Graduate School of Management of Devry University, Tinley Park Center
Keller Graduate School of Management of Devry University, Virginia
Keller Graduate School of Management of Devry University, Westminster Center
Keller Graduate School of Management of Devry University, Wisconsin (inactive)
Kennesaw State University
Kennesaw State University, Michael J. Coles College of Business
Kent State University, Ambassador Crawford College of Business and Entrepreneurship
Kent State University, Graduate Admissions
Kentucky State University
Kettering University, Kettering School of Management
Keuka College
Keystone College
King College
King`s College, Pennsylvania
Kutztown University of Pennsylvania, College of Business
La Roche College, School of Graduate Studies
La Salle University, School of Business
La Sierra University
Lacaixa Fellowship Program
LaGrange College
Lake Erie College
Lake Forest Graduate School of Management, Lake Forest Campus
Lake Superior State University, School of Business
Lakeland University
Lamar University, College of Business
Lasell College
LASPAU
Lawrence Technological University
Le Moyne College
Lebanon Valley College
Lee University, Graduate Studies in Business
Lehigh University, College of Business
Lenoir-Rhyne University, Department of Business
LeTourneau University, School of Graduate & Professional Studies
Lewis University
Liberty University, School of Business and Government
Liberty University, School of Life Long Learning
LIM College, Graduate Division
Limestone College
Lincoln Memorial University
Lincoln University, California
Lincoln University, Missouri
Lindenwood University, School of Business and Entrepreneurship
Lindsey Wilson College, School of Business
Linfield University, School of Business
Lipscomb University
Loma Linda University
Long Island University, Brentwood
Long Island University, Brooklyn
Long Island University, LIU Post
Long Island University, Rockland
Long Island University, Westchester Graduate Campus
Longwood University, College of Business & Economics
Loras College
Louisiana State University, Baton Rouge
Louisiana State University, Shreveport
Louisiana Tech University, The College of Business
Lourdes University, Graduate School
Loyola Marymount University, College of Business Administration
Loyola Marymount University, Loyola Law School
Loyola University Maryland, The Sellinger School
Loyola University New Orleans, Joseph A. Butt, S.J. College of Business
Loyola University of Chicago, Quinlan School of Business
Lynchburg College
Lynn University
Madonna University, The Graduate School
Maharishi University of Management
Maine Maritime Academy
Malone University, Graduate School
Management Leadership for Tomorrow
Manchester College
Manhattan College, O'Malley School of Business
Manhattan Prep, GMAT Test Prep
Marist College, School of Management
Marlboro College, Marlboro College Graduate and Professional Studies
Marquette University, Graduate School of Management
Marshall University
Martin Methodist College, Johnston School of Business
Mary Baldwin University
Maryland Institute College of Art, MICA
Marylhurst University, Marylhurst College for Lifelong Learning
Marymount California University
Marymount University, College of Business, Innovation, Leadership and Technology
Maryville University of Saint Louis, John E. Simon School of Business
Marywood University, Business and Managerial Science Programs
Massachusetts College of Liberal Arts
Massachusetts Institute of Technology (MIT), MIT Center for Real Estate
Massachusetts Institute of Technology (MIT), MIT Center for Transportation & Logistics
Massachusetts Institute of Technology (MIT), MIT Sloan School of Management
Massachusetts Maritime Academy
Massachusetts School of Law
McNeese State University, College of Business
MCPHS University, School of Healthcare Business
Medaille College
Medical University of South Carolina
Meharry Medical College, School of Applied Computational Sciences
Menlo College
Mercer University, Stetson School of Business and Economics
Mercy College
Mercyhurst University, Walker School of Business
Meredith College
Merrimack College, Girard School of Business
Merrimack College, School of Liberal Arts
Merrimack College, School of Science and Engineering
Mesa State College
Methodist University, Reeves School of Business
Metropolitan College of New York, School of Business
Metropolitan State University of Denver, School of Business
Metropolitan State University, Management and Administration Program
Miami University, Farmer School of Business
Michigan State University, Broad College of Business
Michigan State University, School of Labor & Industrial Relations
Michigan Technological University, College of Business
Mid-Continent University
Middle Georgia State University, School of Business
Middle Tennessee State University, College of Business
Middlebury Institute of International Studies at Monterey, Fisher Graduate School of International Business
Midland University
Midway College
Midwestern State University
Millersville University of Pennsylvania
Milligan College
Millikin University, Tabor School of Business
Mills College, Lorry I. Lokey School of Business and Public Policy
Millsaps College
Milwaukee School of Engineering
Minnesota State University - Mankato, College of Business
Minnesota State University Moorhead, Graduate Studies
Minot State University
Mississippi College
Mississippi State University, College of Business
Mississippi University for Women, College of Business and Professional Studies
Mississippi Valley State University, College of Graduate Studies
Missouri Southern State University, Robert W. Plaster School of Business
Missouri State University, Graduate College
Missouri University of Science and Technology
Missouri Western State University, Steven L. Craig School of Business
Molloy College
Monmouth University
Monroe College, King Graduate School of Business
Montana State University- Bozeman, College of Business
Montana State University, Billings
Montclair State University, Feliciano School of Business
Montreat College
Moravian College, The Moravian MBA
Morehead State University, Elmer R. Smith College of Business and Technology
Morgan State University, School of Business and Management
Mount Ida College
Mount Mary College
Mount Olive College
Mount Saint Mary College
Mount Saint Mary's University, Los Angeles
Mount Saint Mary's University, Maryland, Mount Saint Mary's University
Mount St. Joseph University, Business
Muhlenberg College, Division of Graduate and Continuing Education
Murray State University, College of Business and Public Affairs
National American University, Harold D. Buckingham Graduate School
National University
National-Louis University, Florida
National-Louis University, Illinois
Naval Postgraduate School
Nazareth College of Rochester
Neumann University
New England College of Business
New England College, School of Graduate and Professional Studies
New Jersey City University
New Jersey Institute of Technology, School of Management
New Mexico Highlands University
New Mexico State University, College of Business
New Saint Andrews College, Liberal Arts School
New School of Architecture and Design, NSAD
New York Institute of Technology, Ellis College
New York Institute of Technology, School of Management
New York University
New York University, Center for Urban Science and Progress
New York University, Gallatin School of Individualized Study
New York University, Graduate School of Arts & Science
New York University, Leonard N. Stern School of Business
New York University, School of Professional Studies
New York University, Wagner School of Public Services
Newman University, Graduate Studies
Niagara University, College of Business Administration
Nicholls State University, College of Business Administration
North American University
North Carolina Agricultural and Technical State University
North Carolina Central University
North Carolina State University, College of Textiles
North Carolina State University, Poole College of Management
North Carolina State University, The Graduate School
North Central College, Graduate Admission
North Dakota State University, College of Business Administration
North Greenville University, T. Walter Brashier Graduate School
North Park University, School of Business and Nonprofit Management
Northeast Consortium for Engineering Education
Northeastern Illinois University, College of Business and Management
Northeastern State University
Northeastern University, Bouve College of Health Sciences
Northeastern University, College of Computer and Information Science
Northeastern University, D'Amore-McKim School of Business
Northeastern University, Graduate School of Professional Accounting
Northern Arizona University, The W.A. Franke College of Business
Northern Illinois University, College of Business
Northern Illinois University, College of Education
Northern Kentucky University, Office of Graduate Education
Northern Michigan University
Northern State University, School of Business
Northwest Christian College
Northwest Missouri State University, Booth College of Professional and Applied Studies
Northwest Nazarene University, School of Business
Northwest University
Northwestern University, Kellogg School of Management
Northwestern University, McCormick School of Engineering and Applied Science
Northwestern University, Medill School of Journalism
Northwestern University, Northwestern Pritzker School of Law
Northwestern University, School of Communication, Center for Communication and Health
Northwestern University, School of Education & Social Policy
Northwestern University, School of Professional Studies
Northwood University, Richard DeVos Graduate School of Management
Norwich University, School of Graduate and Continuing Studies
Notre Dame de Namur University, Business Programs
Notre Dame of Maryland University
Nova Southeastern University, College of Business and Entrepreneurship
Nyack College, School of Business and Leadership
Oakland City University, Adult and Extended Learning
Oakland University, School of Business Administration
Ohio Christian University, School of Business
Ohio Dominican University
Ohio Northern University, James F. Dicke College of Business
Ohio University
Ohio University, College of Arts and Sciences
Ohio University, College of Business
Oklahoma Baptist University, College of Graduate and Professional Studies
Oklahoma Christian University
Oklahoma City University, Meinders School of Business
Oklahoma State University, School of Hotel & Restaurant Administration
Oklahoma State University, Spears School of Business
Oklahoma Wesleyan University, Chesapeake Energy School of Business
Old Dominion University, Strome College of Business
Olivet College, Risk Management and Insurance Center
Olivet Nazarene University, School of Graduate & Continuing Studies
Oral Roberts University
Oregon Health and Science University, School of Medicine
Oregon State University, College of Business
Otterbein University
Our Lady of the Lake University, Houston
Our Lady of the Lake University, School of Business
Pace University, Lubin School of Business-New York City Campus
Pace University, Lubin School of Business-Westchester Campus
Pacific Lutheran University, School of Business
Pacific States University
Pacific Union College
Pacific University, College of Business
Pacific Western University (inactive)
Palm Beach Atlantic University
Pardee Rand Graduate School
Park University, Park College
Pennsylvania State University - Erie (inactive), School of Business (inactive)
Pennsylvania State University - Great Valley (inactive), School of Graduate Professional Studies (inactive)
Pennsylvania State University - Harrisburg (inactive), School of Business Administration (inactive)
Pennsylvania State University - University Park (inactive), School of Hospitality (inactive)
Pennsylvania State University, Behrend Campus in Erie, PA
Pennsylvania State University, Capital Campus near Harrisburg, PA
Pennsylvania State University, College of Information Sciences and Technology (inactive)
Pennsylvania State University, College of Liberal Arts (inactive)
Pennsylvania State University, Department of Health Policy & Administration (inactive)
Pennsylvania State University, Penn State Law (inactive)
Pennsylvania State University, School of Graduate Professional Studies in Great Valley, PA
Pennsylvania State University, School of International Affairs (inactive)
Pennsylvania State University, Smeal College of Business
Pennsylvania State University, University Park Campus in University Park, PA
Pennsylvania State University, World Campus
Pennsylvania Western University
Pepperdine University, Graduate School of Education & Psychology
Pepperdine University, Graziadio Business School
Pepperdine University, School of Law
Pepperdine University, School of Public Policy
Peru State College, Professional Studies
Pfeiffer University, Graduate School of Business
Phillips Graduate Institute
Piedmont College
Piedmont International University, Patterson School of Business
Pinchot University (inactive)
Pittsburg State University, Gladys A. Kelce School of Business
Plymouth State University, Graduate Studies in Business
Point Loma Nazarene University, Fermanian School of Business
Point Park University, School of Business
Polytechnic Institute of New York University, NYU Tandon School of Engineering
Portland State University, The School of Business
Post University
Prairie View A&M University, College of Business
Pratt Institute, School of Architecture
Pratt Institute, School of Art and Design
Presidio Graduate School
Princeton University
Providence College, School of Business
Purdue University - Indiana University, Kelley School of Business
Purdue University Fort Wayne, Graduate Admissions
Purdue University Fort Wayne, Richard T. Doermer School of Business
Purdue University, College of Health and Human Sciences
Purdue University, College of Technology
Purdue University, Mitchell E. Daniels, Jr. School of Business
Purdue University, North Central (inactive)
Purdue University, Northwest – College of Business
Quantic School of Business and Technology, Valar Institute at Quantic School of Business and Technology
Queens University of Charlotte, McColl Graduate School of Business
Quincy University
Quinnipiac University, School of Business
Radford University, College of Business and Economics
Ramapo College of New Jersey
Realtor University, Graduate School of Real Estate
Regent University, School of Business & Leadership
Regis College, School of Nursing, Science, and Health Professions
Regis University, Anderson College of Business and Computing
Reinhardt University
Rensselaer at Hartford
Rensselaer Polytechnic Institute, Lally School of Management
Rhode Island College
Rhodes College
Rice University, Jesse H. Jones Graduate School of Business
Rice University, School of Social Sciences
Rider University, College of Business Administration
Rivier College, Graduate Department of Business Administration
Robert Morris University
Roberts Wesleyan College
Rochester Institute of Technology, Saunders College of Business
Rockford University
Rockhurst University, School of Management
Rocky Mountain College
Roger Williams University, Mario J. Gabelli School of Business
Roger Williams University, School of Law
Rogers State University, School of Business and Technology
Rollins College, Crummer Graduate School of Business
Roosevelt University, Walter E. Heller College of Business Administration
Rose-Hulman Institute of Technology, Department of Engineering Management
Roseman University of Health Sciences
Rowan University, Rohrer College of Business
Rush University Medical Center, Rush University Department of Health Systems Management
Rutgers-The State University of New Jersey, Camden, School of Business
Rutgers-The State University of New Jersey, Rutgers Business School: Newark and New Brunswick
Rutgers-The State University of New Jersey, Rutgers University School of Law - Camden
Rutgers-The State University of New Jersey, School of Communication and Information
Rutgers-The State University of New Jersey, School of Management and Labor Relations
Rutgers-The State University of New Jersey, School of Public Health
Rutgers-The State University of New Jersey, The Graduate School - New Brunswick
S.S. Huebner Foundation for Insurance Education, The Wharton School - University of Pennsylvania
Sacred Heart University, Jack Welch College of Business & Technology
Sage Graduate School
Saginaw Valley State University, College of Business and Management
Saint Ambrose University
Saint Bonaventure University
Saint Cloud State University, Herberger Business School
Saint Francis University
Saint John Fisher College, School of Business
Saint Joseph's College of Maine
Saint Joseph's University, Erivan K. Haub School of Business
Saint Leo University, Donald R Tapia School of Business
Saint Louis College of Pharmacy
Saint Louis University, Graduate School
Saint Louis University, Richard A. Chaifetz School of Business
Saint Martin's University
Saint Mary-of-the-Woods College
Saint Mary's College
Saint Mary's College of California, School of Economics and Business Administration
Saint Mary's University of Minnesota
Saint Norbert College, Donald J Schneider School of Business & Economics
Saint Peter's University
Saint Thomas Aquinas College
Saint Thomas University, Florida
Saint Vincent College, Alex G. McKenna School of Business, Economics, & Government
Saint Xavier University, Graham School of Management
Salem State University, School of Business and Economics
Salisbury University, Franklin P. Perdue School of Business
Salve Regina University
Sam Houston State University, College of Business Administration
Sam Houston State University, College of Health Sciences
Samford University, Brock School of Business
San Diego Global Knowledge University
San Diego State University, Graduate School of Business
San Diego State University, L. Robert Payne School of Hospitality & Tourism Management
San Francisco Bay University
San Francisco State University, Lam Family College of Business
San Jose State University, College of Business
Santa Clara University, Leavey School of Business
Santa Clara University, School of Law
Savannah College of Art and Design, School of Communication Arts
Savannah College of Art and Design, School of Design
Savannah College of Art and Design, School of Fashion
Savannah College of Art and Design, School of Liberal Arts
Savannah State University
Schiller International University, Business Programs - USA
School for International Training
School of the Art Institute of Chicago, Graduate School
Schreiner University
Seattle Pacific University, School of Business and Economics
Seattle University, Albers School of Business and Economics
Seattle University, College of Arts and Sciences
Seattle University, College of Science & Engineering (inactive)
Seton Hall University, W. Paul Stillman School of Business
Shawnee State University, School of Business
Shenandoah University, School of Business
Shepherd University, School of Business
Shippensburg University of Pennsylvania
Shorelight Education
Shorter University
Siena College
Siena Heights University
Silicon Valley University (inactive)
Simmons College, School of Health Sciences
Simmons College, School of Management
Slippery Rock University of Pennsylvania
South Carolina State University
South College
South Dakota School of Mines and Technology
South University, Austin Campus
South University, Cleveland Campus (inactive)
South University, College of Business
South University, Columbia South Carolina Campus
South University, High Point
South University, Montgomery Campus
South University, Novi
South University, Richmond - College of Business
South University, Savannah - College of Business
South University, Tampa
South University, Virginia Beach Campus
South University, West Palm Beach - College of Business
Southeast Missouri State University, Harrison College of Business
Southeastern Louisiana University, College of Business
Southeastern Oklahoma State University
Southeastern University
Southeastern University, Florida
Southern Adventist University, School of Business and Management
Southern Arkansas University, College of Business
Southern Connecticut State University
Southern Illinois University, Carbondale - College of Business and Analytics
Southern Illinois University, Edwardsville - School of Business
Southern Methodist University, Edwin L. Cox School of Business
Southern Methodist University, Temerlin Advertising Institute
Southern Nazarene University, Master of Science in Management
Southern Nazarene University, Zig Ziglar Center for Ethical Leadership
Southern New Hampshire University, School of Business
Southern Oregon University, School of Business
Southern Polytechnic State University, School of Management
Southern University and A & M College at Baton Rouge, Southern University and A & M College - Baton Rouge Campus
Southern Utah University
Southern Wesleyan University, LEAP
Southwest Minnesota State University
Southwestern Adventist University
Southwestern Oklahoma State University, School of Business
Spalding University
Spring Arbor University, Spring Arbor College
Spring Hill College
Springfield College, School of Arts and Sciences
St. Catherine University, School of Business and Professional Studies
St. Edward's University
St. Francis College
St. John's University, Tobin College of Business (Distance Learning)
St. John's University, Tobin College of Business (Manhattan)
St. John's University, Tobin College of Business (Queens)
St. John's University, Tobin College of Business (Staten Island)
St. Joseph's University, New York, Brooklyn
St. Joseph's University, New York, Long Island
St. Mary's University - Texas, St. Mary's University
Stanford University, Stanford Graduate School of Business
Star Foundation
State University of New York (SUNY), Binghamton University
State University of New York (SUNY), College at Brockport
State University of New York (SUNY), College at Fredonia
State University of New York (SUNY), College at Geneseo
State University of New York (SUNY), College at Oneonta
State University of New York (SUNY), Cortland
State University of New York (SUNY), Maritime
State University of New York (SUNY), New Paltz
State University of New York (SUNY), Old Westbury
State University of New York (SUNY), Oswego
State University of New York (SUNY), Plattsburgh
State University of New York (SUNY), Stony Brook
State University of New York (SUNY), SUNY Polytechnic Institute
State University of New York (SUNY), University at Albany
State University of New York (SUNY), University at Buffalo School of Management
State University of New York (SUNY), Upstate Medical University
Stephen F. Austin State University, College of Business
Stephens College, School of Graduate Programs
Stetson University, College of Law
Stetson University, School of Business Administration
Stevens Institute of Technology, School of Business
Stockton University
Stratford University, School of Business Administration
Strayer University, DC Campus
Strayer University, Jack Welch Management Institute
Suffolk University, Sawyer Business School
Sul Ross State University
Sullivan University, The Graduate School
Syracuse University, College of Arts and Sciences
Syracuse University, David B. Falk College of Sport and Human Dynamics
Syracuse University, Martin J. Whitman School of Management
Syracuse University, Maxwell School of Citizenship and Public Affairs
Syracuse University, S.I. Newhouse School of Public Communications
Syracuse University, School of Information Studies
Tabor College of Wichita
Tarleton State University
Taylor University
Temple University, Fox School of Business
Temple University, Graduate Programs
Temple University, School of Sport, Tourism and Hospitality Management
Tennessee State University, College of Business
Tennessee Technological University, College of Business Administration
Tennessee Wesleyan University, Business Administration
Texas A & M International University, College of Business Administration
Texas A & M University, Central Texas
Texas A & M University, College of Education & Human Development
Texas A & M University, College of Liberal Arts
Texas A & M University, Commerce
Texas A & M University, Corpus Christi
Texas A & M University, Dwight Look College of Engineering
Texas A & M University, Galveston
Texas A & M University, Kingsville
Texas A & M University, Mays Business School
Texas A & M University, San Antonio
Texas A & M University, School of Public Health - College Station
Texas A & M University, Texarkana
Texas Christian University, Neeley School of Business
Texas Health and Science University
Texas International Educational Consortium
Texas Lutheran University, School of Business
Texas Southern University
Texas State University, The Graduate College
Texas Tech University, Graduate School
Texas Wesleyan University, School of Business
Texas Woman`s University, School of Health Care Administration
The American College, Irwin Graduate School
The Catholic University of America, Department of Business and Economics
The Catholic University of America, Metropolitan School of Professional Studies
The Citadel, College of Graduate & Professional Studies
The College of New Jersey, School of Business
The New School, Milano School of Policy, Management and Environment
The Ohio State University, College of Public Health
The Ohio State University, John Glenn School of Public Affairs
The Ohio State University, Ohio State University
The Ohio State University, The Max M. Fisher College of Business
The Princeton Review (TPR), GMAT Test Prep
The University of Alabama-Tuscaloosa, University of Alabama-Tuscaloosa
The University of Southern Mississippi, Graduate School
The University of Texas at Austin, College of Engineering
The University of Texas at Austin, McCombs School of Business
The University of Texas at Austin, School of Information
The University of Tulsa, Collins College of Business
Thomas College, Graduate School
Thomas Edison State College, School of Business and Management
Thomas Jefferson University, Thomas Jefferson University - East Falls
Thomas More College
Thomas University
Tibet Fund
Tiffin University, School of Graduate Studies
Touro College, Graduate School of Business
Towson University, Graduate School
Trevecca Nazarene University
Trinity University, School of Business
Trinity Washington University
Triple Nine Society Foundation, BrainFutures Scholarship
Troy University Atlantic Region
Troy University Pacific Region
Troy University System
Troy University Washington DC Area
Troy University, Albany
Troy University, Atlanta
Troy University, Augusta
Troy University, Brunswick
Troy University, Clarksville
Troy University, Davis-Monthan AFB
Troy University, Dothan/Ft. Rucker
Troy University, E-Campus
Troy University, Fayetteville/Ft. Bragg
Troy University, Montgomery
Troy University, Phenix City
Troy University, Sumter Site
Troy University, Tifton Site
Troy University, Troy
Troy University, University College - Covington Site
Truman State University, School of Business
Tufts University, Fletcher School of Law and Diplomacy
Tufts University, Friedman School of Nutrition Science and Policy
Tufts University, Graduate School of Arts and Sciences
Tufts University, School of Engineering/Gordon Institute
Tufts University, School of Medicine
Tulane University, Freeman School of Business
Tulane University, School of Architecture
Tulane University, School of Public Health and Tropical Medicine
Tusculum College
U.S. Army, Academy of Health Sciences
U.S. Army, Human Resources Command, Health Services Division
Union Graduate College
Union University, Germantown Campus
Union University, McAfee School of Business
United States Air Force Academy, RRR
United States Coast Guard Academy
United States Sports Academy
Unity College, Distance Education
University Mission Tunisia
University of Advancing Computer Technology
University of Akron, College of Business Administration
University of Alabama-Birmingham, Graduate School
University of Alabama-Birmingham, School of Nursing
University of Alabama-Huntsville, College of Business Administration
University of Alaska, College of Business and Public Policy
University of Alaska, School of Management
University of Alaska, Southeast
University of Arizona, College of Agriculture and Life Sciences
University of Arizona, Norton School of Family and Consumer Sciences
University of Arizona, The Eller College of Management
University of Arkansas - Fayetteville, Sam M. Walton College of Business Administration
University of Arkansas - Little Rock, Clinton School of Public Service
University of Arkansas - Little Rock, College of Business
University of Arkansas for Medical Sciences, College of Public Health
University of Baltimore, Merrick School of Business
University of Bridgeport, Ernest C. Trefz School of Business
University of California - Berkeley, College of Environmental Design
University of California - Berkeley, Haas School of Business
University of California - Berkeley, School of Information
University of California - Berkeley, School of Law
University of California - Davis, Graduate School of Management
University of California - Irvine, College of Health Sciences
University of California - Irvine, The Paul Merage School of Business
University of California - Los Angeles, Graduate Division
University of California - Los Angeles, UCLA Anderson School of Management
University of California - Merced, School of Engineering
University of California - Riverside, A. Gary Anderson Graduate School of Management
University of California - Riverside, University Extension
University of California - San Diego, Graduate School of International Relations & Pacific Studies
University of California - San Diego, Rady School of Management
University of California - Santa Barbara (inactive), College of Engineering (inactive)
University of California, Santa Cruz, Division of Graduate Studies
University of Central Arkansas, College of Business Administration
University of Central Florida
University of Central Florida, College of Business Administration
University of Central Missouri, Harmon College of Business & Professional Studies
University of Central Oklahoma, Jackson College of Graduate Studies
University of Charleston, Jones Division of Business
University of Chicago
University of Chicago, Booth School of Business
University of Chicago, Harris School of Public Policy
University of Chicago, The Law School
University of Cincinnati, Carl H. Lindner College of Business
University of Cincinnati, Conservatory of Music
University of Colorado - Colorado Springs, College of Business and Administration
University of Colorado - Colorado Springs, Graduate School
University of Colorado Boulder, College of Engineering and Applied Science
University of Colorado Boulder, Continuing Education & Professional Studies
University of Colorado Boulder, Leeds School of Business
University of Colorado Denver, Business School at the University of Colorado Denver
University of Colorado Denver, Colorado School of Public Health
University of Colorado, Graduate School of Public Affairs
University of Connecticut, Graduate School (Inactive)
University of Connecticut, School of Business
University of Dallas, Graduate Business Admissions
University of Dayton, School of Business Administration
University of Dayton, School of Law
University of Delaware, Alfred Lerner College of Business and Economics
University of Denver, Daniels College of Business
University of Denver, Daniels Felix Ritchie School of Engineering and Computer Science
University of Denver, Graduate Tax Program
University of Denver, Josef Korbel School of International Studies
University of Denver, Sturm College of Law (inactive)
University of Detroit Mercy, College of Business Administration
University of Dubuque, School of Business
University of Findlay, College of Business
University of Florida, College of Health and Human Performance
University of Florida, College of Public Health & Health Professions
University of Florida, Warrington College of Business
University of Georgia, College of Family and Consumer Sciences
University of Georgia, Terry College of Business
University of Hartford, Barney School of Business
University of Hawaii at Manoa, School of Travel Industry Management
University of Hawaii at Manoa, Shidler College of Business
University of Holy Cross, College of Counseling, Education, and Business
University of Houston - Clear Lake, School of Business
University of Houston - Downtown
University of Houston - Victoria, School of Business Administration
University of Houston, C. T. Bauer College of Business
University of Houston, College of Liberal Arts and Social Sciences
University of Houston, College of Pharmacy
University of Houston, College of Technology
University of Houston, Conrad N. Hilton College
University of Idaho, College of Business and Economics
University of Illinois - Springfield, Springfield
University of Illinois at Chicago, Liautaud Graduate School of Business
University of Illinois Urbana-Champaign, College of Media
University of Illinois Urbana-Champaign, Gies College of Business
University of Illinois Urbana-Champaign, School of Information Sciences
University of Illinois Urbana-Champaign, School of Labor and Employment Relations
University of Indianapolis, School of Business
University of Indianapolis, School of Education
University of Iowa, College of Public Health
University of Iowa, Tippie College of Business
University of Kansas, School of Business
University of Kansas, University of Kansas Medical Center
University of Kansas, William Allen White School of Journalism & Mass Communications
University of Kentucky, College of Public Health
University of Kentucky, Gatton College of Business and Economics
University of Kentucky, Martin School of Public Policy & Administration
University of La Verne, College of Business and Public Management
University of Louisiana at Lafayette
University of Louisiana at Monroe, College of Business Administration
University of Louisville, The College of Business and Public Administration
University of Maine, Maine Business School
University of Management and Technology
University of Mary
University of Mary Hardin-Baylor
University of Mary Washington, College of Business
University of Maryland, Baltimore County
University of Maryland, Global Campus
University of Maryland, Robert H. Smith School of Business
University of Maryland, School of Architecture, Preservation, & Planning
University of Massachusetts - Amherst, Isenberg School of Management
University of Massachusetts - Boston, College of Management
University of Massachusetts - Dartmouth, Charlton College of Business
University of Massachusetts - Global, School of Business and Professional Studies
University of Massachusetts - Lowell, Manning School of Business
University of Memphis
University of Miami, College of Arts & Sciences
University of Miami, Miami Herbert Business School
University of Miami, School of Architecture
University of Miami, School of Communication
University of Michigan - Ann Arbor, School of Information
University of Michigan - Ann Arbor, Stephen M. Ross School of Business
University of Michigan - Dearborn, College of Business
University of Michigan - Flint, Office of Graduate Programs
University of Minnesota - Duluth, Labovitz School of Business and Economics
University of Minnesota - Twin Cities, Carlson School of Management
University of Minnesota - Twin Cities, School of Public Health
University of Minnesota - Twin Cities, Technological Leadership Institute
University of Mississippi, Patterson School of Accountancy
University of Mississippi, School of Business Administration
University of Missouri - Columbia, College of Agriculture, Food and Natural Resources
University of Missouri - Columbia, College of Human Environmental Sciences
University of Missouri - Columbia, Informatics Institute
University of Missouri - Columbia, Robert J. Trulaske, Sr. College of Business
University of Missouri - Columbia, School of Medicine
University of Missouri - Kansas City, Henry W. Bloch School of Management
University of Missouri - Saint Louis, College of Business Administration
University of Mobile
University of Montana, School of Business Administration
University of Montevallo, Stephens College of Business
University of Nebraska - Lincoln, College of Arts and Sciences
University of Nebraska - Lincoln, College of Business
University of Nebraska - Omaha, College of Business Administration
University of Nebraska - Omaha, College of Information Science & Technology
University of Nebraska at Kearney, College of Business and Technology
University of Nebraska Medical Center, College of Public Health
University of Nevada, Las Vegas, Department of Educational Psychology & Higher Education
University of Nevada, Las Vegas, Lee Business School
University of Nevada, Las Vegas, School of Community Health Sciences
University of Nevada, Las Vegas, School of Environmental & Public Affairs
University of Nevada, Las Vegas, William F. Harrah College of Hotel Administration
University of Nevada, Reno, Lee Business School (inactive)
University of Nevada, Reno, Reno
University of New Hampshire, Peter T. Paul College of Business and Economics
University of New Haven, College of Business
University of New Mexico, College of Education
University of New Mexico, Robert O. Anderson School of Management
University of New Mexico, School of Engineering
University of New Orleans, College of Business Administration
University of North Alabama, College of Business
University of North Carolina - Chapel Hill, Kenan-Flagler Business School
University of North Carolina - Chapel Hill, School of Government
University of North Carolina - Charlotte, Graduate School
University of North Carolina - Greensboro, Joseph M. Bryan School of Business and Economics
University of North Carolina - Pembroke, The Graduate School
University of North Carolina - Wilmington, Graduate School
University of North Dakota, College of Business and Public Administration
University of North Florida, The Graduate School
University of North Georgia, College of Arts & Letters
University of North Georgia, Mike Cottrell College of Business
University of North Texas Health Science Center, School of Public Health
University of North Texas, Graduate School
University of North Texas, University of North Texas at Dallas
University of Northern Colorado, Monfort College of Business
University of Northern Iowa, College of Business Administration
University of Northwestern Ohio, Graduate College
University of Notre Dame, College of Engineering
University of Notre Dame, College of Science
University of Notre Dame, Graduate School
University of Notre Dame, Mendoza College of Business
University of Oklahoma, Price College of Business
University of Oregon, Lundquist College of Business
University of Oregon, School of Architecture and Allied Arts
University of Pennsylvania, Carey Law School
University of Pennsylvania, Graduate Program in Public Health Studies
University of Pennsylvania, School of Engineering and Applied Science
University of Pennsylvania, The Wharton School
University of Phoenix, Colorado
University of Phoenix, San Diego
University of Phoenix, San Jose
University of Phoenix, Tucson
University of Pittsburgh, Graduate School of Public & International Affairs
University of Pittsburgh, Joseph M. Katz Graduate School of Business
University of Pittsburgh, School of Information Sciences
University of Portland, Graduate School
University of Redlands
University of Rhode Island, College of Business
University of Richmond, Robins School of Business
University of Rio Grande, Evans School of Business
University of Rochester, Simon Business School
University of Saint Francis, College of Business & Health Administration
University of Saint Mary
University of Saint Thomas - Texas, Cameron School of Business
University of Saint Thomas, Opus College of Business
University of San Diego, Knauss School of Business
University of San Francisco, College of Arts and Sciences
University of San Francisco, School of Management
University of Scranton, Kania School of Management
University of Sioux Falls
University of South Alabama, Mitchell College of Business
University of South Carolina - Columbia, Arnold School of Public Health
University of South Carolina - Columbia, College of Hospitality, Retail, & Sport Management
University of South Carolina - Columbia, School of Hotel, Restaurant, & Tourism Administration
University of South Carolina - Columbia, School of Law
University of South Carolina - Columbia, The Darla Moore School of Business
University of South Carolina, Aiken, School of Business Adminstration
University of South Dakota, Beacom School of Business
University of South Florida Sarasota-Manatee, College of Business
University of South Florida St. Petersburg, Kate Tiedemann College of Business
University of South Florida, College of Public Health
University of South Florida, Muma College of Business
University of Southern California, Annenberg School of Communication
University of Southern California, Bovard College
University of Southern California, Dornsife College of Letters, Arts, and Sciences
University of Southern California, Marshall School of Business
University of Southern California, Rossier School of Education
University of Southern California, School of Pharmacy
University of Southern California, Sol Price School of Public Policy
University of Southern California, The Leventhal School of Accounting
University of Southern California, Viterbi School of Engineering
University of Southern Indiana, School of Business
University of Southern Maine
University of Southern Maine, School of Applied Science Engineering, and Technology
University of St. Francis
University of Tampa, Sykes College of Business
University of Tennessee - Chattanooga, Graduate School
University of Tennessee - Knoxville, Haslam College of Business
University of Tennessee - Martin, Graduate School of Business Administration
University of Texas - Arlington, College of Business
University of Texas - El Paso, Woody L. Hunt College of Business
University of Texas - San Antonio, Alvarez College of Business
University of Texas - San Antonio, College of Education
University of Texas at Dallas, Jindal School of Management
University of Texas of the Permian Basin
University of Texas Rio Grande Valley, College of Business and Entrepreneurship
University of Texas Rio Grande Valley, Graduate College
University of Texas, School of Business
University of Texas, Tyler
University of the Cumberlands, Hutton School of Business
University of the District of Columbia, Office of Admissions
University of the Incarnate Word
University of the Pacific, Eberhardt School of Business
University of the Rockies, School of Organizational Leadership
University of The Sciences, Mayes College of Healthcare Business and Policy
University of Toledo, College of Business and Innovation
University of Utah
University of Utah, David Eccles School of Business
University of Utah, School of Medicine
University of Vermont, School of Business Administration
University of Virginia, Darden School of Business
University of Virginia, Data Science Institute
University of Virginia, Frank Batten School of Leadership and Public Policy
University of Virginia, McIntire School of Commerce
University of Virginia, School of Architecture
University of Virginia, School of Law
University of Washington - Seattle, College of Architecture and Urban Planning
University of Washington - Seattle, College of Arts and Sciences
University of Washington - Seattle, College of Engineering
University of Washington - Seattle, Michael G. Foster School of Business
University of Washington - Seattle, School of Medicine
University of Washington - Seattle, School of Public Health
University of Washington - Seattle, The Information School
University of Washington Bothell, School of Business
University of Washington Tacoma, Milgard School of Business
University of West Alabama, College of Business
University of West Florida, Graduate School
University of West Georgia, Graduate School
University of West Los Angeles, School of Graduate Studies
University of Wisconsin - Eau Claire, College of Business
University of Wisconsin - Green Bay, Austin E. Cofrin School of Business
University of Wisconsin - La Crosse, College of Business Administration
University of Wisconsin - Madison, Wisconsin School of Business
University of Wisconsin - Milwaukee, College of Engineering and Applied Science
University of Wisconsin - Milwaukee, Helen Bader Institute for Nonprofit Management
University of Wisconsin - Milwaukee, The Sheldon B. Lubar School of Business
University of Wisconsin - Oshkosh, College of Business Administration
University of Wisconsin - Parkside
University of Wisconsin - River Falls, College of Business and Economics
University of Wisconsin - Whitewater, Graduate Business Programs
University of Wisconsin-Stevens Point, School of Business and Economics
University of Wyoming, College of Business
University of Wyoming, Graduate School of Business (inactive)
Upper Iowa University
Urbana University
Ursuline College, School of Graduate and Professional Studies
Utah State University, Jon M. Huntsman School of Business
Utah State University, School of Graduate Studies
Utah Valley University, Woodbury School of Business
Utica College
Valdosta State University, College of Business Administration
Valparaiso University
Vanderbilt University, Owen Graduate School of Management
Vanderbilt University, Peabody College
Vanguard University of Southern California, School of Business & Management
Vaughn College of Aeronautics & Technology
Veritas Prep, GMAT Test Prep
Villanova University, College of Liberal Arts and Sciences
Villanova University, School of Law
Villanova University, Villanova School of Business
Virginia College
Virginia Commonwealth University, Graduate School
Virginia International University
Virginia Polytechnic Institute and State University, Pamplin College of Business
Viterbo University, Dahl School of Business
Wagner College
Wake Forest University, School of Business
Walsh College
Walsh University
Warner University
Washburn University
Washington Adventist University, School of Graduate and Professional Studies
Washington State University, Carson College of Business
Washington State University, College of Engineering Management
Washington State University, College of Pharmacy
Washington University in St. Louis, Olin Business School
Washington University in St. Louis, Public Health
Washington University in St. Louis, School of Health Administration and Planning
Wayland Baptist University
Wayne State College
Wayne State University, College of Liberal Arts & Sciences
Wayne State University, Mike Ilitch School of Business
Waynesburg University
Webber International University, Graduate School of Business
Webber International University, St. Andrews University
Weber State University, College of Business and Economics
Weber State University, Dumke College of Health Professions
Webster University - Missouri
Wentworth Institute of Technology
Wesley College, Dover
Wesley College, Wesley College (inactive)
Wesleyan College
West Chester University of Pennsylvania, School of Business
West Coast University
West Texas A&M University, Graduate School
West Virginia University, College of Business and Economics
West Virginia University, Eberly College of Arts & Sciences
West Virginia University, Perley Isaac Reed School of Journalism
West Virginia Wesleyan College
Western Carolina University, Graduate School & Research Administration
Western Carolina University, Kimmel School of Construction Management & Technology
Western Connecticut State University, Division of Graduate Studies
Western Illinois University, College of Business and Technology
Western Kentucky University, Gordon Ford College of Business
Western Michigan University, Haworth College of Business
Western New England University, College of Business
Western New Mexico University, Department of Business Administration and Economics
Western Washington University, Graduate School
Westfield State College, Dept. of Business & Economics
Westminster College, Bill and Vieve Gore School of Business
Wheeling Jesuit University
Whitworth University
Wichita State University, W. Frank Barton School of Business
Widener University, School of Business Administration
Widener University, School of Hospitality Management
Wilkes University
Willamette University, Atkinson Graduate School of Management
William Carey University, School of Business
William Paterson University of New Jersey, Cotsakos College of Business
William Woods University, School of Business
Wilmington College
Wingate University
Winston-Salem State University
Winthrop University, School of Business Administration
Woodbury University, School of Business and Management
Worcester Polytechnic Institute, The Business School
Worcester State University
World Learning, World Learning (Kosovo)
WorldQuant University
Wright State University, Raj Soin College of Business
Xavier University, College of Social Science
Xavier University, Williams College of Business
Yale University, Graduate School of Arts & Sciences
Yale University, Jackson School of Global Affairs
Yale University, School of Public Health
Yale University, Yale School of Management
Yale University, Yale School of the Environment (YSE)
Yeshiva University, Graduate Programs in Arts and Sciences
Yeshiva University, Sy Syms School of Business
Yeshiva University, The Katz School
York College of Pennsylvania
Youngstown State University, School of Graduate Studies
Uruguay
Universidad de Montevideo
Venezuela
Instituto de Estudios Superiores de Administracion
Vietnam
Centre Franco-Vietnamien de Formation a la Gestion, CFVG - Hanoi
Centre Franco-Vietnamien de Formation a la Gestion, CFVG - Ho Chi Minh
FPT University, FPT School of Business (FSB)
National Economics University, Business School
Royal Melbourne Institute of Technology, Vietnam
Virgin Islands, US
University of the Virgin Islands
Yemen