Four Specialized Business Programs in Germany to Kickstart Your Career After the GMAT
After the GMAT: 4 Specialized Business Programs in Germany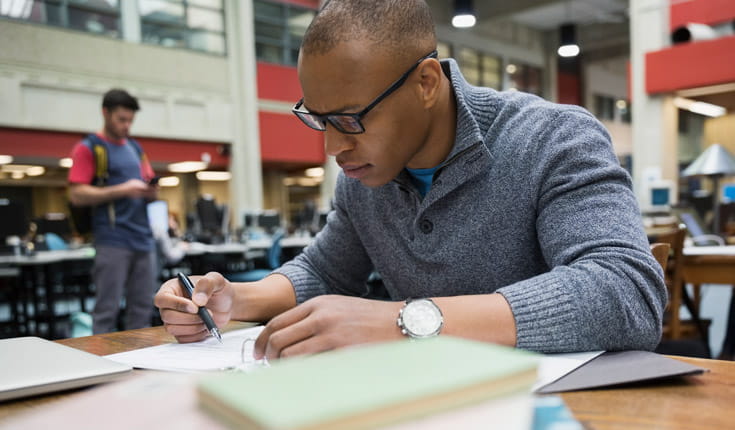 Taking the GMAT exam is an effective first step to advancing your professional career. With a solid GMAT score, your options expand significantly. In Germany, there are several different business master's programs that can help a person succeed in reaching their professional goals and aspirations.
Germany is an opportune country in which to enroll in a business program. With a stable economy and many sectors on the cutting edge of innovation, Germany can help students learn about business from a variety of different angles. Read on to learn about the different types of specialized business programs prospective students can choose from when launching their careers.
A Master of Finance program can be ideal for market-minded professionals
Graduates seeking a finance-specific career in fields such as investment and risk management can opt for a specialized Master of Finance program and gain the theoretical background to engage with financial theory, investments, markets, and mathematics in practical ways.
The Frankfurt School of Finance & Management offers a Master of Finance, where students may focus on a specific field within capital markets, corporate finance, risk management, or financial advising. At the Otto Beisheim School of Management, students can enroll in a Master of Finance program and learn about topics such as econometrics, capital market theory, and international financial reporting.
Master in Management programs for the leaders of the future
Another option for professionals is pursuing a Master in Management (MiM). Like its MBA counterpart, an MiM curriculum covers a broad range of business-related subjects. Graduates can move on from their education to work in marketing, economics, or other fields of business.
After completing the GMAT exam, prospective students can choose from a variety of MiM programs in Germany. ESMT Berlin offers an MiM that combines internships, applied coursework, research, and a social impact project within two different tracks: quantitative business and innovative management. The Otto Beisheim School of Management provides students with a flexible program structure, from which they can register for courses such as accounting and finance, data analytics, strategy and leadership, and supply chain management.
The technologically-savvy Master's in Applied Data Science
Applied Data Science is a new, inter-disciplinary field that uses a combination of scientific methods, processes, systems, and algorithms to engage with data. In the modern data-saturated and data-centric world, applied data science has the potential to significantly impact every field of knowledge. Business professionals seeking a Master's in Applied Data Science (MADS) are taught to use data to improve outcomes and achieve goals relevant to business matters.
Interested in knowing more about the different types of programs the GMAT test grants you access to? Read Types of Graduate Business Degrees for more information.
With a competitive GMAT exam score, those in search of a business education can enroll in a MADS program like the one offered by the Frankfurt School of Finance & Management. This program engages with complex, necessary subjects such as algorithms and data structures, quantitative fundamentals, and strategy management. Through the lenses of machine learning, data science, and business problem solving, students learn how to conduct business effectively in an increasingly data-driven world.
Consider MBA specialized track options after a GMAT entrance
Beyond the various specialty programs available to GMAT test-takers in Germany, there exists a variety of MBA programs with specialized track options offered by German business schools. These degrees allow students to obtain a robust and well-rounded education in business matters while putting special focus on the area that is particularly relevant to them and their goals.
For example, the EBS Universität offers an MBA Plus degree option to students, where they can specialize in management, finance, automotive management, or real estate. ESMT Berlin offers a similar program, where all MBA students must choose from three specialized tracks: managerial analytics, innovation and entrepreneurship, or strategic leadership.
Of particular interest to those working in the healthcare sector, the Frankfurt School of Finance & Management offers a part-time MBA in International Healthcare Management that is specifically geared towards those already working in the industry.
Prepare for a successful career by taking the GMAT exam in Germany
Are you ready to take your career even further? The first step is finding the program best suited to your experience and career goals. Find the program that best matches your needs with the help of our Program Finder.