Seek Advice From Colleagues, Students, and Alumni
Seek Advice From Colleagues, Students, and Alumni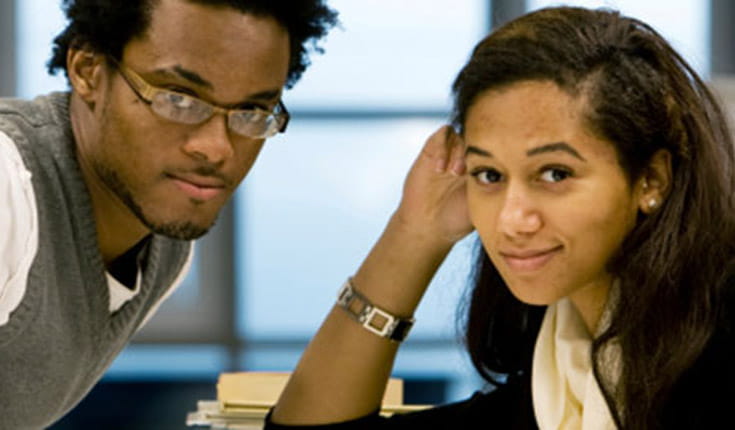 Get a different perspective by talking to professionals outside the academic world.
In business school, you will often learn as much from your fellow students, with their wide range of work and diverse cultural backgrounds, as you may from faculty members. You will also learn a lot in the workplace – from human resources, colleagues, and other professionals. To learn what business school is really like, consider asking the following:
Be sure to ask current students about their experience in their program:
Does/did the program meet your expectations?
What would you do differently if you were to start the MBA program over again?
What's the student and program culture like?
When you are considering location, ask yourself:
Do I want to study in the same state or region? Why?
Would I prefer to live in a college town or a city? How important are convenience, safety, and cost of living?
How might the local business community be an advantage or disadvantage?
Corporate human resources staffs know which business schools and programs helped make their top managers and executives successful. Ask them:
What schools and programs do you think produce the best graduates?
What courses do you consider most useful for a graduate business student?
What types of graduate business alumni do you tend to hire? Those from full-time programs? Part-time? Executive MBA? Do you tend to hire MBAs or alumni from specialized programs?
May I contact you when I begin my internship search?
Seek out the opinions of colleagues you trust and respect. Ask them:
What did you like best and least about business school?
What would you do differently?
What do you see as my personal strengths at work?
How do you think a graduate business degree could help me further my personal and professional development?
Outside of work, network with people in professional organizations that represent the industry you want to work in. Ask them:
What school did you attend and why?
What programs and schools do you think produce the most successful graduates for this industry? MBA programs? Specialized masters?
Also discuss your prospects of getting a degree and your expectations once you graduate – the insight you gain could be invaluable for your career.