Should I Get a Master's in Human Resources?
Should I Get a Master's in Human Resources?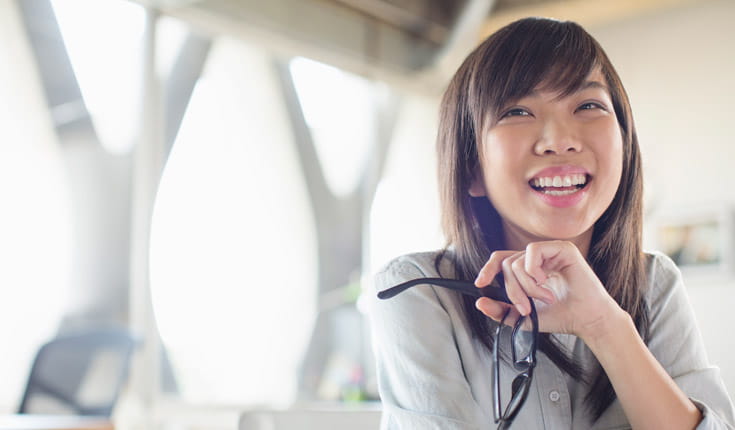 Graduates have the advanced skills and leadership qualities organizations demand.
Do you like working with people? Do you have strong interpersonal skills? Are you searching for a career that has leadership opportunities? A business master's degree in human resources may be just the program for you.
In today's global workplace environment, cross-cultural differences and complex labor relations have put human resources professionals at the forefront of organizations. From securing top talent to negotiating benefits packages and supervising organizational change, degree holders are helping to manage companies' most important asset: the people.
How can a master's degree in human resources give you an advantage?
Get the skills. Soft skills such as communication and teamwork are in high demand among today's global employers. In a human resources master's program, you'll grow these interpersonal skills and gain the specialized expertise that companies are looking for. You'll learn to navigate today's business environment with courses that include talent screening, recruiting, retention, employee relations, onboarding, training, performance management, and more.
It's about who you know. Part of the value in earning a graduate management degree like an HR master's is the cohort you will be a part of, and the powerful personal and professional connections you'll make. These often include getting to know people from varied backgrounds, cultures and other parts of the world. Building a strong global network is essential to success in nearly every occupation but as a human resource professional, and your network truly becomes a vital asset and part of your stock in trade. Those who pursue a Master in Human Resources can get a jump start on this valuable resource as well as access to others that can help boost your career.
Stand out. According to the U.S. Bureau of Labor and Statistics, human resources management is expected to grow at a rate of 9 percent from 2016 to 2026.1 As companies form and expand, they'll need qualified managers to supervise their programs and strong competition can be expected. Holding a master's in human resources can give you an edge in the job market and form the basis for a higher starting salary, with the highest paid people in human resources management earning nearly US$200,000 annually.2
Land the job. Search for master's in human resources jobs on employment websites such as Indeed.com and you're likely to find dozens of pages filled with opportunities spanning industries and job functions. Focused coursework and hands-on experiences give graduates the advanced skills and leadership qualities needed to deliver the results organizations demand. From compensation to labor relations to professional development, you have options with a business master's degree in human resources.
As the human resources role continues to evolve and take on more strategic and executive responsibilities, degree holders can expect opportunities and salaries to continue to climb. To explore master's in human resources programs that fit your goals, visit School Search.
---
1. U.S. Bureau of Labor and Statistics. (April 2018). Human Resources Managers. Retrieved from: https://www.bls.gov/ooh/management/human-resources-managers.htm.
2. Ibid.