All You Need to Know About the NMAT Result
All You Need to Know About the NMAT Result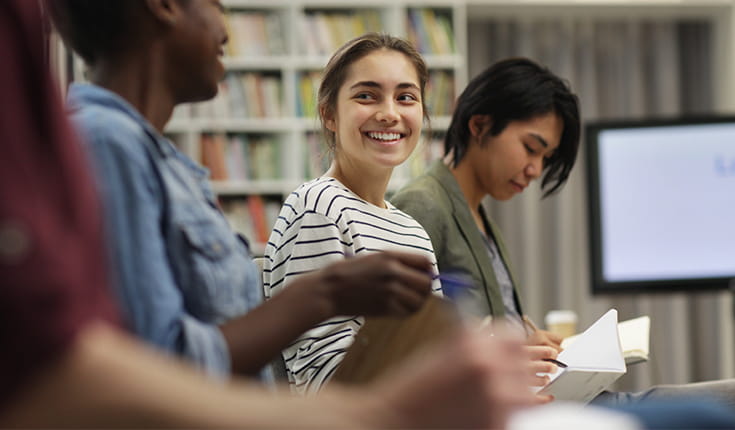 If you're an Indian business school candidate looking to apply to top NMAT accepting colleges, you'll already have heard about the NMAT exam.
The NMAT exam is an admissions test administered by the Graduate Management Admission Council (GMAC). Test takers can use their NMAT result to gain entry into top MBA and business masters programs at select Indian colleges and some overseas institutions.
While you might consider yourself clued up on what the NMAT exam is, especially if you've already taken the NMAT, it's important to thoroughly understand your NMAT result and how your scorecard is reported.
How to get your NMAT by GMAC result and score card
The time has finally arrived: you've studied for months for the NMAT exam and you've finally taken the exam that could help you get into your target business school.
From here, you'll be thinking about how to get your NMAT result and score card.
The good news is that it's a relatively simple process: the unofficial NMAT score results are published instantly after taking the exam. The NMAT by GMAC's official website will then publish your final and official result within 72 hours of taking the exam.
This is great news if you struggle with post-exam score anxiety in the aftermath of the NMAT as you won't have to wait too long to find out if all those late-night study sessions paid off.
After receiving an email from the official website of the NMAT alerting you that your NMAT score card is ready, you will need your personal login details to download the exam score card directly on the official website.
You won't need to personally send your NMAT score card to your target business schools as the exam result will be sent to the colleges accepting NMAT that you listed in your application form.
How does the NMAT score the exam?
When it comes to understanding your NMAT score card, there are a few things to note.
The NMAT exam is broken down into three distinct sections – Language Skills, Quantitative Skills, and Logical Reasoning. You'll have 120 minutes to to answer a total of 108 exam questions that are divided equally across the three NMAT sections.
The NMAT exam has a score card range of 12-120 for each of the three sections, with a total score range of 36-360.
The language section of the exam will test your skills across reading comprehension, paragraph forming, error identification prepositions, sentence completion, and analogies.
The logical reasoning section of the NMAT tests your skills in areas such as critical reasoning, analytical puzzles, and deductions.
Meanwhile, the quantitative skills section of the exam covers topics including arithmetic, algebra and probability, graphs and charts, and data sufficiency.
How the NMAT result will be reported
The NMAT score card will be reported with a scaled NMAT score for each section of the exam and a total result.
If you're wondering what scaled scores mean, the NMAT exam will ask questions based on the candidate's ability in previous sections. This means that if your performance is strong on the initial questions, you will receive more difficult questions than candidates who have not performed as well in these sections.
However, the NMAT exam is careful to consider all participants' score on a common scale to remove any discrepancies associated with the different levels of difficulty of the NMAT exam.
In short, this means that the NMAT targets the specific ability level of each test taker, transforming the final NMAT exam result into a common score range of 36-360.
Meanwhile, all the candidates will receive an NMAT percentile score that outlines how each score compares to the number of NMAT takers in the given year. So, if you receive a percentile score of 95, you have performed better than 95% of other candidates taking the exam in the same year. You would be in the top 5% of candidates in this instance.
Cut off scores at top colleges accepting NMAT by GMAC result
Top NMAT accepting colleges in India include Narsee Monjee Institute of Management Studies, Flame University, and Indian School of Business (ISB) Hyderabad.
There are also several NMAT accepting colleges outside of India, including the University of Cape Town in South Africa, the Asian Institute of Management in the Philippines, and Lagos Business School in Nigeria.
It's worth researching the NMAT result cut-off for your target college, which represents the final score at which NMAT accepting colleges close the admissions process.
Every year, the NMAT cut-off score is calculated based on factors such as the number of seats in a program, the difficulty of the NMAT, the number of NMAT application forms, and previous cut-off scores and trends.
For the NMAT 2023, the Narsee Monjee Institute of Management Studies Bangalore has an NMAT cut-off score of 220+, while at Narsee Monjee Institute of Management Studies in Mumbai (NMIMS Mumbai), the college has an NMAT cut-off score of 248+.
Xavier School of Human Resource Management has an 85+ NMAT percentile score cut-off point for its MBA-Human Resource Management (HRM) program, while at Amity University, Delhi-NCR, MBA programs have a 60+ NMAT percentile score cut-off point in the 2023 NMAT.
The NMAT cut-off scores vary from school to school, program to program, and from year to year, so it's worth looking on the official website of the NMAT by GMAC to find out what score you should aim for.
Don't forget that if you didn't get the NMAT result you wanted, you can always retake the NMAT by GMAC exam to increase your score. GMAT allows all candidates a maximum of three attempts.
What the NMAT admissions round means
If your studying pays off and you are shortlisted for the admission round at your chosen school, the application process for an NMAT accepting college includes various sections such as group discussion or case discussion, personal interview, and written ability test.
The group discussion NMAT admissions round involves speaking with a group about a chosen topic. Some NMAT accepting colleges may offer the case discussion in place of the group discussion, which involves a structured conversation base on a case study.
Meanwhile, the personal interview involves a discussion with the admissions team at the college and can involve a variety of questions such as your career goals or knowledge of current affairs.
The written ability test measures your ability to write and communicate and it's usually based on a chosen topic with a short time limit of up to 20 minutes.
This admissions process will be organized by the college, so you should direct any questions about the NMAT selection process to your target college as the process can differ slightly between schools.
Remember that if you've got this far, you will already have a good understanding of how to prepare for tests from taking the rigorous NMAT exam. Speak to peers who have successfully completed the NMAT admissions rounds as this can help you gain greater insight into how to stand out in this final process.
The more you know about the NMAT admissions process, the higher your chance of succeeding in the final selection stage.