Tips on Scheduling Your GMAT Exam Appointment
Tips on Scheduling Your GMAT™ Exam Appointment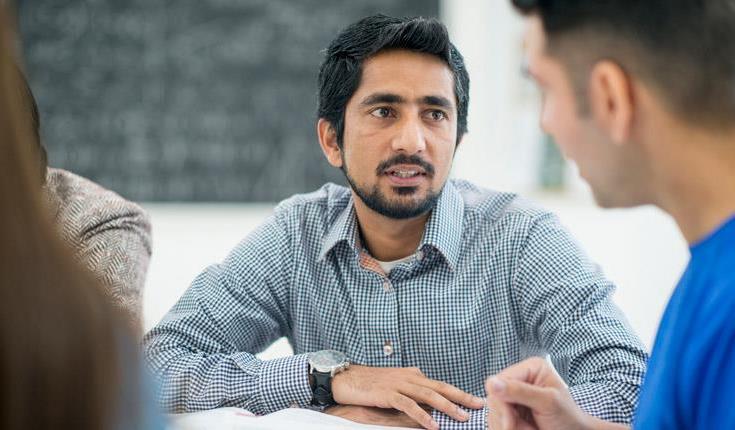 Scheduling your GMAT™ exam appointment requires some pre-planning.
Know when to test. Many programs have different rounds of application deadlines. The first step to scheduling is knowing when the program you are interested in needs to receive your application and your GMAT Score. Once you know this, then we recommend that you work backwards to schedule your exam. Remember, you may decide to take the GMAT exam more than once, so we recommend building in a least a couple weeks to your timeline to allow for that.
Give yourself adequate time to prepare for the exam. Another important factor in scheduling your appointment, is how much time do you need to properly prepare for the exam. Everyone is unique, and only you can decide the level and time needed.
Schedule your appointment as early as possible. The testing centers deliver many exams, not only the GMAT. While we strive to have many days and times available, this varies by each testing center and month. We find that Saturday times fill up rather quickly, so if you must test on a Saturday, reserve this date as soon as you are able. Most test centers post appointments six months out. We also find that test takers schedule their exam within a 45-day window.
Check mba.com frequently. Appointments on our website change frequently. You may find appointment times that were not previously there. This allows us to ensure efficient scheduling for staff. It also allows us to have more testing sites with higher number of appointments for you to choose from.
Be sure to keep these in mind when scheduling:
Know when the program needs your GMAT Score.
Plan to test at least 20 days before this date to process your Score.
Know our retest policy, if you feel you may need to take the GMAT exam again.
Use "Find a Test Center" on mba.com to check for availability.
Appointment availability changes often.