Finding Your "Perfect Fit" School
Finding Your "Perfect Fit" School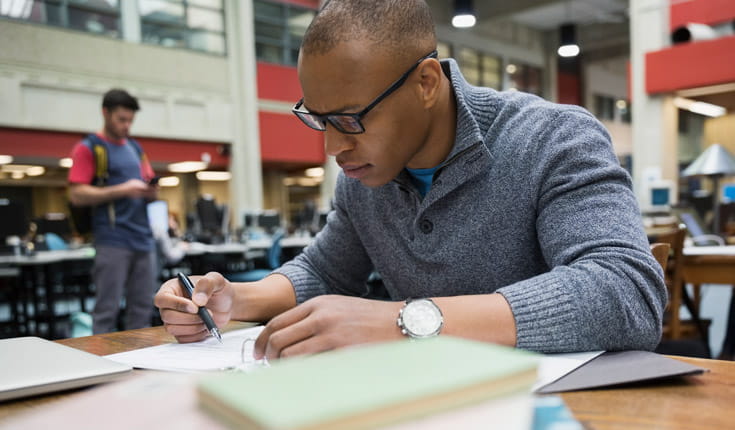 Finding a business program that fits your career goals can be challenging. But selecting your best-fit business program is a critical step to achieving success, in business school and beyond.
And now, you have help in this process.
As the Graduate Management Admission Council, the makers of the GMAT exam, we believe there's a business program for everyone—and we're committed to connecting candidates like you with the schools that can help you achieve your goals and aspirations. Our latest service, "My Recommendations," helps you identify your best-fit program by offering a complimentary list of personalized business program recommendations.
After taking the GMAT exam, you will receive recommendations for up to 10 highly personalized programs that could be a good fit for you. These program recommendations are based on your preferences, interests, GMAT score, and your score sending patterns. With these insights, you'll expand your options and learn about programs you may not have considered before.
Once you've had a chance to review your recommendations and to narrow down your search, it's easy to act. With one click you can send your GMAT score report directly from your My Recommendations page to any of the programs listed. With everything in one straightforward, convenient location you'll gain back a few more precious moments in your already busy day.
This exclusive service is included as part of your GMAT exam experience and is provided at no additional cost beyond the exam fee. This is another way we're connecting you with the schools that best support your goals, and one more reason the GMAT exam is the preferred choice for those who are serious about b-school.
We're committed to supporting you throughout your entire journey to a graduate management degree —from prep to enrollment. Click here to learn more about the GMAT exam advantage—including how it can help you stand out and why it's the preferred path that business leaders take to begin their business school journey.
Already taken your GMAT exam and sent your score to at least one school? Sign into your mba.com profile to view your personalized recommendations now.
Haven't taken the GMAT exam yet? Register here.
Get more information about this feature.