Five Ways Women Benefit From a Graduate Business Degree
Five Ways Women Benefit From a Graduate Business Degree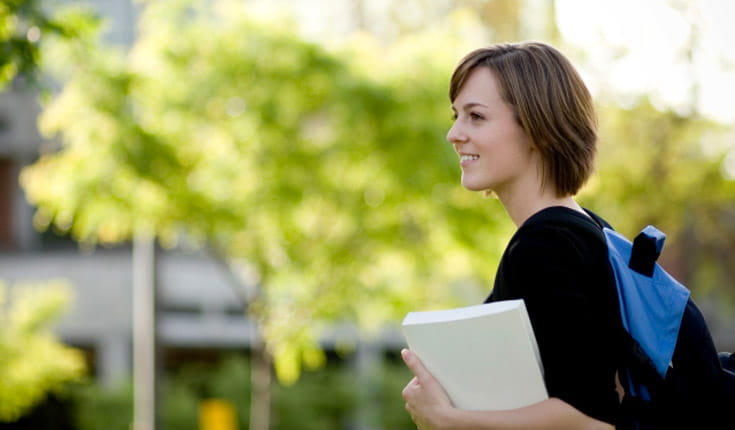 This is a great time for women to consider graduate business school.
Recent data from the Graduate Management Admission Council (GMAC), the global nonprofit council of the world's leading business schools, revealed that 109,892 women sat for the GMAT exam. in testing year 2015, accounting for 44 percent of all tests takers—a record high.
Here are five benefits women are enjoying:
1. Business schools are recruiting women
Fifty-six percent of all MBA programs combined conducted special recruitment efforts to attract more women in 2014. Full-time two-year MBA programs made the greatest effort to reach out to women, at 67 percent of programs, followed by executive MBA (51%) and full-time one-year MBA programs (42%), part-time MBA programs (41%), and online MBA programs (25%). Some graduate business programs appear to be especially popular among women, for example, Master in Management and Master of Accounting programs reported that women accounted for a majority of their applicant pool for the 2015-2016 incoming classes.
2. Women are finding post-degree jobs quickly
Eighty-six percent of class of 2015 alumnae job seekers received a job offer within three months after graduation; including three percent of newly minted women alumnae who were entrepreneurs/self-employed. Just 14 percent of women were still seeking employment at the time of the follow up survey of the class of 2015 graduates.
3. Women are accelerating their careers and expanding their career opportunities
Nearly half of women b-school grads from the class of 2015 were hired for mid-level positions (52%), and more than 1 in 5 were hired for senior-level positions (22%). Women degree-holders are employed in a range of industries and job functions (shown in the table below), showcasing the broad appeal and relevance of a graduate business degree across employment sectors.
4. Women are earning great salaries
Women full-time two-year MBA graduates of the class of 2015 earn a median starting salary of US$95,000. Graduates of part-time MBA programs earn a median of US$75,000, and graduates of specialized business master's programs earn a median of US$55,000.
5. Women are gaining valuable skills
Overall, the majority of women from the class of 2015 said their graduate business education did a good to outstanding job of increasing their earnings power (90%), preparing them for leadership positions (92%) and for their chosen careers (91%), offering them opportunities for quicker career advancement (89%), and for enabling them to manage work/life balance (83%).
Industry Where Women Work
Class of 2014

Job Functions of Women
Class of 2014

Products/Services, 21%
Consulting, 12%
Finance/Accounting, 17%
Health Care/Pharmaceuticals, 11%
Technology, 13%
Nonprofit/Government, 17%
Energy/Utilities, 6%

Finance/Accounting, 24%
Marketing/Sales, 22%
Consulting, 14%
General Management, 15%
Operations/Logistics, 11%
Human Resources, 5%
IT/MIS, 3%

Source: GMAC (2015) Class of 2015 Alumni Poll.
Women focused on their career advancement make the decision to take the GMAT exam because it is accepted at more global business schools than any other admissions test. These women are making an investment in themselves and are confident they are taking the right test to increase their probability of getting into business school. Accepted by more than 6,100 graduate business and management programs worldwide, the GMAT exam is the first step for entering career-advancing business school programs.