Using My MBA to Build Safer Communities
Using My MBA to Build Safer Communities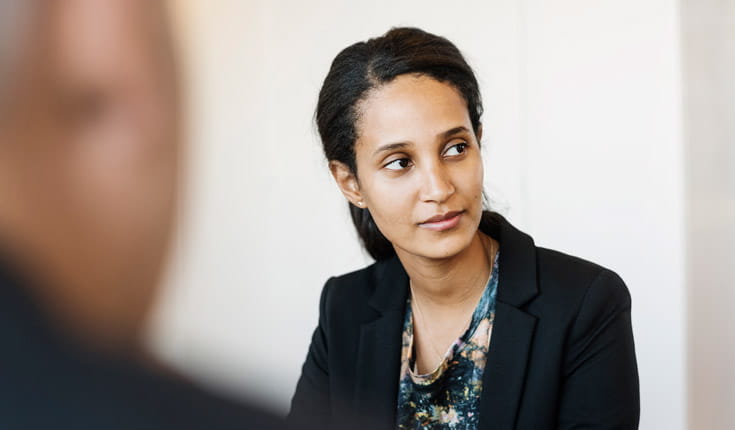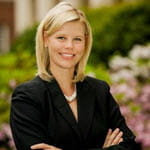 "If you want to change the world, don't be afraid to dream big."

General information:
Name: Christina Noel
Home Country: United States
Job Function: Director of Community Engagement
Industry of Work: Insurance
Name of Company: The Redwoods Group
Degrees:

Bachelor degrees in Economics and Flute Performance, University of North Carolina at Chapel Hill
MBA, Concentration: Marketing and Entrepreneurship, Terry College of Business, University of Georgia
Tell us what experiences led you to where you are today. What were your dreams and career goals before attending business school?
When I was just 10 years old, I had open heart surgery and from then on, I felt called to make a difference in the world. After receiving my undergraduate degree, I worked at a health care consulting firm. Part of our corporate social responsibility efforts included volunteering with local organizations. I got very involved with an Atlanta-based nonprofit that provided medical supplies to hospitals in developing countries. My experience inspired me to pursue a career with a positive social impact.
Sign up to receive advice, tips, and exclusive offers to help you on your journey.
What inspired you to get an MBA? What obstacles did you encounter along the way?
If I was going to pursue a career where I was working at a social enterprise or nonprofit, I wanted to approach the challenges in the most strategic way possible. For me, the biggest obstacle to overcome was self-doubt. While many people considered my career choice to be "idealistic," I made it clear in my applications, interviews, and throughout my MBA program that this was my passion and I was committed to the path. I believe my focus and perseverance were key to my success.
What was your most valuable takeaway from business school?
I attended the Terry College of Business at the University of Georgia where I took courses on design thinking and innovation management and used human-centered design to create real solutions for companies. Learning the power of design thinking as a process for driving innovation has been extremely valuable. Technology is rapidly advancing, and industries are being disrupted every year by leaders who are transforming through design.
Where are you now?
I now work at a Certified B Corp: The Redwoods Group. We use the power of insurance to create communities where people are safe. As the director of community engagement, my primary focus is to deepen strategic partnerships, create opportunities to gain customer insights, drive innovation within Redwoods, and develop strategies to scale our impact.
How are you applying the skills from your MBA degree in your current role?
Recently, I've been working with the Jewish Community Center Association (JCC) to develop and launch a Culture of Safety Pilot Program to help the JCC Association better understand their current safety practices, including how JCCs are succeeding, what safety areas they want to improve on, and what resources they still need.
When you look back, do you think your MBA has helped you fulfill your dreams?
Absolutely. Getting my MBA helped me develop the technical and leadership skills necessary to be successful in an impact career. At Terry, I spent two years learning new ways of approaching problem solving, growing my professional network, and gaining important insights into the dynamic challenges that business leaders face. From participating in business case competitions to taking courses where we acted as consultants, the experience I gained in business school was invaluable.
If you could give one piece of advice to your 21-year-old self, what would it be?
If you want to change the world, don't be afraid to dream big. It took me years to realize that I wanted to dedicate my career to serving others and I remember that making the decision was terrifying. Lean into your unique talents, work hard, and don't be afraid to be your authentic self.
Read more stories like this here.
Sign up for advice, tips, and exclusive offers to help you on your journey.