Shaping an Entrepreneurial State of Mind After an MBA
Shaping an Entrepreneurial State of Mind After an MBA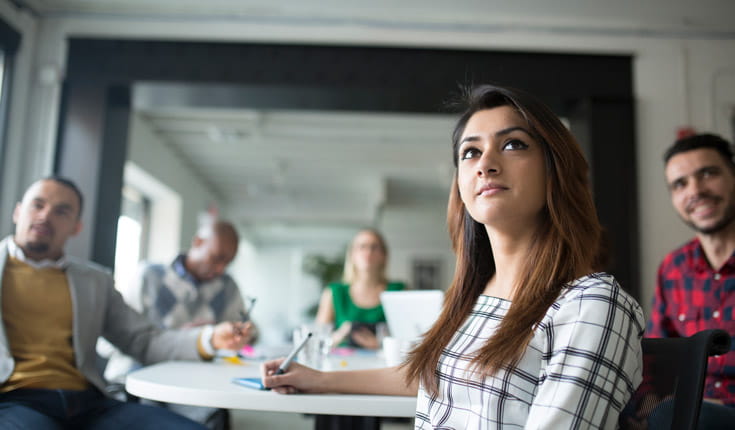 "As an entrepreneur, you don't simply wear lots of proverbial hats – you wear EVERY hat in the business in those early days. Therefore, the general management education provided by the MBA has been especially valuable."
Name: Maria Wich-Vila
University: Harvard Business School
Year graduated: 2005
Program: Full-time
Undergraduate program: Princeton University, BSE in Operations Research
Current job: Founder of ApplicantLab.com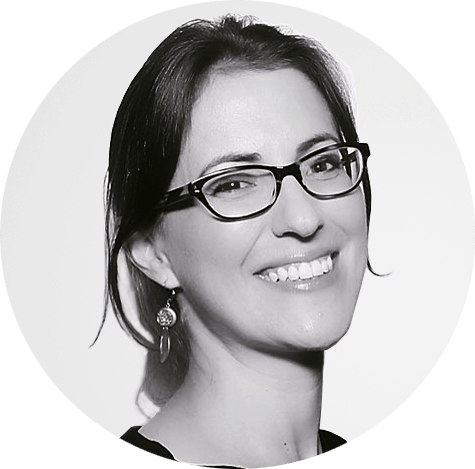 Who or what was your biggest influence in deciding to go to business school?
Before business school, I was working in the strategy division for a large multi-national media corporation. When I looked around at the leaders I admired the most, I noticed that many of them had MBAs, which piqued my interest. I finally decided to apply when I realized that I wanted a broader-based, general management view of business, as opposed to simply looking at business through the strategy lens, so that I could succeed in roles later in my career.
How has earning your MBA impacted your life?
I'm happy to report that business school did indeed give me the general management perspective I was craving. The ability to look at problems from different viewpoints has been invaluable. I also found that, for my specific school, the case method was a pedagogy that fit my personality perfectly. Not everyone finds this to be the case, which is why researching schools to find the right "fit" is so important!
How did you fit studying for the GMAT™ exam into your busy schedule?
It wasn't easy, but it was definitely feasible. I mentally treated it like another work assignment – something mandatory, not optional. I would study every day after work, take practice tests on weekends, and I'd even do a few practice problems throughout the day, e.g. during lunch, or while waiting for others to join a conference call. I knew that getting a strong score could be the difference between acceptance and rejection, so I have to confess that I took it super-seriously. The good news is, hard work pays off. Anyone can boost their score if they put in the time and effort!
Many B-school students form great connections with others in the experience. Did you have "tribe" that encouraged you through B-school? If so, how have those connections continued to impact your life?
Oh yes, absolutely. I strongly encourage all people going to business school to spend a lot of energy on the extra-curricular clubs, since that is where you are most likely to find your "tribe". For me, I found my "tribe" through the Entertainment and Media Club. Many of my best friends from school were made during happy hours, Oscar-viewing parties, and the like. Your friends from business school not only become a support system afterwards, but their networks become your networks. This can provide you with a powerful sounding board when needed. In fact, just yesterday I was getting business advice from a "friend of a friend" from business school!
What motivated you to become an entrepreneur?
I was increasingly dismayed by the exorbitant fees charged by traditional MBA admissions consultants. At HBS, I volunteered to do candidate outreach for the admissions department, and I enjoyed it so much I kept doing it after I graduated. When I realized that most MBA admissions firms were charging easily $4,000+ for this advice, I knew I had to act. I combined the skills I learned from a post-MBA job in product management and decided to create ApplicantLab.com – an affordable, digital replacement for traditional consultants.
Did you gain skills from your MBA studies which now help you lead your business?
Yes! For starters, I never dreamt of becoming an entrepreneur prior to business school. In fact, I remember being a little bit grumpy that HBS was forcing me to take an entrepreneurship class first year: "I'm never going to use this!" I thought. Well, I was wrong. That class opened my eyes to the fact that if other people could do it, then I could too.
Aside from that, I used facets from the rest of the MBA curriculum: finance, marketing, strategy, and business law – almost every day. As an entrepreneur, you don't simply wear lots of proverbial hats – you wear EVERY hat in the business in those early days. Therefore, the general management education provided by the MBA has been especially valuable.
How have you impacted others who have decided to pursue an MBA?
I'm proud that ApplicantLab.com has helped thousands of MBA aspirants access advice that would have otherwise cost them thousands and thousands of dollars. I provide "world class advice for a fraction of the price", and I've been able to help some truly inspiring candidates from all walks of life, from every industry and background, and from around the world get accepted to all the top MBA programs.
What do you believe B-schools should do to attract more women?
I think that B-schools have, over the past several years, made excellent strides in attracting women. I think two big concerns for some women might be, "Will I fit in?" and, "Is it worth the cost?" Thankfully, schools are doing a ton of outreach, via things like women's weekends, to address the first concern. For the latter concern, I think it's helpful when schools share anecdotes from women who have made this choice and did indeed find it to be worth it.
What advice would you give women who are just starting their careers?
My number one piece of advice for women early in their careers is to ask the question, "How can I help?" This applies to work – if you have a little free time, ask colleagues or people in other departments if they have any work you can help them with. This benefits you in two ways: first, it helps build valuable political capital; second, it helps you learn more about the business, thus increasing your value to the company. This also applies to any non-profit or community activity you may be involved in; don't simply do the minimum or merely what's expected, but challenge yourself to go above and beyond, asking "How can I help?" to elevate your contribution. This will help you develop leadership skills that will help you both in your career and in the MBA admissions process!