Today's Powerful Women in Business
Today's Powerful Women in Business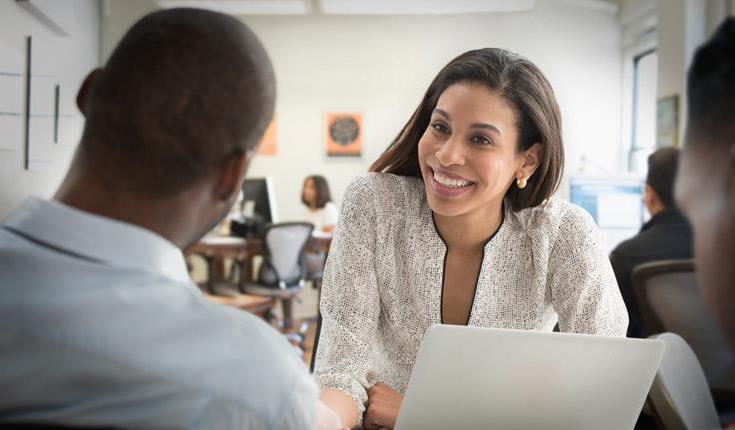 From manufacturing and finance to fashion and IT, women are taking the reins in today's modern business world.
Forbes recently published their annual list of the World's 100 Most Powerful Women, which "celebrates the icons, innovators, and instigators who are using their voice to change power structures and create a lasting impact." Read on to hear about the inspiring women who are bringing trust, intuition, and ingenuity to the forefront of business leadership, and learn how experience, education, and hard work can help you get to the top.
It's no secret: Women are bringing innovation to the tech industry. Ginni Rometty, CEO of IBM, is the first female CEO to lead the nearly $80 billion company and its 400,000 employees. Prior to beginning her career at Big Blue in 1981, Rometty attended Northwestern University on a scholarship from General Motors (GM) and pursued advanced degrees after completing her undergraduate studies in computer science and electrical engineering. After briefly working for GM, she quickly climbed the ranks at IBM by taking on management positions early in her career. Today, she's been named as one of the 50 Most Influential People in the World and one of the 50 Most Powerful Women in Business by Bloomberg and Fortune, respectively. Rometty is also known for supporting women in the tech industry and has implemented extended parental leave policies and a three-month "returnship" program that's designed to help women re-enter the workforce after a break in employment. As Rometty puts it, "You have to stick up for what you believe in. And that, to me, is the biggest thing you can do about driving inclusion."
At the intersection of tech and retail you'll find Apple's highest-paid executive Angela Ahrendts who has led the company's retail operations for the past five years. Like Rometty, Ahrendts hailed from a different industry when she joined Apple, leaving her position as CEO of the British fashion house Burberry. An Indiana native, Ahrendts graduated from Ball State University and began her career selling menswear in New York City. When asked about her leadership approach, she attributes it to her midwestern roots saying, "I was raised 'love one another as I have loved you.' You carry that with you. [Your values] are the foundation of everything you are." Until she announced her resignation from Apple in February 2019, Ahrendts was the sole female on Apple's senior leadership team and claimed a salary that was almost double that of CEO Tim Cook.
What is perhaps most exciting is seeing women take the helm in industries that have been historically male-dominated. In 2017, Adena Friedman, president and CEO of NASDAQ, became the first woman to lead a major US stock exchange. Friedman has applied her MBA from Vanderbilt University to a lifelong career in the financial services industry and come full circle after starting as an intern at NASDAQ in 1993. When asked about her pathway to success, Friedman gives credit to her 10-year tenure at an all-girls school. "I could feel that it was OK to be smart, and that I really loved math and science, and so I was able to really propel myself into those fields and not really have any of those sorts of social pressures that sometimes co-ed environments can create."
During this time of social reform, we are also seeing African-American women rise to the top of some of the world's biggest brands. Rosalind (Roz) Brewer, COO of Starbucks, has made history throughout her career. Brewer applied her bachelor's degree in chemistry to begin her career as a scientist, and went on to attend Wharton's Advanced Management Program and Stanford University's Directors' College. In 2012, she was named President and CEO of Sam's Club, becoming the first woman and the first African-American to lead a Walmart division. She claimed the same accolades when she accepted her current position at Starbucks. As a leader Brewer has made diversity a priority, stating, "I demand it of my team…. You have to speak up and speak out. And I try to use my platform for that. I try to set an example." In February 2019, Brewer became the second person of color to serve on the Amazon Board of Directors.
Women are emerging as key innovators across nations and industries, in laboratories and boardrooms. Their work will inspire all the leaders that follow in their footsteps, and especially the women who seek to break down barriers and burst through glass ceilings. Click to read more about the powerful women who are making an impact in business through social change.