Why It's Worth Considering an MBA, Even in Uncertain Times
Why It's Worth Considering an MBA, Even in Uncertain Times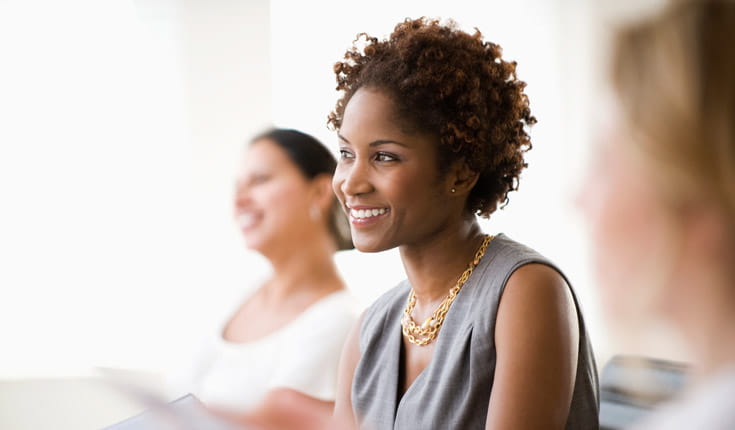 As the world experiences a pandemic, it's impossible to know for sure what the future will bring. That unpredictability is scary, but it's also exciting. "What is happening right now has never happened in most people's lifetimes, especially business leaders' lifetimes, so it's going to be studied in business school for years to come," Christy Murray, assistant dean of the Career Development Office at Johns Hopkins Carey Business School, said in a recent Forté webinar.

If you're applying to business schools right now, you may be wondering, "Would I be able to attend classes on campus?" While in-person classes will continue to be offered at most business schools, they aren't your only option. As technology improves, so do the quality of online courses. Many business schools rushed to convert to e-learning this spring to limit the spread of the coronavirus, but the University of Illinois Gies College of Business switched to a fully online MBA program back in 2016.

Gies wanted to make the MBA program—and its top faculty—available to people anywhere in the world. W. Brooke Elliott, associate dean and EY Professor at Gies, said, "If you're a working professional, it's a lot to ask you to stop your career to move from wherever you live in the world, to Champaign-Urbana, to pursue an education." Gies College of Business worked with a team of academic leaders, instructional designers, and digital media specialists to design an online program that provides an affordable, accessible, high-quality education.

Build a Worldwide Network

One of the benefits of earning an MBA is the valuable connections you make along the way, and that is especially true with online MBAs. When Elliott asks students what they like about the program, they almost always mention the network they've been able to build. A live Zoom might have hundreds of students, but they break into small discussion groups so that people can really engage and get to know each other.

Elliott says, "I have an MBA, and sometimes in a residential MBA program, you'll be assigned a group and that group will carry with you throughout the semester. Given the size of the network, we believe one of the biggest advantages of our program is that students are exposed to as many individuals as possible from their network." Since students are connecting from around the world, and many of them are continuing their careers while they study, they bring unique local and regional insights to group discussions.

Study on a Flexible Schedule

Working professionals—especially working women—are often trying to balance multiple priorities. For Elliott, even the word "balance" is unrealistic. She prefers "triage," and said, "I have to triage my responsibilities, and this program allows female working professionals to do that, because it is fully online and we have weekly live sessions." At Gies, if an MBA student is busy with other obligations, they're not required to engage live. The class format is flexible, and all of the programs are archived.

Online MBA programs like the one at Gies may also help resolve gender equity issues. Elliott said, "Research shows that men are more confident than women, so if you're sitting in a highly competitive MBA classroom, and someone speaks up, it's usually the male." When students are using Gies' platform, she said, "It gives everyone an opportunity to participate and contribute their ideas in a nonthreatening way."

Connect with Current Students

Have questions about the MBA experience and what it's like right now? Talk to someone who's already living it. Mariska Morse, Forte's Vice President of Marketing & Operations, recently led a webinar for undergraduates in which she recommending reaching out to current MBA students and recent alumni. She said, "They'd probably love to talk to you about why they decided to get an MBA." Find out what inspired their MBA journey, and let their guidance help you discover your own path.

Forté is a non-profit organization working to change the balance of power in the workplace. Their alliance of 100,000+ women from diverse backgrounds, industries, and career stages help women achieve their MBAs and rock the business world in leadership roles.