What to Do if You Regret Your College Major
What to Do if You Regret Your College Major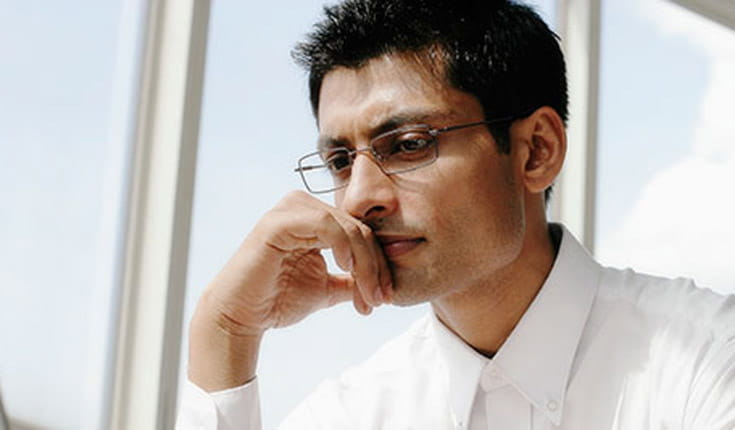 Do you regret your college major? Do you wish you'd studied something else, or somewhere else? So, it appears, do many undergraduate students.
More than half of Americans say they would change either their degree type, institution, or major if they were given the chance (51%), according to a Gallup survey.
Choosing your undergraduate college degree is an important decision that could impact the rest of your life—and yet you usually have to decide what undergraduate degree you want to pursue at just 18 years old.
It's understandable if you have regrets, but what can you do about it?
Why might you regret your college major?
Of the 51 percent of Americans who told Gallup they would change their college degree if given the chance, 36 percent said the thing they most wanted to change was their field of study.
The course you choose when applying for college is likely to dictate the field you end up working in and the salary you end up earning. This is probably why STEM students are least likely to regret their degree, as their earnings are the joint highest of all college graduates at US$65,000 per year, on average.
On the other hand, students studying humanities like theology have some of the lowest average salaries at US$43,000 per year.
The average student racks up US$132,860 of debt in their four years of college, so you can understand why some graduates might worry that their investment isn't paying off in salary gains—especially if it's a career path they're not especially interested in.
If you find yourself graduating with over US$100k of debt, and a salary which gives you no hope of paying it off, what can you do?
What are your options?
The good news is that there are a number of options for you to choose from if you regret your college major.
You could join the 180 million people studying Massive Open Online Courses (MOOC) on platforms like Udemy and Coursera, which offer over 16,300 courses to help diversify your skills.
A Harvard Business Review report found 26 percent of people had gotten a new job after studying on an online course, a number which has likely risen as MOOCs have grown in popularity.
Udemy even offers a course called 'How to get a new job in 30 days (or get a refund)', which more than 12,500 people have signed up to, some of whom have been able to secure roles at companies like IBM after completing the course.
Alternatively, you could intern with a company in the industry you want to join. If you currently have a job but wish you could be doing something different, applying to internships and entry level opportunities could be a way of getting experience and a foot in the door.
Both of those options have their drawbacks. If you intern in another industry you will be starting at the bottom with the salary to match. MOOCs can also lack the credibility and recognition of qualifications from established institutions, and some have questioned if they are worth the effort.
Why business school?
Enrolling in a graduate business school program, however, whether that be a pre-experience business master's or an MBA, can help you diversify your skills, make you more employable, and offer a whole variety of career opportunities.
There are more than 7,600 business school programs in Program Finder, meaning there are plenty of options to choose from if you are thinking about applying.
A Master in Management program, or a Master in Finance, offers the chance to get an understanding of the business world, and a degree from a world-renowned institution, with little or no prior experience.
MBA programs usually require you to have two-to-three years of work experience, but there are some which only require you to complete some foundational modules before joining the course if you have no prior work experience.
Most business schools also offer a choice of different specializations and tracks to cater to students' interests. Those interested in healthcare can study health services administration, while those interested in luxury brands can study luxury brand management—and there are many more specializations on offer.
The skills you can learn at business school are also some of the most sought after by employers, making it easier to pivot careers. Eighty-nine percent of students enrolled in the Financial Times top 100 MBA programs in 2020 were employed within three months of graduation.
BI Norwegian Business School graduate Amanda Yang is a prime example. She studied literature at undergraduate level but secured an internship with a consulting firm after a Master in Business Analytics degree.
MBA students at Warwick Business School, meanwhile, come from a variety of non-business backgrounds including journalism, hospitality, and nonprofits.
Getting a return on your investment
According to the Business Because Cost of MBA Report, the average total cost of studying one of the world's top-ranked full-time MBA programs is US$168,000. But the demand for the skills a program will teach you means students often see significant salary increases after graduation.
Master in Finance students at MIT Sloan School of Management see their salaries rise by 46 percent after graduation. And for MBA programs, the gains can be even greater. In 2020, US MBA graduates saw their salaries rise by as much as 159 percent, according to Financial Times data.
Business school presents an option which can allow you to pivot in your career without sacrificing your salary. And the rewards go further than salary alone.
Students have the chance to go globetrotting as most schools offer trips abroad or exchange programs in other countries through partnerships with other schools. A place in a business school program can also give you exposure to influential industry leaders and CEOs during networking events and guest lectures, allowing you to grow your connections.