Coronavirus Reading List | 8 Books for MBA Applicants
Coronavirus Self-Isolation Reading List | 8 Books For MBA Applicants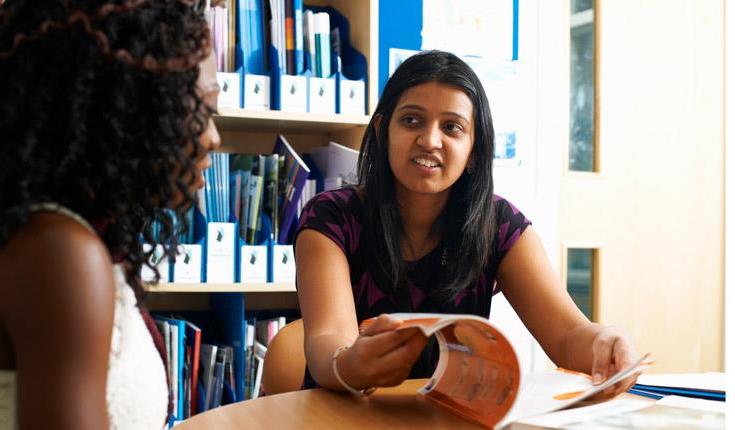 Self-isolation can be a boring and lonely experience.
For many, it's a time that feels like it should be spent outside. For some of you, it's peak application season. You'll be putting the finishing touches to your MBA application. So why not make the most of this time being stuck at home avoiding coronavirus?
With the help of faculty from top business schools around the world, we've put together a definitive self-isolation reading list to help you pass the hours and strengthen your MBA application when the time comes.
Here's eight books you should be reading right now:
Coronavirus Self-Isolation Reading List
1. Deep Medicine: How Artificial Intelligence Can Make Healthcare Human Again by Eric Topol
Recommended by Sir Andrew Likierman, former dean of London Business School
Eric Topol, an American cardiologist, looks into the inefficiencies of the healthcare system in the US, which now constitutes about 20% of the country's gross domestic product. The solution? Automating and improving more tasks using AI, to ensure that doctors can spend time focusing on the human part of the job that differentiates them.
What Andrew says— "It's a fantastic insight into the impact of AI. Yes, this is applied to medicine not business, but it takes us through what humans can do better, what machines can do better and how the two will coexist. This makes it real for other fields as well."
2. Good Economics for Hard Times: Better Answers to Our Biggest Problems by Abhijit Banerjee and Esther Duflo
Recommended by Professor Hans Genberg, professor of finance at Asia School of Business
Winners of 2019's Nobel Prize for Economics, Banerjee and Duflo present revolutionary ideas about how too often our economic decisions are blinded by ideology rather than pragmatism or compassion.
What Hans says—"Banerjee and Duflo have shown brilliantly how the best recent research in economics can be used to tackle the most pressing social issues: unequal economic growth, climate change, lack of trust in public action."
3. Risk: The Science and Politics of Fear by Dan Gardner
Recommended by Karin Kollenz-Quetard, professor of strategy at EDHEC Business School
We are the safest humans that have ever lived, Dan Gardner tells us. And yet the media portrays quite a different story—that we are under constant threat of terrorism, financial collapse, and, yes, pandemics. So why are we sold this belief?
What Karin says—"Risk: The Science of Politics and Fear is a grand classic, 100 percent relevant during the COVID-19 crisis. This is a fascinating insight into the peculiar and devastating nature of human fear."
4. Ender's Game by Orson Scott Card
Recommended by Doug Villhard, academic director of entrepreneurship at Olin Business School at Washington University of St Louis
Ender's Game is considered a science-fiction classic, written in 1985, about a dystopian future where children are trained from a young age in tactical strategy games in preparation for the event of an alien invasion.
What Doug says—"Yes, this book was intended as a science fiction book for teens. But it is an even more fascinating read as an adult and especially one interested in business strategy. Time and time again the protagonist (Ender) is put in seemingly unwinnable situations (by competitors and the larger market forces) yet by simply using thoughtful strategy he finds a way to win.
This book teaches you what it takes to be an entrepreneur/innovator and to be a great leader. And the best part of all, if you love the book, is reading the sequel "Ender's Shadow". It is the same exact story told all over again—except from the perspective of a different character in the story. Genius. Two ways to drive home the same message that a strong strategy can trump all else."
5. Bourgeois Equality by Deirdre McCloskey
Recommended by Frank Cespedes, senior lecturer at Harvard Business School
Bourgeois Equality is the third part of a trilogy written by McCloskey, a professor of economics at the University of Illinois at Chicago.
What Frank says—"McCloskey is an economic historian who develops a fervent defense of classical free-market liberalism, its values of liberty and dignity for commoners, and how those values have increased human opportunity, personal rights, and global well-being over the past 200 years.
"Her story focuses on the role of "ideas of betterment" and attitudes toward others' success, and the perennial fragility of how those ideas and behaviors "are sustained in social ethics—a continually renegotiated dance."
"I find that the publisher's blurb is accurate: "a fact in every sentence, an idea on every page" and in prose that is witty, lucid, acerbic but respectful—a combination of Dickens and the best-read CFO you've ever met."
6. Thinking Fast and Slow by Daniel Kahneman
Recommended by many, including Fabian Bernhard, professor of organizational behaviour and family business at EDHEC Business School
Kahneman's Thinking Fast and Slow, despite only being published in 2011, has come to be considered one of the most influential books on behaviour, expanding on prospect theory that he developed with his late colleague Amos Tversky.
The central belief is that humans have two systems of thinking—system one, which is fast, instinctive, and emotional; and system two, which is slow, deliberative, and more logical.
What Fabian says—"This is a book about how we sometimes believe that we are rational in our decision making, but behave so irrationally."
7. What I Didn't Learn In Business School: How Strategy Works In The Real World by Jay Barney & Trish Gorman
Recommended by John Colley, professor of practice at Warwick Business School
Barney, an academic strategist, and Gorman, a former McKinsey consultant, bring you a business novel that's a clever analysis of some of the human skills that get forgotten on a highly academic curriculum at business school.
What John says—"This tale follows a new MBA starting work at a major consultancy, who as part of their first project attempts to use the various strategy frameworks they've been taught. However they find that organisational politics are just as important as strategic analysis."
8. Brand Activism: From Purpose to Action by Christian Sarkar and Philip Kotler
Recommended by Willem Smit, assistant professor of marketing at Asia School of Business
What Willem says—"Many people who share advice on crisis management echo Winston Churchill's words: "Never waste a good crisis."
"With the idea in mind to never miss out on the opportunity offered by rethinking what we as brand owners should do in the long-term post-COVID, I recommend "Brand Activism."
In this book, the authors Kotler and Sarkar convincingly argue about the reasons why value-driven marketing requires taking the right actions too. People expect brands to help solve the World's problems. It is a timely, progressive and ground-breaking book that makes the marketer long-term on a how-to brand activism framework and helps them guide them to make a bigger difference with their brands."
---
This article was originally published on BusinessBecause.

Whether you're considering an MBA, EMBA, or Master's program, read more content like this and get practical resources to help your business school application on BusinessBecause.