Working for the "World's Largest Startup"
Working for the "World's Largest Startup"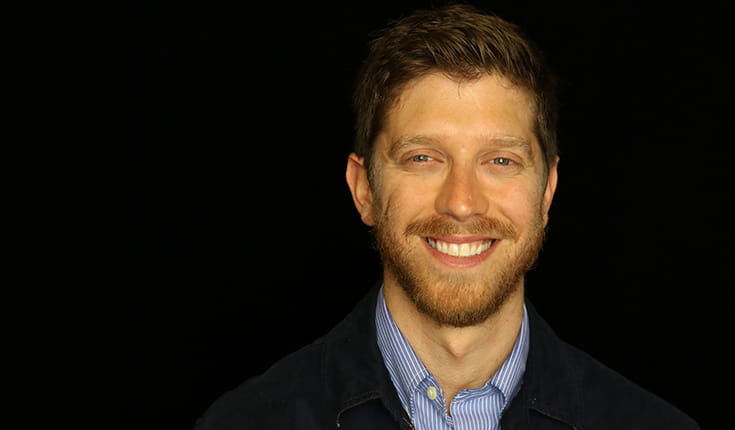 "As a software engineer, I was always inspired to create and improve products that affect people's lives."
General information:
Name: Adam Gavish
Home Country:

Israel

Current Job Location:

Seattle, WA

Job Function:

Senior Product Manager - Technical

Industry of Work:

Technology

Name of Company:

Amazon

Hobbies:

Running, CrossFit, Hiking

Degrees:

Master of Business Administration

from

Cornell Tech

Bachelor of Science, Computer Science, The Academic College of Tel-Aviv Yaffo, Israel
What did you do between undergrad (e.g. bachelor's) and Master/MBA?
I worked for over three years as a Software Engineer for two startups and co-founded my own startup in between.
Why did you decide to pursue a master's/MBA degree? What was the "light bulb" moment you knew business school was in your future?
While working with my first startup, I made some mistakes and realized I was lacking essential business knowledge. An MBA was the ideal solution for me. Not only for the education but for the opportunity to live and study abroad.
Please describe your current job and the skills you need.
I am a Senior Product Manager - Technical at Amazon Consumer Payments. As a product manager, I need to identify customer pain points, prioritize the problems in order of importance, and provide clarity to the engineering and design teams so that we can all join forces and define the right solution for the customer. Critical thinking, analytical skills, clarity of thought, and communication skills are all used on a daily basis.
What did you learn or gain from business school that has allowed you to get where you are today (skills, internships, network, etc.)?
I learned three main lessons in business school. First, I learned that exposing your vulnerabilities to others helps you identify your shortcomings and drive growth over time. Second, business school allows you to emphasize your strengths and improve your weaknesses, at the same time. I've used the time at business school to improve my public speaking, writing, and critical thinking capabilities. Third, business school helped me to triple and diversify my network of connections worldwide.
What was your inspiration for pursuing your current job/career – why did you get into this particular line of work?
As a software engineer, I was always inspired to create and improve products that affect people's lives. Shifting to product management felt natural to me as I was always passionate about creating things. Business school helped me gain more knowledge that validated my passion.
What's your greatest takeaway from business school?
Cornell Tech is all about learning by doing and I truly believe in this approach.
Is the job/industry how you expected it to be? If not, what's the biggest difference?
Amazon is my first corporate job and it is nothing like I imagined. The pace at Amazon is fast as the company continues to innovate on behalf of customers. It feels like working in the world's largest startup.
Please describe any internships or other professional experiences you had while in business school and what you learned.
As part of the Cornell Tech curriculum, we formed a group of four MBA/M.Eng students and collaborated with Medium.com on how to help users turn ideas into words. We conducted customer research, validated our hypothesis, developed a prototype, and presented our findings to Medium.com leadership. I've learned from this experience that sometimes in order to improve your business you need to get out of the building and talk with your customers.
If applicable, what concerns did you have about going to business school and how did you overcome them?
A big concern of mine was about obtaining a work authorization visa in the United States. So, I researched and targeted large tech companies who were known for sponsoring H-1B visas followed by a green card.
Did you take the GMAT™ exam and if yes, when do you think is the best time to take the GMAT?
I don't think there is a best time to take the GMAT. It will always be a challenging exam and most people will have limited time to prepare. The most important thing is to decide you are committed to the exam no matter what. From there, it is about how much time you are willing to invest. I also think that in order to get the most from your MBA, it is best to work several years prior to getting an MBA. This way, you can reflect on your career during the MBA and improve on your weaknesses accordingly
What are some things you wish you had known when first starting to think about business school and a career in business.
Nothing. There is always something else you can check before starting business school – it can turn into an endless research for some people. I'm happy I was decisive in regard to the MBA.
Where do you see your career taking you 10 years from now?
I hope it's going to be me controlling my career instead of my career controlling me. I hope to lead a group of smart people to solve an interesting challenge.