Seizing the MBA Opportunity: A Journey to Leadership
Seizing the MBA Opportunity: A Journey to Leadership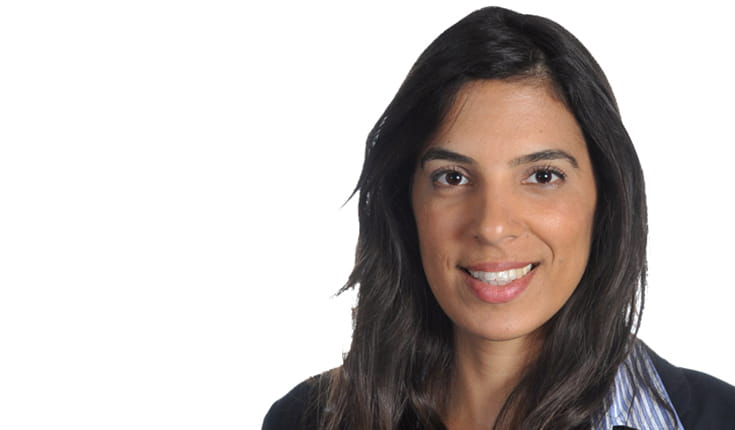 "I believe the most important lesson was the confirmation that I am capable of succeeding in any role I aspire to."
General information:
Name: Hila Shabtai
Home Country: Israel
Current Job Location: Israel
Job Function: Global Marketing Director
Industry of Work: MedTech
Name of Company: Lumenis
Hobbies:

Outdoor activities and hiking, traveling, modern art and wine

Degrees:

MBA from INSEAD in France and Singapore

BA, Economics and Accounting from Tel Aviv University, Israel
What did you do between undergrad (e.g. bachelor's) and Master/MBA?
I started my professional career in corporate finance at Procter&Gamble. Later, I spent three years at KPMG Advisory in M&A and Valuations roles. My last role before my MBA at INSEAD was at a top-tier venture capital firm as a Portfolio Manager.
Why did you decide to pursue a master's/MBA degree? What was the "light bulb" moment you knew business school was in your future?
After spending over six years in different business environments – corporate finance, M&A advisory and venture capital – I wanted to expand my knowledge beyond the finance function and pursue a more operational role. In addition, I had a growing interest in international businesses and a quality international business school seemed like a natural next step.
I remember a special conversation with my previous boss, the Co-Founder of the venture capital firm I worked for. He said to me: "As a young professional, you should be with a 'real' company – understand their products, learn from the ground up, be involved in decision making, and challenge traditional thinking…. Later, when you are more experienced and professionally mature, and have accumulated some capital, become an investor – like me." I really appreciated his genuine advice and I've carried it with me ever since.
Please describe your current job and the skills you need.
My MBA at INSEAD was a trigger to shift my career towards more general management roles. I am now a Global Marketing Director at the world's largest surgical laser company, one of three directors who lead global marketing and business development for the surgical business unit.
Making decisions daily, I must be able to see the big picture from "50,000 feet" and identify strategic areas of opportunity. I also need to be at the "50 foot level" where I can run and shape the daily tactical execution of my business unit.
What did you learn or gain from business school that has allowed you to get where you are today (skills, internships, network, etc.)?
At INSEAD, we learned and were exposed to an incredibly broad knowledge base including professors and executives. We were challenged and stretched to develop skills and capabilities way beyond my original comfort zone.
Reflecting on my MBA, I believe the most important lesson was the confirmation that I am capable of succeeding in any role I aspire to, and that I will learn to do it well no matter my starting point. It's the confidence to develop and apply my skills to any industry or function, in any location – to learn it fast and do it well.
What was your inspiration for pursuing your current job/career – why did you get into this particular line of work?
After my MBA, I felt ready to take the next leap. I aspire to run a company one day and realized I need to equip my professional "toolbox" with other business capabilities, such as marketing, operations, sales, etc. Lumenis is allowing me to do all that – I learn a lot and am developing my skills and facing new and exciting challenges every day.
What's your greatest takeaway from business school?
Don't worry if you don't know what you want to do after business school – it is perfectly fine. Seize the MBA opportunity to be open to new challenges and explorations. Try as many different things as you can and chart your own, unique path.
Is the job/industry how you expected it to be? If not, what's the biggest difference?
My job is exactly what I wanted to do, just 10 times bigger. It is a journey full of challenges and rewards, but above all, it comes with a deep sense of purpose derived from impacting people's lives with our products.
If applicable, what concerns did you have about going to business school and how did you overcome them?
As a finance woman, I immediately started calculating my return on investment to justify the big financial commitment. I quickly realized I couldn't measure the gains of the MBA solely in financial terms. It is a lifelong journey that will continue to evolve and for which the return is enormous.
Did you take the GMAT™ exam and if yes, when do you think is the best time to take the GMAT?
I took the GMAT exam just prior to my application submission to INSEAD; five weeks before the submission deadline! If you have time, I recommend taking the GMAT exam earlier, to allow more time for essay writing, which is a key opportunity to communicate your own unique story.
Where do you see your career taking you 10 years from now?
When I reflect on my ambitions and values, and how to integrate them from a business perspective, I realize that leading people is what I enjoy the most. I believe that in any business environment people are key and if you take care of your people, the business will most likely take care of you. I hope to be Chief Executive where I can have a great impact on businesses that touch and improve people's lives.