Business School Gives You the Ingredients for Success
Business School Gives You the Ingredients for Success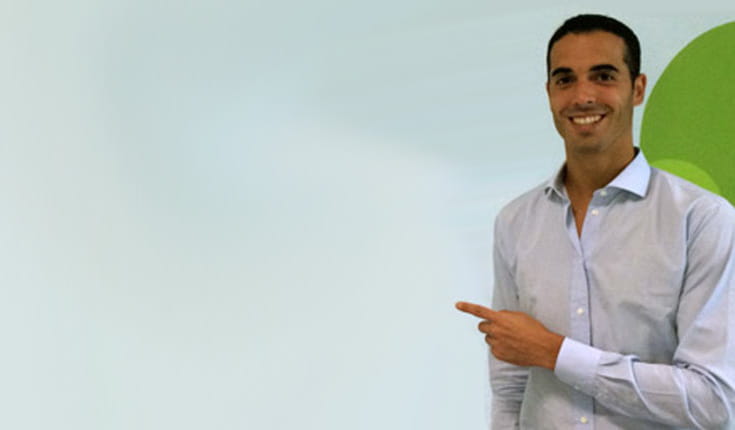 "Being in a competitive, but very professional environment can help you achieve higher results in the long run."
General information:
Name: Riccardo Ocleppo
Home Country: Italy
Current Job Location: Torino, Italy
Job Function: CEO, Founder
Industry of Work: IT - Social Education Community Website
Name of Company: Docsity.com
Degrees:

BSc in Electronics Engineering from Politecnico di Torino
MSc from Alta Scuola Politecnica (ASP)
Master in Management from London Business School
Value Creation for Owners and Directors Programme from INSEAD
What did you do between undergrad (e.g. Bachelor) and Master/MBA?
Between the MSc at Politecnico di Torino and the MSc at London Business School I worked for 1 year for a well-known Italian ERP software manufacturer. I was in charge of the development of a software to be sold to Italian business consultants.
Why did you decide to pursue a Master/MBA degree? What was the "light bulb" moment you knew business school was in your future?
I pursued the MSc at LBS because I wanted to complete my academic background with managerial/economics studies. I come from an entrepreneurial family and I felt that to become an entrepreneur myself I needed more managerial skills. When I entered LBS I was already working on what is now my full-time occupation (Docsity.com, see below) even though I had no idea whether it was going to be a hobby or a real job. Though, in my unconscious, I still felt I needed a certain preparation to face future challenges of my career.
Please describe your current job and the skills you need.
When I was at Business School I launched Docsity.com an online community that empowers educators to share their knowledge and help students to succeed in their studies. Today, Docsity is one of the biggest student communities worldwide, with 2,700,000 registered users (growing at an incredible rate) and several millions of study content shared in 8 languages.
What did you learn or gain from business school that has allowed you to get where you are today (skills, internships, network, etc.)?
LBS helped me develop a wider strategic perspective and a clearer understanding of the dynamics of marketing and accounting. Insead, on the other hand, made me even more conscious about how to grow businesses in this globalized world. In the end, though, it is just by doing things (and by making mistakes) that you really learn how to do business. Business Schools give you the ingredients to be successful, but not the recipe!
What was your inspiration for pursuing your current job/career—why did you get into this particular line of work?
I guess being an entrepreneur has always been my dream: I come from an entrepreneurial family and my parents have always been very supportive. I love being totally responsible for the results I get and not depending on others. Being an entrepreneur allows you to do what you like and be highly involved and motivated. This is why I created my own business rather than working for others!
Your greatest takeaway from business school?
The main benefit is getting an international perspective of the business world. And being in a competitive, but very professional, environment can help you achieve higher results in the long run. A higher salary is also a good thing … :)
Describe any internships or other professional experiences you had while in business school and what you learned.
While in London I participated in many events related to my favorite theme: entrepreneurship. The vibrant London community is a big added value in this sense. With LBS we also visited a variety of companies of the London ecosystem.
Did you take the GMAT™ exam and if yes, when do you think is the best time to take the exam?
I took it after the MSc at Politecnico di Torino, when I realized I wanted to apply to LBS. I think the best time to take the GMAT is when you have a bit of work experience, but not too far away from when you ended your previous studies.
Things you wish you had known when first starting to think about business school and a career in business.
People are the single most valuable thing, both in School and in business. Take time to set good and productive friendships/business relationships as they can turn out to be your greatest asset throughout your career path!