How Coronavirus is Affecting MBA Students
How Coronavirus is Affecting MBA Students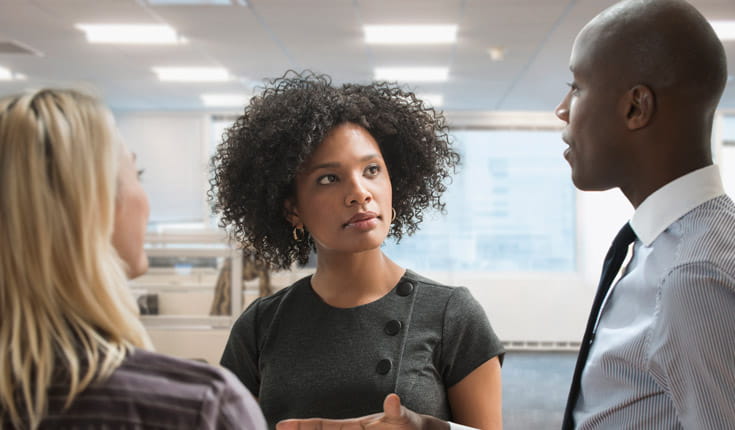 Margherita Nostro was only supposed to be home in Italy for Chinese New Year, but after the coronavirus (or Covid-19) outbreak hit and business schools in China closed, her plans to fly back to Shanghai were scuppered.
The current MBA student at the China Europe International Business School (CEIBS) has been in Italy—the worst hit country in Europe—since January 21st. Then, the virus was restricted to China, and quarantine and mask wearing had not yet become the norm.
CEIBS got in touch with its students at the end of January, when the situation was beginning to get out of hand. They were told to postpone their travel back to Shanghai and to await further news.
It was then that the virus began to take hold outside China. There was not much Margherita could do, apart from stay put. CEIBS contacted students and informed them all classes would be delivered online from the start of February, using Zoom technology.
Taking the MBA Online
Margherita explains that she first took some trial classes online, and when her and her classmates didn't encounter any technological issues, the new online MBA timetable was confirmed.
It's one of the ways business schools are being impacted by coronavirus and having to adapt to ensure students don't miss out on their MBA education. They log in to Zoom, and all classes are streamed live.
Margherita says it's made her think a lot about her future career, and how many meetings can be shifted online. Technological innovation has meant virtual meetings can be run as smoothly as if you were meeting face-to-face.
But one thing she credits to the smoothness of the transition is the relationships she has built with her MBA peers on campus since the start of the degree.
"We have built something between us and now when we interact online it's good because we already have established personal relationships," she explains.
She thinks that you would miss out on building those relationships on a wholly online MBA. At the moment she says she's experienced a good balance between on campus and virtual learning—it's taught her the importance of building relationships face-to-face.
What is the situation like in Venice?
Margherita lives 30km outside of the center of Venice. She isn't in one of the designated red zones, but with the whole of the country in effective lock down, she says she is resigned to her apartment and the surrounding area.
Most commercial activities have been stopped, though supermarkets and pharmacies remain open. Gyms and swimming pools have been closed too, and Margherita says she is kept busy by CEIBS' efforts to keep classes running.Her advice to other MBAs in a similar situation is to remain positive and collaborate.
"This is the most important thing," she says. "We're here to work together and collaborate. Everyone is doing his or her best, not only students but all the admin staff and all the professors.
"I think we should act as a collective team, a community, and this should be the rule for all the other business schools and institutions around the world."
How are other business schools coping?
Schools in Europe have been impacted in the same way—students from MIP Politecnico di Milano have been forced to stay at home. Activities planned for face-to-face interaction have also been moved online.
It's a good test of business schools' ability to adapt to the demands of the digital age. A refined online system for delivery of the MBA is a must for any business school taking themselves seriously in 2020.
But the hope is that the impact of coronavirus will subside in the coming months. As good as it is to be able to deliver courses online in the interim, students who've paid for the full-time course experience want to get back to campus.
They want to take advantage of networking opportunities, international trips, and consulting projects abroad—all of which have been restricted since the virus outbreak.
On the flipside, in the coming application cycle, online programs may benefit from an increase in applications, as students seek safety alongside other advantages of online learning like flexibility and cost the programs offer.
---
This article was originally published on BusinessBecause.

Whether you're considering an MBA, EMBA, or Master's program, read more content like this and get practical resources to help your business school application on BusinessBecause.