On Getting the Biggest Return on Your MBA Investment
On Getting the Biggest Return on Your MBA Investment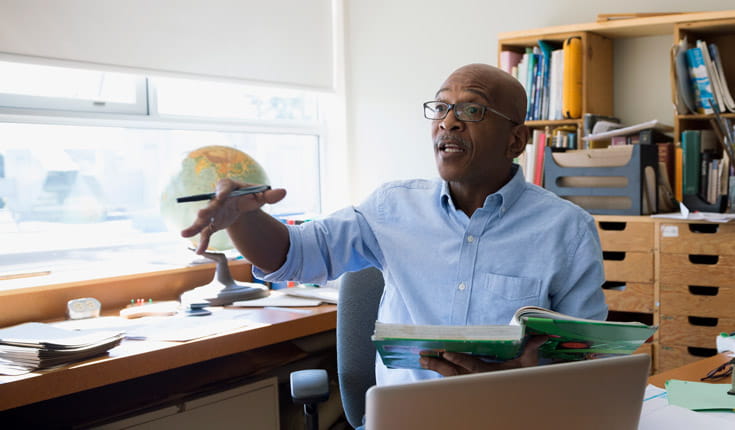 Find out how to get the most out of your b-school investment.
Michael Tarantino is director of Recruiting & Admissions, Lehigh University, College of Business & Economics
Return on investment (ROI) is one of the biggest concerns among prospective graduate business students. Taking the leap to attend graduate school involves a lot of opportunity cost: time away from family, work/life balance adjustments, and most of all, money. Not every program is a perfect fit for every student and even if a program is ranked #1 in the country, it might not be remain #1 when aligning itself with your goals.
So how can you truly be sure that you are making the right investment in your future? Earning an MBA degree is not always a guaranteed promotion or rise in compensation, so candidates need to carefully weigh their options. Consider the following:
Career path. The first thing candidates should consider is whether or not they intend to stay within their company or if they are attempting to transition to new industries or opportunities. Candidates who are looking to transition to a new job function, company or industry should be weighing their program options more carefully to help set them up for success after graduation. These candidates should look into full-time programs with the ability to intern that also include concentrations within their desired industry or job function. This would allow candidates to fully immerse themselves in the desired job field and have access to more networking opportunities within their new industry.
Networking. Speaking of networking, it is important to select a program that has strong ties to companies, alumni or the industry in which you work in (or plan to work in). It has been said that many times you are pursuing an MBA not only for the business knowledge, but the access to networks and for a lot of people this theory becomes fact. Luckily in today's environment, creating a network is not as difficult as it once was. Browsing the program's website, a quick email to the career center on campus or a simple LinkedIn search could assist in providing the network you desire.
Finances. Finally, one of the simplest ways to manage the return on your investment is to control just how much is coming out of your pockets. Each program comes with a different tuition cost, different availability of scholarship funds and different timelines. All three of these factors should come into play when deciding between your final few programs. You shouldn't necessarily settle for a program because it is cheaper, but sometimes the difference between your #1 and #2 program could have a monetary gap worth thousands. Luckily for us here at Lehigh University, we have a highly ranked program that includes full-time, part-time and online students in one classroom. Our program has been recognized as one of the most selective and affordable MBA programs in the country and with a smaller initial investment, you can see a fantastic return.