MBA of Impact Spotlight: Meet Piersten Gaines
MBA of Impact Spotlight: Meet Piersten Gaines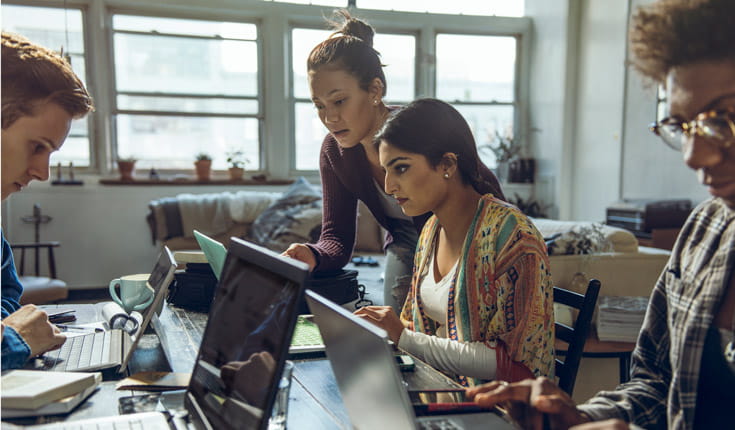 In this Spotlight series, GMAC showcases successful MBA alumni of color who agreed to share their personal journeys to earning their degrees and achieving career success. As each path towards an MBA is different, each graduate's story is also unique in how they have leveraged their MBA experience. We hope these professionals of color inspire you to think about how to master your unique career path and journey.
"I wanted to fully submerge myself in the world of business so that I could not only have the skill set, but also the network and the resources to be a successful business leader".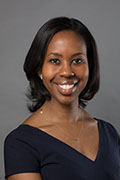 Name: Piersten Gaines
MBA Program: Harvard Business School
Graduation Year: 2018
Undergraduate Alma Mater: Columbia University in the City of New York
Undergraduate Major: Political Science

Why Business School?
I went into undergrad 100% sure that I would go to Law School immediately post-graduation. Yes – my 18-year-old, know-it-all self, had my lifetime career plans set before I even stepped foot on my college campus. Because of that, I majored in political science, and didn't end up taking any business or quantitative courses (In hindsight – this was not the best idea). Randomly, I ended up getting an internship during my junior year at TIME Magazine that I absolutely loved. I then decided to explore more career opportunities through internships, including roles at Calvin Klein and Prada. Post-graduation, I landed in the corporate world instead of in the legal world. Specifically, I got a job in the fashion retail industry. While I was enjoying a successful career, I knew that if I wanted to someday run a fashion company or if I wanted to have the option to someday run my own company, I would need to have hard business skills, and a true understanding of how the financials of a company worked. From my few years working in corporate, I knew that taking a few finance classes here and there wasn't going to give me what I needed. I wanted to fully submerge myself in the world of business so that I could not only have the skill set, but also the network and the resources to be a successful business leader.
What was the biggest challenge you had to overcome?
Some of the business schools have essay questions that force applicants to do some serious introspection. Having a real understanding of myself, my story and my personal and career goals was important to completing those essays. However, it was not always easy! I spoke with my family, friends, former coaches and pretty much everyone who really knows me, to learn about myself so that I could really convey to the admissions reps (through an essay) why I belonged at their school.

What's the most rewarding/exciting part of your b-school journey (in-school or post grad)?
Being in such a diverse environment is truly special! Participating in case discussions about business with students from all over the world, hailing from literally every single industry is exciting. It forces you to learn about others – where they come from, the industries that they worked in and their beliefs. B-School also forces you to learn about yourself and how you fit into the world.

What advice would you give other people of color who are interested in an MBA?
Begin studying for the GMAT now! The longer it's been since you've been out of school, the harder it will be to get back in the studying groove. Believe me! Unless you're a robot, you'll need to get back into the studying groove. If I could do it all over again, I would begin studying for the GMAT right after I graduated from undergrad, then take the GMAT a few months later. The GMAT score is good for up to five years!
---
This is your time. This is your future. Are you ready for success? Start your journey here.