MBA of Impact Spotlight: Meet Nicole Kankam
MBA of Impact Spotlight: Meet Nicole Kankam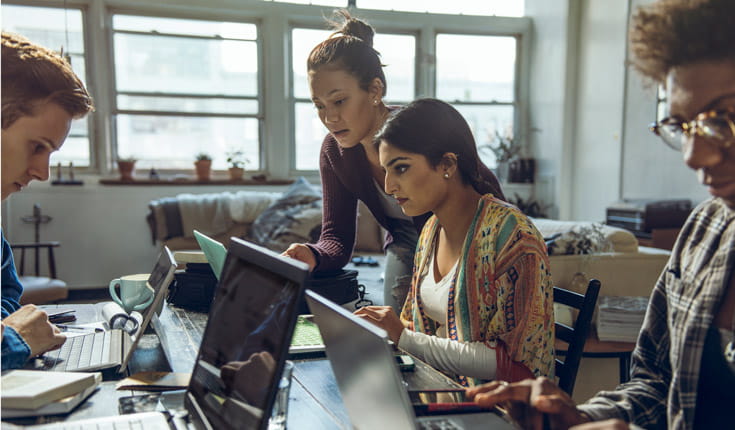 In this Spotlight series, GMAC showcases successful MBA alumni of color who agreed to share their personal journeys to earning their degrees and achieving career success. As each path towards an MBA is different, each graduate's story is also unique in how they have leveraged their MBA experience. We hope these professionals of color inspire you to think about how to master your unique career path and journey.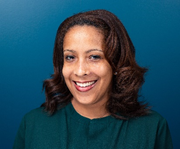 Name: Nicole Kankam
MBA Program: New York University – Stern School of Business
MBA Graduation Year: 2005
Undergraduate Alma Mater: DePaul University
Undergraduate Major: Music Business
Current Role: Managing Director, Marketing – United States Tennis Association
Nicole Kankam is a Managing Director for the United States Tennis Association (USTA), working out of the organization's national headquarters in White Plains, N.Y.
In her rich history with USTA, beginning in 2005, she oversees all professional tennis marketing in North America as well as marketing for the USTA Foundation.
Prior to joining the USTA, Kankam served as the Senior Director for consumer marketing at World Wrestling Entertainment, Inc. (WWE), and held positions with other notable brands, including MTV, Virgin Mobile, and Atlantic Records in a career that has spanned over 20 years in the sports and entertainment industry.
A native of Akron, Ohio, Kankam graduated with honors from DePaul University, where she earned a Bachelor of Music in music business, and she subsequently earned her MBA from the New York University's Stern School of Business.
---
What was your career before business school?
I started my career in the music industry working at MTV Networks and Atlantic Records
Who and/or what had the biggest influence on your decision to pursue an MBA?
The music industry was going through a host of changes at that time with the advent of companies like Napster and the shift in music consumption to online downloading. I felt that the MBA would give me a solid transition to other industries and help me expand my professional network. But I also have parents that believe in education and figured that I would pursue advanced degrees to follow in their footsteps.
How did you figure out where to start?
Because I knew I wanted to get my MBA at some point, I began studying for the GMAT early in my professional career to give me some optionality in the application process and so that when I decided to apply, I could focus solely on the application.
Many prospective students believe you must major in business in undergrad to be eligible for graduate business programs. How did an undergraduate major in music business help or hinder you during the MBA admissions process?
My major in music business included some coursework in business that allowed me to speak to my ability to easily transition into an MBA program. But I also utilized my music background to craft a compelling narrative as to how I could bring a unique perspective to an MBA program. In addition, throughout the application, I detailed my proposed career path and how the MBA would be an integral part in helping me achieve my career goals, which is important no matter what your major is.
Assuming there weren't many classmates who looked like you, how did you "make yourself at home" during B-school?
While there weren't people with my specific background, the beauty of business school is that you get to meet people from all different types of backgrounds and we're all hoping to learn from each other's unique experiences. My unique experience is just as valid as the next person's, so I think you have to remind yourself of that while you're there. That being said, there were a number of affinity groups at Stern both social and professional that helped me connect with like-minded people that gave me a level of comfort, like Stern Women in Business, Association for Hispanic and Black Business Students, and the Sports, Media and Entertainment Association.
What was your biggest challenge you had to overcome (during b-school or after)?
Before coming back to the USTA in this position as Managing Director, I had to fight hard for this title and position. I was asked to come back but they didn't want to give me the title of Managing Director and wanted to return at a similar level from when I left with the hope that I would get the title further down the road. I declined the offer with the lower title, having confidence in myself that I deserved better. Ultimately they came back with a better offer and the title I requested. The lesson I learned was to know your worth, not to be afraid to ask more, and to be comfortable walking away if you don't get what you want.
When people think of business, they often think about Wall Street and finance. How did you navigate your way to and through a career in the entertainment industry?
It's true for most industries, but developing a broad and varied network has been key in helping me navigate through my career. Having mentors that can give advice because they are further along is just as invaluable as having friends/colleagues at similar stages to bounce ideas on how to deal with different professional situations. And having a network that is not limited to sports and entertainment allows me to develop a broad perspective that leverages learnings from a variety of industries to help inform my career growth.
What's next for you?
I continue to look for new challenges in my current role, which I'm fortunate continue to be afforded me. In addition to overseeing the expansion of the US Open with the fan festival I mentioned, I recently assumed oversight of marketing the USTA Foundation which presents a host of new challenges I'm excited to manage. We're celebrating the 50th anniversary of the National Junior Tennis and Learning which is the network of tennis and education programs funded by the Foundation that helps underserved communities throughout the country. And helping others navigate this industry is also important so I can see more women and specifically more Women of Color is important for me that includes being active in WISE and continuing to be a champion for our Diversity and Inclusion internship program at the USTA.
This is your time. This is your future. Are you ready for success? Start your journey here.