MBA of Impact Spotlight: Meet MaryAnn Anugo
MBA of Impact Spotlight: Meet MaryAnn Anugo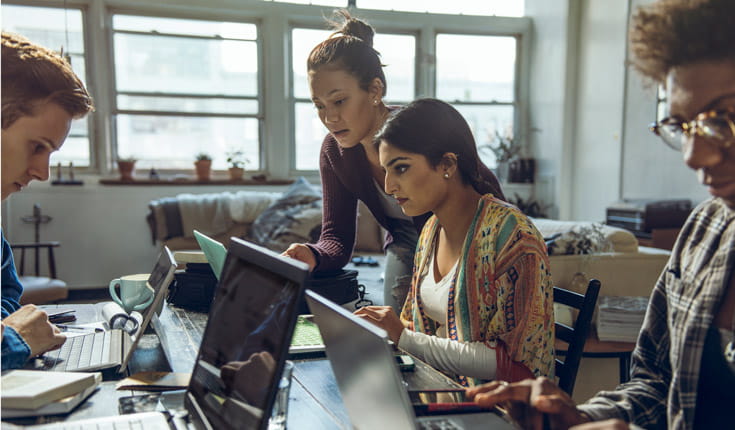 In this Spotlight series, GMAC showcases successful MBA alumni of color who agreed to share their personal journeys to earning their degrees and achieving career success. As each path towards an MBA is different, each graduate's story is also unique in how they have leveraged their MBA experience. We hope these professionals of color inspire you to think about how to master your unique career path and journey.
"I usually tell prospective students who are afraid of rejection, that they have nothing to lose, but can only gain from the process."

Name: MaryAnn Anugo
MBA Program: University of Pennsylvania – The Wharton School
Graduation Year: 2018
Undergraduate Alma Mater: Stony Brook University
Undergraduate Major: Double Major in Business Management and Humanities
Why Business School?
I wanted to make a transition from Wall Street to the technology industry. I couldn't see a future in the banking environment, and I wanted a lot more creativity and innovation in my job function. Business school was an ideal way to be exposed to the different job opportunities within the tech industry, as well as reposition my career trajectory. I spent my summer as a Product Marketing Manager at LinkedIn in San Francisco. Full-time, I will be joining the first cohort of associates in Activision Blizzard's MBA Leadership Rotational Program in Los Angeles, CA. My long-term aspiration is to ultimately be an entrepreneur within the tech and entertainment industry.
Once you decided on business school, how did you establish your approach?
I did a combination of online research, school visits and students/alumni interactions. I also applied to the Management Leadership for Tomorrow (MLT) MBA Prep program. My MLT cohort and coaches were instrumental in keeping me accountable to my MBA goals. There were moments where I found the application process overwhelming, and I needed these voices to egg me on, reminding me of where I needed to be.
What was the biggest challenge you had to overcome?
Being back in the classroom after seven years of working professionally. Picking an MBA program that allows you to bring your most authentic self to the classroom will positively impact this experience. It was easy for me to engage, knowing that my classmates and professors understood that we were all present to learn, and that various perspectives would only enrich our collective knowledge.
What's been the most rewarding/exciting part of your b-school journey?
The MBA network – a combination of high-caliber students, alumni base and faculty – and the shared experiences. I have greatly enjoyed the many opportunities to get to know my classmates and faculty, though immersion classes, clubs or school trips. I have also had the opportunity to grow as an individual, through these experiences.
What advice would you give other people of color who are interested in an MBA?
If you've decided that an MBA is for you, do your research and then shoot your shot! I usually tell prospective students who are afraid of rejection, that they have nothing to lose, but can only gain from the process. "No" is just a data point that tells you that you have tried something outside of your comfort zone. Wharton was a dream for me and overcoming the fear has taught me to always reach for what I want, while making the most of what I have.