MBA of Impact Spotlight: Meet Michelle Arencivia
MBA of Impact Spotlight: Meet Michelle Arencivia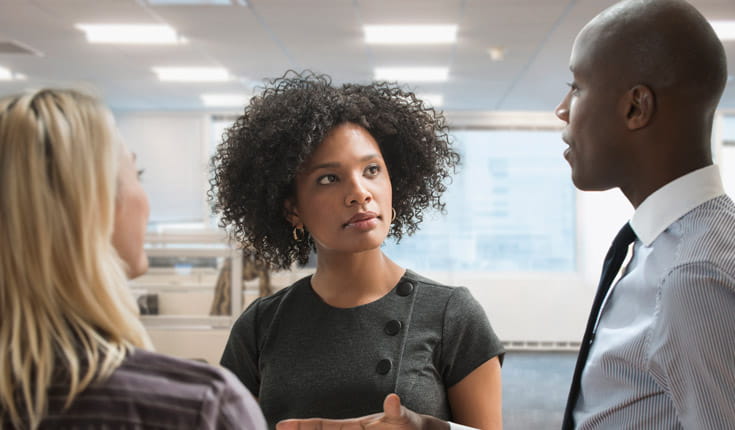 In this Spotlight series, GMAC showcases successful MBA alumni of color who agreed to share their personal journeys to earning their degrees and achieving career success. As each path towards an MBA is different, each graduate's story is also unique in how they have leveraged their MBA experience. We hope these professionals of color inspire you to think about how to master your unique career path and journey.
MBA of Impact Spotlight: Meet Michelle Arencivia
In an MBAs of Impact webinar, which featured a panel discussion among successful minority MBA graduates, panelists talked about their MBA experiences, how and why they chose a career in business, and how their graduate business degree shaped their careers and personal lives. We ran out of time before they could answer all questions from the audience so we asked the panelists to follow up afterward. Here's what they had to say.
---

General information:
Job Function: Board of Directors Member
Name of Company: Prospanica
Degrees:

BBA, International Business & Business Management (dual degree), Florida International University
MBA, International Management, Thunderbird School of Global Management
---
Q: Some of the mentors and coworkers I have talked to have this notion that after some point, the MBA is not necessarily financially "worth it" anymore. For example, if your current salary is over $100k, it probably won't be worth quitting your job to go to b-school full time and trying to land a job afterward that will pay around the same salary range. What are your thoughts/advice?
The MBA experience is a tool kit that you have with you for the rest of your life. If you look at it as a simple return on investment, perhaps for a six-figure earner – you'd not feel it was worth your while. However, few careers truly provide the gamut of content areas that the MBA brings to life: Corporate Social Responsibility, Strategy, Marketing, Finance, Supply Chain. You don't learn in a vacuum since you have incredibly talented classmates who have been in world class organizations leading those functions.
For a full-time program, it is only two years of your life. Some of the greatest learning experiences I had were study abroad portions where I lived in the Czech Republic for four months or South Africa for a month or China for a month. Those are impossible to replicate independently. You have a thought leader (world class faculty) as a facilitator, a community of bright folks (students) and opportunities set up to visit alumni in senior roles leading huge organizations. When I reflect back, I did not just acquire business acumen, I experienced a great deal of personal growth as a human.
Q: How did you research financial aid opportunities and can you recommend resources for those interested?
In retrospect, I should have done more of this. As a first generation American and first in my family to attend college, I didn't have many family resources or friends to ask about preparing financially. In the mid-2000s many student loan provider options dried up. Since serving on the board of Prospanica in different cities since 2002, I've learned about so many additional options. I would urge students to do the FAFSA early and reach out to the Financial Aid office at your school early on. I would recommend balancing the stress of borrowing and the reality of likely being in an academic program for the last time in your life (Opportunity cost!).
Q: Is the MBA worth it? What has been your experience of hearing opinions among peers/colleagues/in the workplace between those who have an MBA and those who don't?
Every role I've held since achieving my MBA required that level of education. I did get an immediate impact of doubling my salary after B-school. I've been surprised to encounter peers who held Master-level degrees and they decided to go back to get MBAs! They were already doing the same Director level job as I was but they wanted the credibility and broad perspectives granted by a B-school education. It is still the gold standard. I have seen it be a deciding factor in job promotions and folks coveting that credential above others. In short, the MBA was completely worth it from a pure financial perspective and then from an intrinsic human awareness view.
---
This is your time. This is your future. Are you ready for success? Start your journey here.