MBA of Impact Spotlight: Meet Khary Scott
MBA of Impact Spotlight: Meet Khary Scott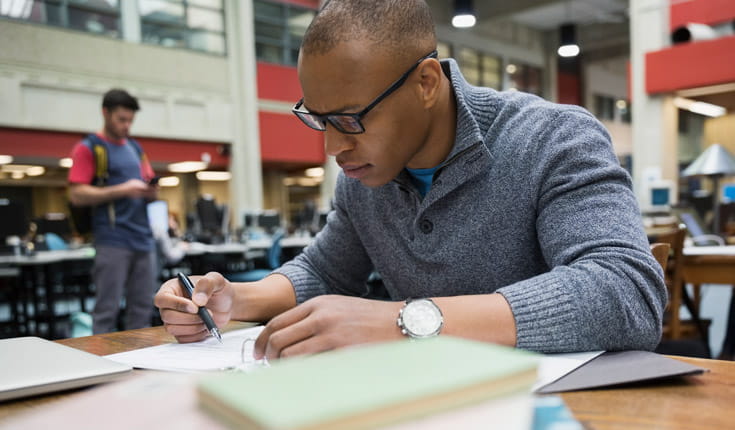 In this Spotlight series, GMAC showcases successful MBA alumni of color who agreed to share their personal journeys to earning their degrees and achieving career success. As each path towards an MBA is different, each graduate's story is also unique in how they have leveraged their MBA experience. We hope these professionals of color inspire you to think about how to master your unique career path and journey.
MBA of Impact Spotlight: Meet Khary Scott
In an MBAs of Impact webinar, which featured a panel discussion among successful minority MBA graduates, panelists talked about their MBA experiences, how and why they chose a career in business, and how their graduate business degree shaped their careers and personal lives. We ran out of time before they could answer all questions from the audience so we asked the panelists to follow up afterward. Here's what they had to say.
---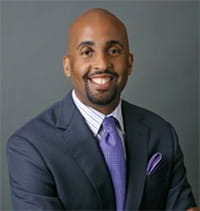 General information:
Job Function: Vice President
Industry of Work: Business Development
Name of Company: Capital One
Degrees:

BBA, Finance, The University of Texas at Austin McCombs School of Business
MBA, General Management, University of Virginia Darden School of Business
---
Q: It's clear that your MBA experience changed your career path in some influential way. For example, you mentioned that you got your start at Capital One through a business school contact at Darden/UVa. Could you please expand or describe in further detail what impact your MBA experience had on growing your professional network and on growing your networking skills?
I believe people are bonded by common experience. In making decisions, we tend to rely on people who have a common experience as we continue to tweak our career strategies. Business school brought people into my network with different backgrounds than mine and we were able to bond over the shared experience of trying to navigate the unique MBA process. The Darden process broke bad habits, formed new stronger ones and afforded me the opportunity to make lifelong bonds with people who had aspirations to do great things in business. Going to Darden also helped me network with people at other business schools. I found Darden's reputation opened doors for me with people worldwide which helped as my first job out of school involved about 40% international travel.
Q: Some of the mentors and coworkers I have talked to have this notion that after some point, the MBA is not necessarily financially "worth it" anymore. For example, if you are making over $100k, it probably won't be worth quitting to go to b-school full time and trying to land a job that will be paying around the same range. What are your thoughts/advice?
If your goal is just to make $100K and you already make $100K, spending money to get an MBA will not have a good ROI. However, if your goal is to go from $100K to $500K, the MBA will definitely help. As you grow, your educational background and framework for learning new concepts will become critical differentiators for you versus others competing for the same opportunities. My advice for those already making $100K would be to ensure you have the educational background to continue to make that income as our economy evolves. More than that, I would advise you to examine your career strategy to determine how far you can go if you really stretch yourself!
Q: How did you research financial aid opportunities and can you recommend resources for those interested?
I would research the Consortium for Graduate Study in Management. They offer merit-based fellowships to qualifying applicants for select MBA programs. I would also start the process early with specific schools to better understand how their financial packages work. Further, you should ask your current employer how tuition reimbursement works for current associates
Q: Is the MBA worth it? What has been your experience of hearing opinions among peers/colleagues/in the workplace between those who have an MBA and those who don't?
I can say unequivocally my life would not be where it is without my Darden experience. The role I currently hold began with the referral from a Darden grad who was a year ahead of me. My executive promotion was achieved with the sponsorship of a Darden grad who was a few years ahead of me.
The MBA is not a requirement for business success. There are plenty of successful business people without an MBA. Personally, I feel the MBA difference lies in its ability to expand and speed up your professional experience. With the MBA, I find that you achieve your goal faster and you are more prepared to handle it.
---
This is your time. This is your future. Are you ready for success? Start your journey here.