Which Diversity Programs Can I Apply For?
Which Diversity Programs Can I Apply For?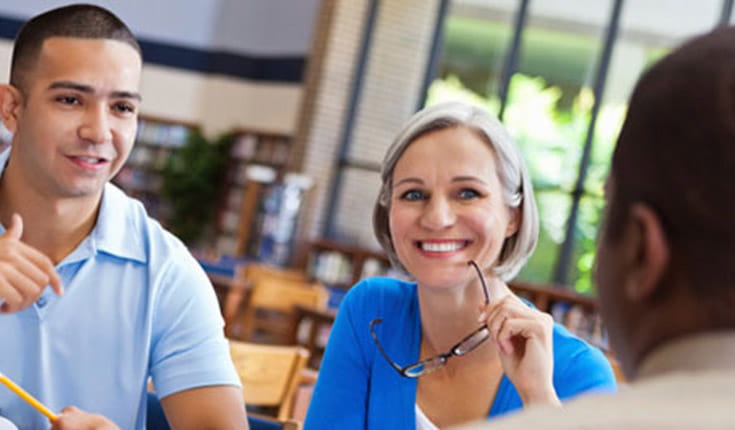 In the most recent Missing Pieces Report The Board Diversity Census of Women and Minorities on Fortune 500 Boards, statistics showed that the top jobs at some of the top US companies are not representative of the diverse population of the country – only 8% of the director positions in the fortune 500 boards were taken by Black men.
Although progress is demonstrated in comparison to the previous diversity census, there is still a long way to go to ensure industries are committed to equity across hiring, pay, and access to managerial positions. Many companies have hired diversity managers to create a talent strategy to use targeted recruiting that improves the diversity numbers in their workforce.
Companies that are attempting to improve the diversity of their workforce and make a positive impact, must use a multi-pronged approach to change. Many organizations are using targeted recruiting, employee initiatives, minority group talent acquisition, equal opportunity company policies and ensuring diversity training is a requirement of their white staff members to increase diversity of the workforce and retain staff from underrepresented groups.
MBA (Master of Business Administration) programs and US universities in general recognize this as an important issue they must work to resolve, alongside hiring firms. Therefore, business schools are keen to ensure their associate professors and other teaching employees are staffed by professionals who represent a lot of different perspectives, and can bring their personal experiences of the world, to the classroom. This in turn makes the classrooms more inclusive to the range of students and encourages a welcoming class culture.
There are various diversity initiatives on offer to MBA candidates who identify as non-white, or are from a community that is historically and presently, experiencing discrimination. Some example minority groups may include Women, Indigenous people of America, first generation immigrants, disabled people and LGBTQIA+ community members, and other groups.
From application help to internships and career advice centers, there are a multitude of options you may want to consider applying to before or during your MBA studies.
MBA Preparation Programs
An MBA degree program application can be a daunting process, particularly if you are one of the first people in your family or community to attend graduate school. There are a variety of initiatives, programs and workshops offered by several organizations that seek to help marginalized students enroll in the MBA program of their choice and promote diversity across MBA program enrolment. Here are a few to consider
Forté Foundation
The Forté Foundation, a consortium of major corporations and top business schools, have created the MBALaunch for Women. This application support initiative is a hands-on 10-month program that helps women navigate the MBA application process.
The major organizations involved acknowledge both the challenges and discrimination of women in business industries and are committed to creating change.
Members of this program highlight not only the professional support they receive from the partner organizations who work within the program, but also the community of women they met during the process, who provide peer support and develop skills together.
Graduate Horizons
Graduate Horizons is a four-day summer crash course for Native American college students (or graduates) in preparing for graduate school. The Graduate Horizons initiatives works with a number of different universities such as:
Cornell University Graduate School

Duke University, Fuqua School of Business

Georgetown University's McDonough School of Business

Harvard Business School
To help incoming MBA students prepare their applications for schools that have a commitment to improving the representation of underrepresented groups in their programs.
The MLT (Management Leadership for Tomorrow) MBA Prep
The MLT (Management Leadership for Tomorrow) MBA Prep is an intensive that course prepares Black, Latinx, and Native American young professionals for the successful application to leading MBA programs. MLT MBA prep acknowledges the positive impact a top paying post MBA job can have on a family from a low-income background.
Research suggests half of the program's fellows come from homes with an annual household income of less than $50,000.
The initiatives last 12 months and focus on individual work-plan development and execution. The skills candidates acquire aim to ensure success in their future workplace. They currently have a 90% acceptance rate of their 1600 fellows who join a top ten business school MBA program.
Scholarship opportunities
The financial burden of graduate school can be a detriment to applicants who are experiencing financial challenges, which may create a barrier to having a diverse class group in an MBA program. Individual schools and programs offer a range of scholarships, as well as federal financial aid. There are also a number of organizations and initiatives that will provide tuition fellowships to MBA students who are from various underrepresented groups.
Here are some to consider applying to
The Consortium
The Consortium seeks to improve representation of Hispanic American, African American, and Native American people in both their Member Schools' enrolments and across the ranks of global management roles.
Join a growing and evolving alliance of some of the world's leading graduate business schools and business organizations, fostering a network of the country's best students, leading MBA programs and corporate partners, including Fortune 500 companies.
The Consortium awards merit-based, full-tuition fellowships to top MBA candidates who have a proven record of promoting inclusion in various parts of their lives including work, prior education and home communities.
Point Foundation
The Point Foundation works to empower promising lesbian, gay, bisexual, transgender and queer (LGBTQIA+) students to achieve their full academic and leadership potential – despite the obstacles often put before them.
The organization offers a range of resources to applicants and students including scholarships, mentoring, and internships.
The Robert Toigo Foundation
The Toigo Foundation is an organization aiming to improve workplace diversity in the financial business sector. The foundation supports Black students throughout the MBA by providing mentoring and networking opportunities that can help students land successful finance careers in managerial and leadership positions.
Successful candidates of the Toigo Foundation are able to apply for financial awards, which are provided by the foundation's partner corporations.
Career and Internship Programs
During your MBA studies, your associate professor may be focusing on life after graduation, right from day one. The MBA program staff want their students to go onto brilliant managerial jobs at top organizations, and putting efforts into preparing early for the career you'd like, is key to succeeding.
The Broad Center Residency
The Broad Center Residency is a two-year leadership development program that places participants into full-time high-level managerial positions in school districts and charter management organizations.
The Residency is designed for individuals with an advanced degree, at least four years of work experience and a successful track record of leadership and/or management.
INROADS Internships
If you are focused on your future, possess the professional talent and passion necessary to succeed, and can commit to a rigorous self-development process, you may have what it takes to be an INROADS Intern.
INROADS works to improve the diversity of workforce across various business industries including Healthcare, government and sustainability.
Their initiatives focus on creating future leaders who will achieve success as managers of top sectors such as The Department of Defense and Bureau of Land Management. INROADS offers successful applicants a multi-year paid internship at a top company, to kick start their business career.
JumpStart Advisory Group
The JumpStart Advisory Group initiatives connect highly qualified MBAs with employers in those fields committed to strengthening their businesses by improving their diversity and inclusion efforts.
They also partner with other organizations to run events for both prospective job seekers and employees to share knowledge and commitment to improving diversity across their company, including the top roles and those who want to create lasting change.
MLT Career Prep
MLT Career Prep is part of the same umbrella organization as MLT MBA prep. The career initiatives partner successful MBA graduates who are from groups that experience discrimination, with a company who is seeking to diversify their talent acquisition. MLT career prep participants are supported to become successful managers at leading companies.
The 20 month one to one coaching helps candidates develop career accelerating skills and connects them to over 9000 MLT rising leaders in a range of industries.
MLT career prep prepares candidates in a range of business practices. It also offers specialized coaching for different industries, for example:
IHispano
The IHispano group are a professional diversity network. They aim to connect prospective job candidates to businesses seeking to improve the diversity of their team. They offer career advice, job postings and support for job seekers. Be sure to sign up to receive their bimonthly career newsletter.
The Riordan Programs
The Riordan Programs offer a range of initiatives to students including The Scholars Program, College-to-Career Program and MBA Fellows Program. Their pioneering career-based outreach program aims to motivate students and graduates from diverse backgrounds and under-served communities to consider and prepare for careers in management.
The initiatives work with mentors to connect graduates with resources that will help them achieve their career goals. The programs also offer educational workshops and community service initiatives to create a culture change in business industries.
SEO Career Program
The SEO summer internship program aims to connect talented students of color from MBA programs with leading companies who are seeking to diversify their talent acquisition. The internship connections aim to create full-time job offers at businesses for successful team members.
SEO career program focuses its interns on business challenges. A mentor supports the SEO interns to find success in the workplace and become leaders in their community.
So, how do I choose the right diversity programs for me?
There is a lot of choice both in preparation for an MBA and to support students throughout and after the programs to find success in a range of companies. It is all personal preference but talking to current and graduated students from each of the relevant resources, might help you select an initiative that will support your own goals relating to your academic and career strategy.