What Career Changers Should Consider When Choosing an MBA
What Career Changers Should Consider When Choosing an MBA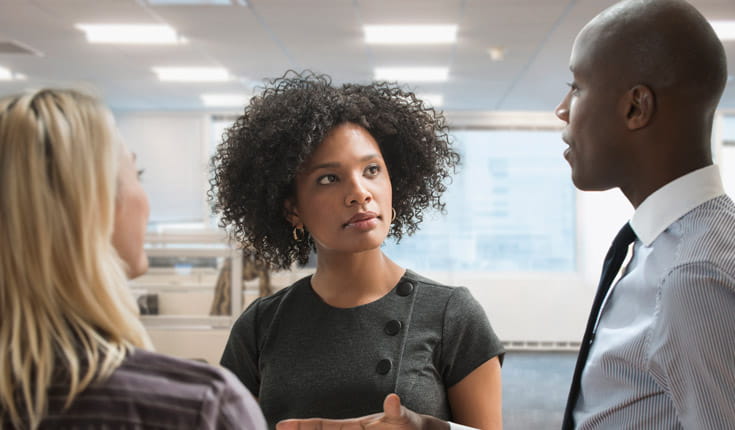 An MBA may help direct or launch your career toward your goals, but only if you choose the right program.
If you are thinking about making a career change and you're thinking about earning your MBA, there are a few things you should know. The MBA may help direct or launch your career toward your goals, but only if you choose the right program and take full advantage of the opportunities open to you during the program.
Here are some tips to consider:
Think about your career change from your future employer's perspective. What kind of skills and experience will your employer want you to have? And how can the MBA programs you are considering help get you there?
Look for internship/residency opportunities. While nearly every MBA program provides a foundation of business knowledge, not every program offers professional work experience as part of the curriculum. As a career changer, showing that you have worked in your field on significant, mission-critical projects is extremely important.
Not all internships are created equal. Consider the length and type of work experience you will gain from your internship/residency. A typical 12-week internship involves time to on-board and likely only 6-8 weeks of work on substantive projects. One of the reasons that Northeastern offers a 6-month residency is that it allows more time for our MBA students to become part of the company culture and gain relevant, MBA-level work experience. Another factor to consider is how your internship/residency is integrated into your core MBA coursework. Are there opportunities to reflect on what you have learned during your employment?
Don't underestimate the competition. When you enter the workforce after you complete your MBA, the people you will compete with for jobs will likely be smart, hard-working MBAs who might have more relevant work experience in your industry. As a career changer, you have to work even harder to make sure that you make the connections and gain the kind of experience needed to move to a new field.
Networking is king. There is no better time than during your MBA program to build your network. That means more than just attending receptions. It means reaching out to your classmates, the alumni network, faculty, and mentors and taking full advantage of every opportunity that comes your way. Attend every event that you can. Listen, learn, and be smart. And don't assume that you know the breadth and depth of someone else's network. You never know when a connection that you make may lead you to a new point in your career.
We have seen so many career changers make the move to challenging roles in their desired fields. The ones who are successful in making this transition are those who fully apply themselves. They attend executive luncheons, reach out to their mentors, attend networking events, etc. Remember, you are responsible for building your own network, and you are responsible for putting in the hard work necessary to make your career change.
If you have any questions, or if you would like more information, please contact us