Transitioning from the Army to B-School
Transitioning from the Army to B-School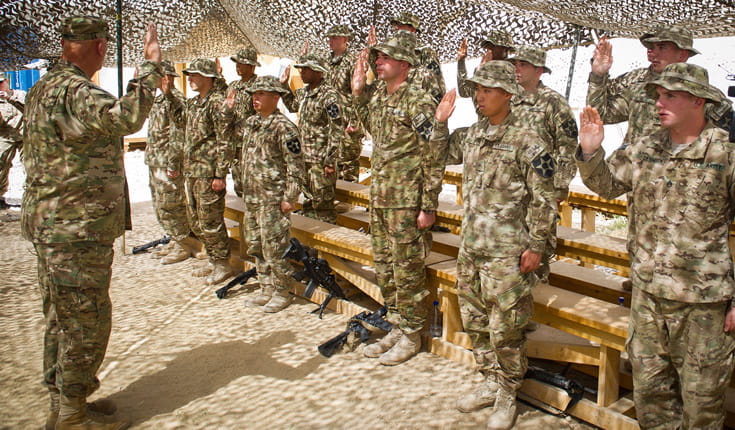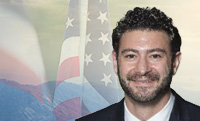 A Veteran discovers his strengths and pinpoints areas for improvement in moving to the new world of the MBA.
Jimm Spannagel is a former Captain in the U.S. Army and student at Georgetown University, McDonough School of Business.
The last day I wore a uniform was the last day I shaved until my first on-campus consulting interview for a summer internship. I left the Army and matriculated at Georgetown University's McDonough School of Business in just under three weeks, a quick transition that did not afford me ample time to explore how my post-military identity might morph, either by virtue of my own efforts or my new environment.
My hypothesis was that molting my Army skin would be of great benefit and in the true spirit of changing both careers and lifestyles. As such, I "hid" any hallmarks of a veteran in my appearance and vocabulary. To my pleasant surprise, I found during orientation, opening term, and the fall semester that my classmates, a diverse menagerie of backgrounds and nationalities, were not only keenly interested in learning about my time in the military, but also valued my input despite a conspicuous lack of business lexicon and polish.
As I directed much of my focus toward internship recruiting, I began to realize that my background had value in the eyes of potential employers, as well. Whereas my quantitative analytical skills might not be as honed as a peer with investment banking experience, I index highly in leadership and teamwork as a combat veteran. Being adept in these "soft" skills is not only harder to teach, but serves as the cornerstone of effectively building client relationships as a management consultant.
This became exceedingly evident as I had the great fortune of interviewing with several firms. During a second round interview with a strategy consulting firm, for which I later signed an offer, my interviewer (a fellow veteran) and I spoke at length about what it means to be a veteran in business. Specifically, we discussed how it is valuable when strengthened by sharp analytical skills, but that the burden of proof is on the individual. Such is the opportunity of an MBA—each candidate has the opportunity to self-scan to identify strengths and weaknesses, refining the former and buttressing the latter.
Through the course of my studies at Georgetown McDonough, I have been able to pinpoint my weaknesses as a nascent business professional and tailor a solution to broaden my skills. Specifically, I have focused on taking as many quant-heavy courses as possible to significantly improve my financial literacy and ability to leverage statistical analysis as an instrument in my consultant's toolbox.
McDonough's full-time MBA program has afforded me rapid growth that has not been about bolstering my quant skills alone. While I count leadership and teamwork among my strengths, they are under refinement so that their value is maximized in this new enterprise. Sitting in a core class about principled leadership and ethics, two professors deeply provoked my thoughts on leadership and organizational dynamics, reminding me that as leaders—whether in the military or in business—our growth is never over.
As I shore up my quant skills to perform at a level commensurate with that of a strong consultant, I continue to evaluate my role as a future leader. In this sense, I do not shed my Army identity entirely, but rather polish to inform my future success in business.