Top 10 MBA Jobs For Non-Engineering Graduates
Top 10 MBA Jobs For Non-Engineering Graduates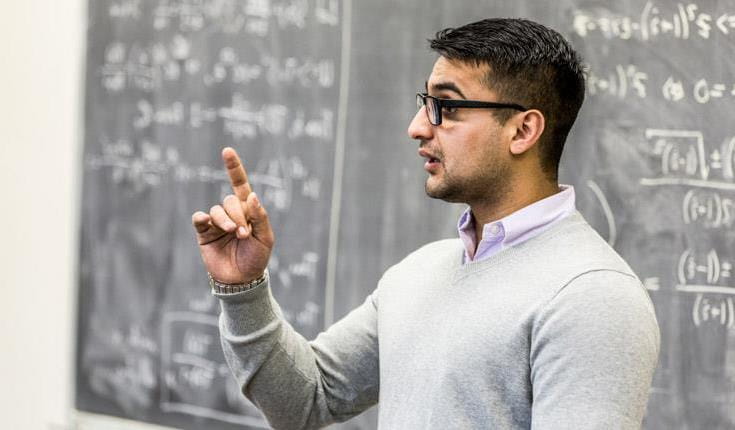 For those who enroll onto an MBA after an engineering degree, a career path into technical jobs in tech companies or technical finance roles is a typical route. But what about non-engineering MBA graduates?
There are an array of job opportunities for MBA graduates from a non-tech background. If you don't have technical skills, a knowledge of advanced tech operations or computer software and languages, your transferable skill set and expertise may lie elsewhere.
For MBA graduates looking for non-technical jobs, your career path may lead to management positions, business development, or building strong stakeholder relationships.
Here are 10 top MBA jobs for a non-technical skill set.
1. Management consultant
In a management consulting career, you'll work with organizations to provide solutions, improve performance, and help your clients reach their business goals.
You could be working with clients across a broad range of business cases, from implementing an effective marketing strategy to transitioning to sustainable practices. An MBA will give you an essential understanding and knowledge of all areas of an organization so you are able to implement effective strategies.
The Big Three management consulting firms – Bain & Company, Boston Consulting Group (BCG) and McKinsey & Company – are some of the top recruiters of MBA graduates.
In the PGP – an MBA equivalent – class of 2023 at Indian School of Business (ISB), 31% of graduates launched careers in consulting.
Likewise at Indian Institute of Management Bangalore 221 out of 512 PGP students received offers from top consulting companies. Accenture led the way with 32 offers, followed by BCG with 26. Bain made 23 offers and McKinsey offered 16 full-time positions.
2. Product manager
Product managers are responsible for the success or failure of a product, ensuring that it meets high customer satisfaction levels and generates profit. The role encompasses everything from strategy to marketing and sales, so you'll need the skills to work with (and lead) cross-functional teams.
During an MBA program, you'll gain the broad business perspective and management skills needed to thrive in a product management career and will be able to tailor your expertise to your target industry even with limited work experience.
Product management is a good route towards a non-technical role within a tech company. At IIM Bangalore, the 2023 class received 85 offers for IT product management roles. Paytm led the way with 13 job offers to graduates, followed by Microsoft with 10, and Cogoport with eight.
3. Investment banker
Careers in finance are hugely sought-after by business school grads, likely due to the high salaries and opportunities for career progression.
This is especially true if you choose to follow the investment banking career path. As an investment banker you'll build strong relationships with corporations and clients and help them strategize how to raise funds and leverage business opportunities.
Big-name, multinational investment banking firms such as JP Morgan, Goldman Sachs, and BlackRock are often on the lookout for MBA talent to add to their ranks.
Banking and financial services companies such as these were the top recruiters of this year's MBA class at the Indian Institute of Management Udaipur with 29% of students launching roles in the finance sector.
In India, entry level investment bankers at Goldman Sachs can earn an average base salary of INR 4,000,000 (US$48,560).
4. Human resource manager
In human resource (HR) management, you'll manage the managers and be an important bridge between a company's leaders and its employees. Human resources professionals are required in every industry, so there will be no shortage of roles when you graduate.
In today's business world, human resource managers play an essential role in a company's diversity hiring, creating an inclusive work environment, mitigating the effects of organization restructuring on company employees, and ensuring employee satisfaction to retain staff and keep a company operating successfully.
Many MBA programs offer core courses focused on HR management. For example, at BITSoM – a new Indian business school based in Mumbai – you'll study courses such as Organizational Change Management, Managing Teams and Cultures, and Diversity and Inclusion.
5. General manager
Studying an MBA degree lends itself extremely well to a general management career. You'll not only learn essential management skills but will engage in practical opportunities where you'll learn to mould and adapt your leadership styles to a number of different situations.
At IIM Bangalore, students take part in simulations and business games to test their management skills. They also step into the world of work during a summer internship between the first and second year of study to see how managers operate in a fast-paced and high-pressure environment.
Among the 2023 MBA graduates at IIM Bangalore, 86 offers were made by conglomerates to enroll students in their general management tracks, with Adani Group and Vedanta making with eight job offers each. Other recruiters included Lodha Group, DTDC, and CK Birla.
6. Venture capitalist
Venture capitalists (VCs) are the financial driving force behind growing early-stage or small companies that have the potential to become more successful. Aside from financial backing, VCs can also offer technical or managerial expertise to help a start-up grow.
As a VC, you'll need to have an eye for innovative entrepreneurial ventures and understand how they align with the emerging trends in today's business world.
For students with an entrepreneurial spirit, the Indian Institute of Management Lucknow has just announced the launch of its MBA in Entrepreneurship and Innovation to begin in September 2023.
7. Marketing manager
If you want to lead creative branding and advertising campaigns that contribute to connecting with a company's customer base and driving business growth, a career as a marketing manager could be for you.
An effective product marketing strategy is essential for consumer-facing businesses, and relies on knowing your customers well. You'll work alongside your team to conduct market research to identify trends, and analyze data related to sales and customer behaviour. As a leader, you'll also be responsible for planning budgets and negotiating contracts.
If you're interested in a career in marketing, many MBA programs offer the option to specialize in this field through elective courses.
You'll also open doors to careers working with major companies. In the class of 2023 at IIM Bangalore, 67 offers were made for roles in sales and marketing from top consumer goods firms such as Samsung India, Nestle, and Coca-Cola.
Likewise, at the Indian Institute of Technology Roorkee, 29% of its MBA class of 2023 were placed in marketing roles.
8. Business development executive
If you've got great communication and relationship building skills, you'd be the ideal candidate for a role as a business development executive. Here, you're on the frontline of developing strong relationships with clients, partners, and customers alike to foster business growth.
Your primary responsibilities will be sourcing new clients, account management, negotiating and drafting contracts, and networking. So interpersonal skills are key.
If this sounds like a career path for you, take advantage of opportunities to network with your cohort during your MBA in business case competitions and projects.
At BITSoM, MBA students take part in the Crack the Case competition in which they devise a solution to a business problem for a real-life start-up or company. Opportunities such as these are a valuable way to develop the skills need for a career in business development.
9. Technical project manager
If you want to work in a tech company in a non-technical role, project management is an ideal career path. You don't need to have a background in computer science or an ability to solve technical issues, as you'll manage a team whose role is specifically for this. Project managers in tech companies are the bridge between technical information, client handling, and the business itself.
You'll oversee multiple areas including IT organization, risk management, client relationships, and the overall success of various tech projects.
10. Accountant
Accounting is a popular and stable career route for many business school graduates. As an accountant, you'll need to be skilled in numeracy and have good attention to detail, project- and time-management skills
In today's business world, you'll also need to be up to date with how the accounting profession is evolving. Due to technological advancements taking on many of the administrative and mundane tasks, entry level accounting roles have greater responsibility than ever before, so upskilling with an MBA degree can help you stand out in the competitive finance industry.
Chartered accountants are in high demand in India and it is one of the highest paying professions in the country with an average salary of INR 805,052.
MBA programs welcome students from a diverse range of career backgrounds into their cohorts, so whether you have a technical or non-technical skillset you'll be in an environment where you can learn from one another's expertise and a chance to explore a wealth of exciting post-MBA career opportunities.