Military MBA Candidates: What to Look for in an MBA Program
Military MBA Candidates: What to Look for in an MBA Program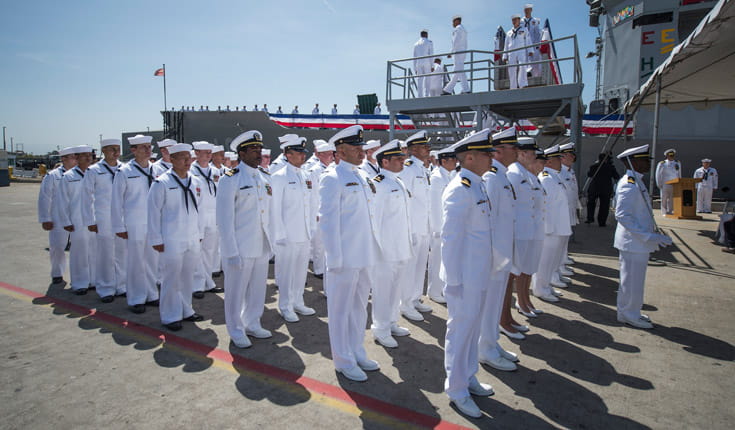 Active military personnel and veterans should consider an MBA.
Military veterans have the distinct advantage of possessing the skills and determination necessary to succeed in business school. You've bravely led others, overcome challenges, and honed strategic, organizational and analytical skills. By pursuing an MBA degree, you'll further develop these skills to advance your military career or translate those skills to the business world for success in your civilian career. As you take your next step toward pursuing an MBA, here are four tips for finding the right program:
1. Opportunity to gain real world experience. Your military background has taught you that real learning often takes place directly in the field through hands-on experiences. Consider programs that provide you with ample opportunity to apply what you're learning in the classroom to real-world business challenges. Programs with rigorous experiential learning opportunities will give you the depth of professional experiences needed to hit the ground running faster and make you more competitive in the MBA job placement landscape. At the Carlson School of Management, for example, students gain valuable work experience through executing consulting projects for clients that include Fortune 500 companies, mission driven social ventures, startups, and everything in between, to managing a small capitalization growth fund and a fixed income fund that combine for an asset total of more than $38 million.
2. Comprehensive support and resources. MBA programs recognize that military students bring with them unique leadership and team based experiences. The best MBA programs should also provide equally unique, well developed and comprehensive support for military students. Search for resources that include a network for military students, a military student club, dedicated staff for military students, and career services and advising specific to military students. Ask schools for specific examples of how they support their military students such as initiatives that match veterans and servicemen and women to mentors, internships, and career coaching. As a military student, you will have to talk about your military accomplishments in a way that individuals with limited military exposure will understand your competencies and scope quickly. Look for schools with the understanding and expertise to help students meaningfully translate your military experiences.
3. Financial assistance. An MBA will be an investment in you and your career. You'll develop a broad, cross-functional perspective that prepares you to lead in any organization. Although it is important to evaluate MBA programs based on overall fit and ability to help you achieve your goals, financial support for military students will be an important part of your consideration. A number of programs will offer scholarship or fellowships for military students. At the Carlson School, all full-time MBA military candidates receive a $5,000 scholarship for each year of study upon admission, and can be eligible for additional military scholarships up to full tuition with stipend for living expenses.
4. Community. Finally, one of the greatest advantages of an MBA will be your access to and membership in an extensive professional network. Seek programs that provide direct access to business leaders, both in the classroom and in social settings. Additionally, your peers will be an integral part of your overall MBA experience. Programs that deliver networking opportunities, have diverse and vibrant student organizations, and strong experiential learning programs will help you build on your military experience and develop a diverse and robust professional network that spans the globe. Most importantly, you will make connections and friendships that last a lifetime. Seek a program that can give you a community of military MBA students but also can integrate you into the broader MBA student community.