How to Kickstart Your International Career in Business in Italy
How to Kickstart Your International Career in Business in Italy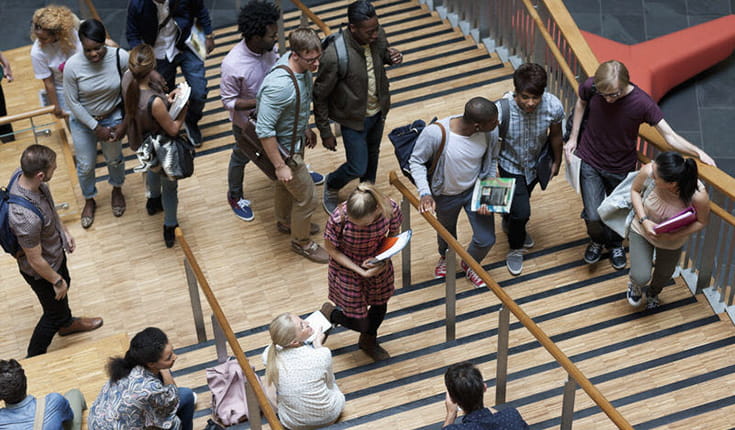 Have you dreamed of a career that allows you to travel the world? Many people long for an international jet-setting career, but it can be tricky to figure out how to position yourself for one. The good news is as an Italian, you're one step ahead of the crowd as you're already in Europe and have significantly easier access to other countries than your western counterparts. Even with that advantage, though, it can be difficult to know how to jumpstart your international career in business.
Read on to learn how you can position yourself for successful global business opportunities.
What are the benefits of pursuing an international career in business?
First things first—why should you be interested in an international business career in the first place?
An international business career enables you to travel the world, interact with high-level clients, and shape organizational outcomes. It's a career that cuts through complex intercultural issues—helping you make a lasting impact on global organizations while positioning yourself for professional advancement.
As the world becomes increasingly globalized, large, international companies are particularly interested in prospective employees who have experience working with teams around the world and who can bridge cultural divides. Further, it is commonly understood that pursuing an international career in business can give you a competitive edge in the job market, simply because working with culturally and geographically diverse teams makes you more attractive to a larger number of employers.
Plus, (do we even need to say it?) pursuing an international career in business provides you with the opportunity to travel the world for free. As such, it is an attractive option for professionals looking for more modern, culturally diverse, and flexible working options.
What jobs can you expect with a career in international business?
With a growing world economy, many corporations have multiple offices overseas and are looking for international business employees, such as management and financial analysts, policy analysts, marketing managers, HR professionals, executives, and economists. Some of the largest companies with demand for international business professionals include IBM, General Electric, Apple, General Motors, Amazon, and Facebook. By pursuing a career in international business, you are preparing yourself for the world of the future.
Use this interactive tool to learn more about the roles and salaries you can expect if you pursue a career in international business.
What's the first step towards working towards an international career in business?
If you're looking to enter international business, you should know that the majority of global roles either prefer or require an advanced degree. According to Burning Glass Labor Insight, 57 percent of employers preferred or required a graduate degree for positions in international business.
Therefore, a graduate degree, such as a specialized business master's in international business, may be the best path towards advancing your career.
What are the best international business master's programs in Europe?
A number of leading business schools in Europe offer business master's programs in international business. Here are just a few to start your search, in Italy and elsewhere:
If you want to begin your international career in Italy, don't forget that Milan and Turin are among the top global business centers. Explore opportunities in these areas by accessing Program Finder, and entering "Milan" or "Turin" in the location field.
In sum, earning a graduate business degree from a leading European business school can help you launch your career in international business by teaching you valuable cross-cultural skills, positioning you for job positions with large,global firms, and ultimately providing you with the opportunity to travel the world for free. Ready to dive in? Get a head start by using our Program Finder to explore the best programs for you.