How I Chose the Right B-School Program
How I Chose the Right B-School Program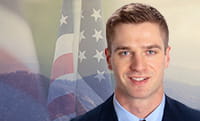 It is vital to learn about a program's student life, classes, and clubs.
I'm Keith Hollis. I'm a United States Naval Academy graduate and spent five years as a Nuclear Surface Warfare Officer. I am currently at the Tuck School of Business at Dartmouth College.
One of the most difficult steps in transitioning from the military to an MBA program is deciding which program is best for you. Although many people will start their search by looking at business school rankings and working their way from the top down, I would highly advise against that. You will be making a considerable investment of time and money, so why would you want to choose something that you aren't completely happy with because it looked good to someone else?
Take full advantage of military visit days.
It is vital to learn about an MBA program's student life, classes, and clubs on campus. Most schools have a veteran's association of some kind, and information about this organization can be found through a simple search on the program's website. Connect with these groups because they have been in your shoes at one point. Have conversations with current students or veterans and ask them about some of the things that are important to you. In most cases, this can tell you an immense amount about the school's culture and reveal things that aren't on a webpage.

The next step after you think that you've found a place that you like is to visit. Take full advantage of the military visit days that most schools have. These can connect you with current veterans and also can show you a class in action, everyday student life, and provide a litmus test of whether you would be a good fit for the program. Even if it isn't a military visit day, do the best you can to spend a day on campus and visit a class. You wouldn't spend over $200,000 on a new car without test driving it, so why would you do it for an MBA program without visiting? Although at first you may be able to convince yourself you would be a good fit for just about any school, when you see a program in action that really works for you, you will know it.