For Former Military Leaders an MBA is Best
For Former Military Leaders an MBA is Best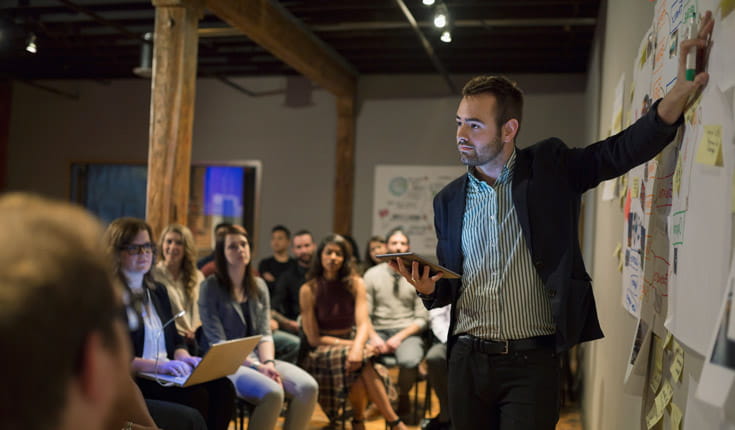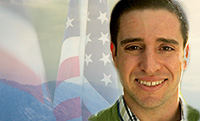 A military veteran shares his MBA journey.
Name: Adam Slepian, US Army
Education: The Wharton School of Business, University of Pennsylvania
Do you anticipate any challenges from the military back into the school environment?
When I decided to leave the military and head back to school, I completely expected to continually challenge myself. However, I didn't see the challenges as obstacles. Rather, I looked at them as surmountable goals I set and worked towards, just as I had done so many times in the military. I felt my background and experience had completely prepared me to take on any of these challenges head on and be successful through hard work and preparation.
How do you plan to leverage your military experience in the job / internship search?
My military experience was absolutely crucial in my internship search. As a leader that lived in a world of solving problems and dealing with human capitol on a constant basis, it gave me the knowledge and confidence to clearly target an industry, plan for the recruiting process, and then work with the great people from the different companies to find the right match. While there is the technical portion to the recruiting process, of course, so much of it is the ability to stay poised and just work with people and present oneself in a confident and professional manner. Being able to navigate stressful situations and come out successful is something most of us lived for in the military. I don't think any other type of experience could have prepared me better for the search and recruiting process.
Furthermore, leverage the incredibly strong veteran networks out there in the MBA and business communities! The vets that have come before us have done a phenomenal job of paving the way and they will bend backwards to help you through the process. The best part about it is that they expect nothing in return except for you to continue on that tradition with those up and coming individuals behind you.
What career paths are you considering for your post-military career?
Post MBA I plan on pursuing a career in management consulting.
How do you anticipate your military experiences helping you stand out as a business school applicant?
My military experience was the utter core of what made me stand out as a business school applicant. There are a lot of fantastic people out there that apply to B-school from amazing backgrounds in the civilian sector. However, coming from a successful career in the military, you are validated to a certain extent. Most schools have an understanding of what a successful military career looks like and how that can be directly transferrable to managerial and decision making roles in the business community. While, as veterans, we are certainly not unique, I like to think that we are distinct in a crowd of applicants. It really makes it easier for an admissions board to know that an applicant with a strong military background possesses the work ethic and leadership, teamwork, structured problem solving, and communication abilities necessary to be successful in any community.
What drove your decision to get an MBA over other graduate degree options? Can you talk about the ROI of business school? What does that mean to you?
For former military leaders, I don't think there is any better graduate degree program than an MBA. Of course, there are the exceptions of highly technical fields (i.e., hard sciences, MD). However, for these advanced degrees you might be limited to a field and must already possess the undergrad background. An MBA is applicable to any field, in any industry, in any part of the world. The academic education and experiential knowledge garnered from an MBA will create opportunities for most military applicants that they never even realized existed.
In terms of ROI, this is a very dependent on the individual. A lot of it comes down to what you hope to get out of your MBA. For many that is a combination of learning, experiencing, creating opportunities in new and exciting industries, and, to be frank, an increase in salary. This ROI can be hard to measure and must be determined on an individual basis with many data points feeding into it, including but not limited to choice of school and type of program, cost, location, and a myriad of other key elements. It's important to conduct a due diligence on your options and fully understand the opportunities in front of you. Fortunately, there are many great resources out there to help with this, especially for veterans.
Is there anything else future military veteran MBA applicants should know?
The most important advice I would give to veteran MBA applicants is to go for it! Work hard to develop your best application and shoot for your top choices of schools. Don't be too proud to reach out for help when you need it and enjoy the process. Make this an exciting, fun, and rewarding part of your life!