Electrical Engineer to Product Manager with an MBA
Electrical Engineer to Product Manager with an MBA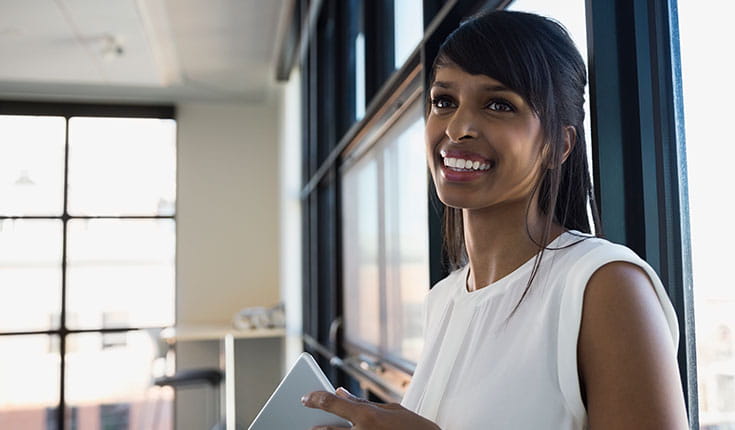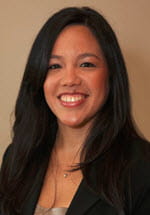 Q & A with Yelani Naranjo, University of Florida, Hough Graduate School of Business.
Watch the Engineering to MBA Google Hangout with Yelani and other engineers.
---
What was your undergraduate engineering major specialty (electrical, mechanical, etc.)?
Electrical Engineering.
Did you know in undergrad that you wanted to go to graduate business school?
Yes, I originally wanted to double major in engineering and business but my college advisor recommended I do an engineering undergrad, get some work experience, and then come back for an MBA. I knew engineering would give me the foundation to understand technology and how the product worked, but an MBA would take it a step further to understand the business side of how to market and sell the product to customers.
What was your career before business school?
I was an Electrical Engineer at Motorola Solutions working on hardware design for mobile phones and government and public safety radios.
Tell us about yourself (who you are, where you are from, how you got to where you are today)?
I am Cuban-Chinese and the first generation in my family born in the United States after both my parents emigrated from Cuba. My dad is also an engineer which was a big influence on my decision to pursue engineering in addition to enjoying my math and science classes in school. I love learning and being challenged which is why I wanted to do engineering and love working in the tech industry because it's innovative, exciting, and always advancing. I am driven, motivated, ambitions, goal oriented and hard working. I'm proud to have completed my engineering and MBA degrees and am excited to continue to reach my career goals in becoming a business leader working on meaningful products that will have a positive impact on other people's lives.
What's your current job?
I am a Product Manager at Dell on the Software Marketing team responsible for a Dell developed software application for product registration. I work with cross-functional teams to define the product roadmap and drive the strategy and development of new project initiatives.
My engineering degree and experience showed that I could handle the challenges of the MBA program.
How many hours do you typically work each week?
It really varies depending on the different stages of the project I'm working on and the upcoming deliverable deadlines. When I first started, for example, I was working 60+ hours while ramping up on the project but now it's probably stabilized to a normal 40 hour workweek. Dell has a good work/life balance and is also very flexible with working from home which is great.
What does your typical day look like?
As a product manager, I'm responsible for the product from the beginning idea/concept stage all the way through the development, execution, and launch. I'm collaborating and working with various teams such as the design group on the latest UI/UX visual designs, cross-functional teams on the strategy and vision for next gen, engineering on the development and execution of the requirements, business managers on the business case development, usability on the latest feedback from the focus groups and usability studies, and key stakeholders on program updates and alignment.
Why business school?
As an Electrical Engineer at Motorola Solutions, I was initially doing the design and testing for the hardware components but my scope began to expand to leading cross-functional teams and doing project management. I loved working in tech and on new product development, but wanted to move from engineering to marketing which is what led me to pursue my MBA. In particular, I wanted to move in to a product management role to solve a gap in understanding the customer and market needs and developing a strategy and product roadmap to translate those marketing needs in to technical engineering requirements.
Where would we find you when you're not working?
Doing yoga or travel planning.
How did your engineering experience help you stand out as a business school applicant?
The engineering degree and experience showed that I could handle the challenges of the MBA program. Also, it differentiated me from other candidates because companies and recruiters, particularly in the tech industry, would be interested in my technical background and business skills because of the immediate impact I could make on their company's business objectives.
Which skill sets from your engineering background do you think were your strongest assets in business school and on the job?
The problem solving and analytical skills from engineering have been most helpful in the MBA and work. Also, the focus and determination to overcome challenging issues.
How did you fit studying for the GMAT™ exam into your busy schedule?
It was a challenge working a full time job and trying to find time to study for the GMAT. I did a Kaplan GMAT review class because I knew that given my busy work schedule I would be more focused with an instructor in a classroom. It also made it more fun because I took the class with a coworker and we kept each other accountable for studying.
What is your best GMAT study tip?
Get a GMAT prep book, find a quiet place to study and stay focused on getting through your study plan. It helped to create a schedule with the study plan of what GMAT review chapters I wanted to cover every day to ensure that I would get through the entire review book before test day. Also, do online practice exams so that you're familiar with the test format and aren't surprised on test day.
What is your remedy for pre-test nerves?
Get plenty of sleep the night before, treat yourself to some Starbucks on the morning of test day, and be confident going in to the test!
What advice do you have for other engineers who are planning go to business school?
An MBA is a great complement to an engineering degree and will make you a valuable and differentiated candidate for companies and recruiters. Business school, in particular, will help engineers with the soft skills such as communication, presentation, teamwork, networking and leadership.
What was your biggest challenge you had to overcome? Biggest reward you reaped?
The biggest challenge was doing the MBA program and the biggest reward was graduating with the MBA and getting a great job offer.
What resources did you use to research graduate business schools and programs to which you applied or may apply?
I spoke with coworkers who had done their MBAs and knew that UF was where I wanted to go because of their highly ranked program, small class size, dedicated career resources, and great value.
Did your b-school have activities, courses or clubs for students interested in engineering and an MBA?
The UF MBA program had the Big Data club which hosted tech focused events, speakers, and training sessions. UF also had a partnership between the MBA and engineering programs so engineering students could fast track the MBA admissions process.