Catalyzing a Career Switch with an MBA
Catalyzing a Career Switch with an MBA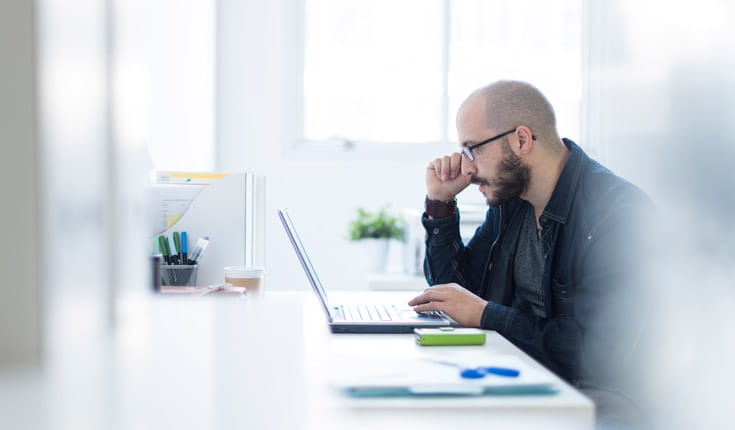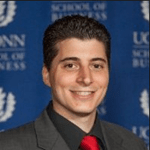 "Getting my MBA was a major part of changing my narrative."

General information:

Name: Carlo Rivieccio
Home Country: United States
Job Function: Senior Analyst
Industry of Work: Public Relations
Hobbies: Theater
Degrees:

Bachelor of Arts in Theater, Wagner College
MBA, Concentration: Marketing, University of Connecticut
Tell us about your background. What was your first dream job?
I grew up in Brooklyn, New York—when it was still Brooklyn. I had a lifelong love of the theater and received a Bachelor of Arts in Theater from Wagner College. I spent the first part of my life and career as an actor, writer, and producer, and even ran my own independent production company in New York. After starting the production company, I found a passion for live event marketing and hoped to one day work for Disney Theatricals.
Why did you pursue an MBA degree?
My colleague asked if I could put together a budget for a few meetings he was having with producers. The budget I was tasked with creating was well above anything I had worked on before. So, I spent long nights researching union contracts, called in a LOT of favors to get access to information, and put together a budget. To be safe, I asked a general manager to look it over and ensure things were accurate. The response I received was, "Where did you get these numbers. . . because they're right." For me, that was the impetus. I saw how much there was still to learn if I was going to be successful in marketing and as a business owner. It showed me that there was a club, and I wasn't in it. Getting my MBA was a major part of changing that narrative.
"If you think you're the smartest person in the room, find a new room."
What obstacles did you encounter on your path to an MBA?
Math. It made prepping for the GMAT exam short and intense, as I hadn't really flexed that part of my mind for a long time. As you would imagine, you don't often need sigma when you're performing Romeo and Juliet!
What were your biggest takeaways from your MBA degree?
During my MBA program, I learned two valuable lessons. First, be open to input and experiences from other people, you'll learn from it, and it will make others want to work with you. Second, if you think you're the smartest person in the room, find a new room.
When you look back, do you think your MBA has helped you achieve your goals?
Absolutely. My MBA and my University of Connecticut network have opened doors that would not have been available to me before. Today, I'm a senior analyst within the insights department of a major public relations firm. I use the skills I learned in b-school to provide reporting, analysis, and strategic recommendations to our client, a major international tech company.
What advice would you give to your 21-year-old self?
Don't wait, do it now.
---
Interested in more stories like Carlo's? Head here to see others diving into graduate management education.
Sign Up
Sign up to receive advice, tips, and exclusive offers to help you on your journey.