From Afghanistan to Business School
From Afghanistan to Business School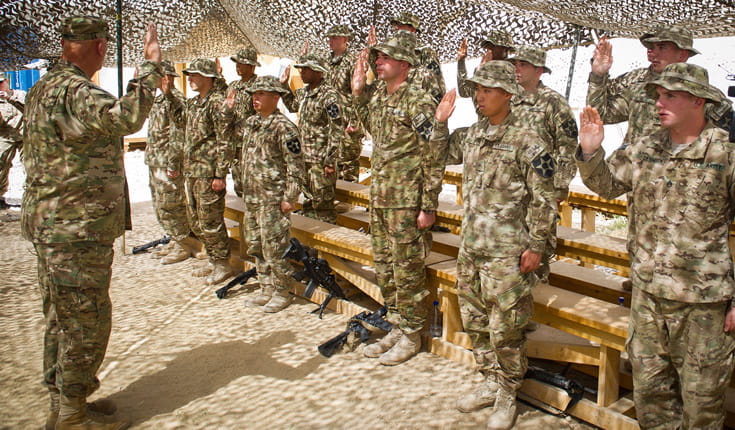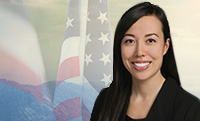 My long-term goal has always been to make a difference in business.
Name: Sophie Hilaire, US Army
Education: The Wharton School of Business, University of Pennsylvania
Do you anticipate any challenges from the military back into the school environment?
Absolutely—aside from studying for the GMAT and taking one math course, I'll have been outside of an academic setting for six years by the time I begin my MBA. When I visited business schools, I was admittedly intimidated by the content of the courses I sat in on. However, it also made me realize just how motivated and ready I am to go back to school and truly master these concepts prior to entering the civilian workforce.
How do you plan to leverage your military experience in the job / internship search?
I believe my unconventional experience as a combat-tested female Soldier, coupled with practical business knowledge as an Army logistician, will make me a unique asset to the companies I apply to intern/work at. Furthermore, every single day in the Army for me has been an exercise in subordinate, peer, and senior leadership.
What career paths are you considering for your post-military career?
Stemming from my background as an Army logistician with a passion for fitness and health (Guinness World Record for the Fastest Marathon in Full Military Uniform, CrossFit nonprofit military affiliate owner/trainer/founder), I'd like to work in the food and beverage or fitness industry. I'm exploring a few options, to include supply chain management and some social entrepreneurship opportunities.
How do you anticipate your military experiences helping you stand out as a business school applicant?
Women in the military are atypical, but my experiences within the military are even scarcer. Living in the austere and dangerous environment of Afghanistan, and going out on night raids as the sole female in an all-male Infantry platoon, were life experiences I appreciate and helped to mold me into the woman I am today. Also, being hand-selected to work on a 3 Star General's staff as his Deputy Executive Officer gave me early insight into a strategic paradigm that I will undoubtedly apply to the business world.
What drove your decision to get an MBA over other graduate degree options?
It has never been a question for me if I'd like to pursue something other than an MBA. My long-term goal has always been to make a difference in business, and getting my MBA will assist me in honing skills necessary in my transition from Soldier to civilian.
Can you talk about the ROI of business school? What does that mean to you?
I've taken into the account both the time and financial investment required for the full-time MBA I plan to pursue. Having accomplished all of my military goals, the timing is right for me, and the two years required will absolutely be worth it—one cannot put a price value on networking, and the knowledge to translate into improving our world. After researching the numbers of employed graduates and their average salaries at the schools I am targeting, while taking the Post-9/11 GI Bill into account, I do not fear that an MBA will leave me disadvantaged from a financial standpoint.
Is there anything else future military veteran MBA applicants should know?
I knew early on that I wanted an MBA, and was able to map out a long-range plan which included ample time for GMAT studying and enabled me to visit schools, despite being stationed abroad during the year I would apply. Additionally, all Veterans should get the facts on the benefits they are entitled to (GI Bill, Yellow Ribbon Program) if they want to pursue an MBA. I've also realized that, although I know my time on Active Duty is coming to a close, I continue to gain so much from every day in the Army from my mentors and experiences—maximize each day and maintain those relationships.