Should You Pursue an MBA to Advance Your STEM Career?
Should You Pursue an MBA to Advance Your STEM Career?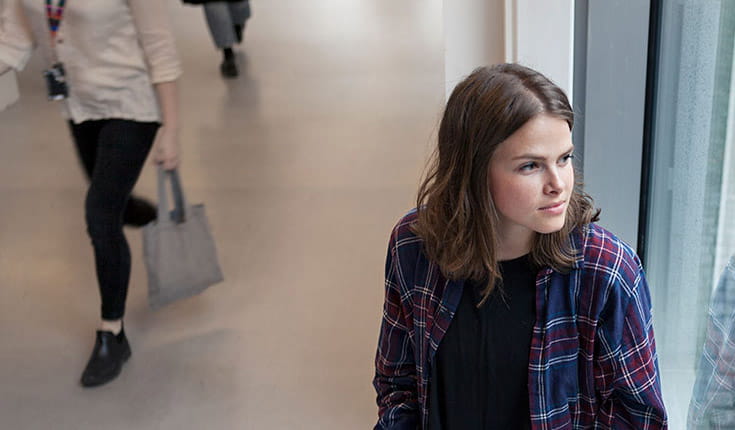 If you're like many STEM professionals, you may be wondering how to advance your career, and whether an MBA makes sense for you.
Despite the benefits that accompany an MBA degree, you might have reservations about pursuing it because you're concerned with the financial investment, the time commitment, or maintaining a work-life balance. With the range of program formats available, however, an MBA is feasible for working professionals and can have invaluable long-term payoffs.
Since it affords you with opportunities for increased compensation and leadership roles, an MBA can be a worthwhile investment, but to make the most of it, you need to find a program that's right for you. Below are three things to figure out before deciding on an MBA program.
1. Establish your career objectives
When determining the next steps in advancing your STEM career, it's important to consider your long-term career objectives. If you have a clear sense of those, it will help you to determine if you should pursue an MBA. Not only that, but if you decide you need an MBA degree, clearly established goals will help you find a program that's best suited for your specific objectives. Here are a few fundamental questions to help identify your STEM career goals and find an MBA program that supports those aspirations:
What sector are you interested in? There are a ton of industries where STEM professionals are in demand, such as pharma, tech, and manufacturing. Are you interested in a specific industry? If so, research typical careers and MBA programs that have a strong reputation in that industry. As you evaluate career opportunities, consider top hiring sectors for STEM professionals and common careers for MBA graduates, such as manufacturing, consulting, and financial services.
What job function are you interested in? Has your work experience helped you narrow down the type of job function you're interested in, such as sourcing, operations, or sales? Would you prefer a "front-office" role, such as sales, or a "back-office" role, like manufacturing? By answering these questions, you can find functional MBA tracks to help you tap into your area of interest.
Do you have a particular geographic region or company in mind? Depending on your sector of interest, a specific geographic region may have more opportunities for career advancement. Or perhaps there's a particular company you're interested in. Once you've determined where you want to be, look into MBA programs in that region and see what kind of internships are available at those schools. Internships help you gain practical experience, and they can often lead to a full-time position once you graduate.
Knowing the answers to these questions is an essential first step in evaluating how an MBA program can advance your career.
2. Know what you need to advance your career
Upon graduating, STEM undergraduate degree holders are typically hired for positions that require more technical expertise. These roles are largely autonomous, and you're not typically expected to manage others. But, assuming you perform well, you may be eligible for a promotion that may include management responsibilities. Progressing from an individual contributor to a manager is more than just a title change; it requires you to transition from relying on your technical abilities to using relational skills to manage people and projects.
In a management role, you'll need to develop key competencies outside of your core technical skills, including client leadership, team leadership and growth, and project management. Sometimes, professionals can evolve these competencies with on-the-job training. In many cases though, an MBA is a prerequisite for promotion, as it gives professionals comprehensive, experiential training in management and leadership. Furthermore, an MBA expands your opportunities if you want to pursue a management role outside of your current company. To find out more about how an MBA can help you develop practical management and leadership skills, research programs and evaluate their program curricula.
3. Understand the truth behind common misconceptions
While many STEM professionals are interested in an MBA, they may have concerns due to common misconceptions, including:
"An MBA only translates into business careers like finance or working on Wall Street." While an MBA provides you with a solid foundation for more traditional business careers such as finance, it also enables you to break into other lucrative fields like manufacturing and consulting. If you combine an MBA with your STEM degree, it can open up opportunities for management and leadership roles in major Fortune 500 companies, management consulting firms, and startups.
"It's too hard to pursue an MBA education while working." Many MBA programs cater to working professionals by providing online and part-time classes. These programs allow professionals to complete an MBA at a pace that works for them, while earning a full-time income and maintaining a healthy work-life balance.
"An MBA isn't worth the investment." While it may feel like a significant investment up front, it's important to evaluate the long-term return on investment. An MBA opens up opportunities for career advancement that you may not otherwise have, which will pay off in the long run. You can also reduce the cost with scholarships and if you're working for an organization that values MBAs (as many do), it's possible they'll help with tuition reimbursement.
What's next?
Once you've carefully evaluated your career objectives and the competencies needed to advance your career, you can decide if there's an MBA program that's right for you. If you're thinking about transitioning your STEM career to a role in leadership and management, download our guide "Three Steps to a Successful Job Transition," which has helpful tips on your next career steps.