Companies' 2017 Expansion Goals Provide Opportunities
Companies' 2017 Expansion Goals Provide Opportunities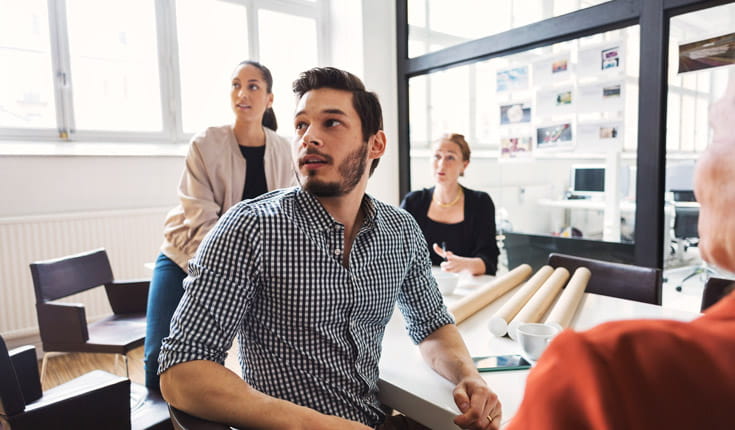 Employers plan to increase the number of recent MBA and non-MBA graduates they will hire.
In planning for the year ahead, many companies are aiming high with their organizational goals. The findings of GMAC's annual Year-End Poll of Employers show that more than half of responding companies are focused on expanding and growing in 2017 (56%), and nearly 3 in 4 say that among their goals is improving performance and productivity (74%)—up 14 percentage points from last year. An increased share of employers will also be focused on the growth-oriented objectives of "expanding their customer base" (57% of employers), "launching new products and services" (48%), and "expanding geographically" (25%).
Business School Talent a Priority in Employer Hiring Plans
A key part of how these companies will follow through on these goals is hiring new talent right out of business school. Among responding companies, 71 percent say that recruiting recent MBA and business master's graduates is a priority in their 2017 hiring plans.
Compared with 2016, a greater share of employers plan to hire new employees from each business school program type included in the poll:
Nearly 8 in 10 employers anticipate hiring MBA candidates in 2017 (79%)
About a third expect to hire candidates from Master in Management (31%) and Master of Accounting (29%) programs
Not only are more companies planning to hire business school graduates this year, but these employers plan to increase the number of recent MBA and non-MBA graduates they will hire:
Nearly 8 in 10 employers who plan to hire MBAs this year (78%) expect to hire as many or more than they did in 2016
A slightly larger share of employers with plans to hire Master in Management and Master of Accounting candidates will maintain or increase their hiring (84% and 80%, respectively)
Good Year for Internships
For those entering or continuing graduate business school in 2017, this year's poll signals ample internship opportunities. Overall, two-thirds of companies with internship programs plan to offer internships to MBA candidates in 2017 (66%). More than 8 in 10 companies offering MBA internships will maintain (23%) or increase (59%) the number of internships offered to these candidates in the coming year.
Among employers who plan to offer internships to business school students, 17 percent plan to offer them to Master of Accounting candidates; 16 percent of these employers will offer internships to Master in Management candidates, and 15 percent to candidates enrolled in Master of Finance programs.
Are you ready to experience the career benefits of a graduate management education? Begin exploring what business schools can offer you by using GMAC's Program Finder tool.