Mind the Gap: Business Schools Help Women Break the Glass Ceiling
Mind the Gap: Business Schools Help Women Break the Glass Ceiling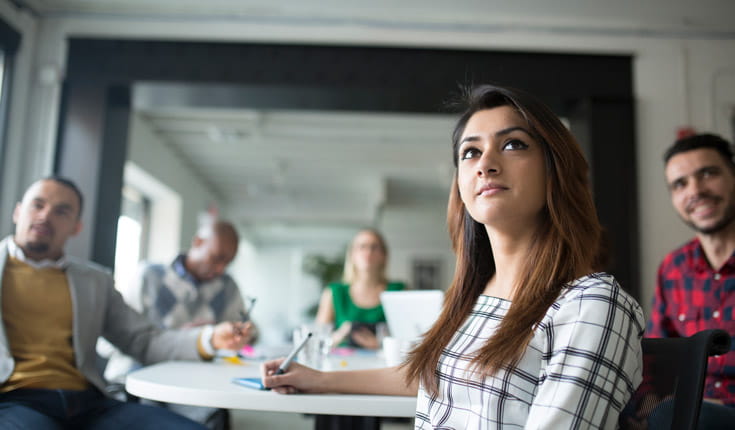 Universities are turning to sponsorship programmes and crash courses in female leadership to bridge the gap between the healthy representation of women in advanced finance courses and their chronic underrepresentation at senior levels of the financial services industry.
There have been earnest statements of intent from industry leaders about the need for gender parity for years. But women still make up just 27.2 percent of senior professionals at a group of 47 global banks, insurers and asset managers profiled by the Financial Times last year.
The statistics are even more damning when set against female representation on courses such as masters of finance (MiF), MBAs and undergraduate business degrees. Women made up about 39 percent of candidates enrolled on MiF courses in 2017-18 at 69 private and 102 public business schools that contribute data to the Association to Advance Collegiate Schools of Business, a global business education network.
Some individual courses boast an even higher female intake. At Rotman School of Management in Toronto, for example, the masters of financial risk management is 55 percent female this year, compared to 60 percent for the graduate diploma of accounting. Women are also well represented in applications to business schools across all courses: 43 percent of applicants in 2018 were female, according to a global study by the Graduate Management Admission Council, including a clear majority of applicants in Europe, Canada and Asia-Pacific.
"It's a little puzzling," says Michael Johannes, a professor at Columbia's Graduate School of Business who teaches a two-year masters in financial economics. This course attracts around 20 participants and is typically split 50/50 men to women. He suggests that it will take time for women emerging from finance courses to make their way into the upper echelons of financial institutions. Other academics, including many who have worked in the financial services industry, blame a familiar set of factors for why so few women are in senior positions. These include work practices that clash with family life; a lack of transparency around salaries and promotions; and too few female role models for women to follow.
Lawrence Murray, senior assistant dean of the graduate division at Fordham University's Gabelli School of Business in New York, says the lower rate of women going from US courses to senior finance jobs also reflects its large proportion of overseas students. On Fordham's master of quantitative finance programme 45 percent of this year's cohort are women from abroad; the figure for its global finance masters is 49.3 percent.
"For the last couple of years it has been increasingly difficult for companies to hire international students," says Mr Murray. This is because the US is tightening immigration rules and international students are struggling to obtain working visas once they have graduated. The result is that students go back to their home countries, mostly China, India and South Korea – regions where it is even more difficult for women to break into the financial sector's higher ranks. Among women working in finance in South Korea, for example, just 3.3 percent are in management positions, compared with 21.9 percent of men, according to research from the Korea Institute of Finance.
Cambridge university in the UK is trying to help women overcome some of the obstacles they face entering the workplace. In 2017, it launched the Rising Women Leaders Programme, a three-day course training women in "soft skills". As well as learning about topics such as negotiation, women are given access to a network of support from peers and sponsors who actively champion them.
Cambridge Judge Business School wants to take a more positive approach to supporting women, says Sucheta Nadkarni, director of the school's Wo+Men's Leadership Centre, which runs the programme. "We take a strength-based approach and say, 'What are some of the skills needed in the industry and how can we make sure women are prepared for executive roles?'"
The programme is offered to 25 women three times a year and attracts participants from finance and other corporate areas. After the course, the women are given access to forums where they can have career discussions and find peer role models, which Prof Nadkarni says can make them "feel much more empowered".
Josephine Wan, chief operating officer for international treasury at US bank BNY Mellon, completed the programme last year and says that it helped her develop as a leader. It also gave her the confidence to hold discussions with her manager that led to a promotion this year.
"No amount of 'teaching women' to survive in unhealthy work environments is going to change the problem."
- Sarah Kaplan
Heidi Pickett, assistant dean for MIT Sloan School of Management's MiF programme, says her school is developing special seminars and programming for women on its finance courses. "There is a part for academic institutions in terms of making sure women feel empowered to ask for a seat at the table, to negotiate fair salaries and speak up at meetings and not be overheard or have your ideas taken away from you," she says.
Ms Pickett also believes in the power of "champions" – male or female professionals who spread the word about a woman's abilities – over the more advisory role of a mentor. So does Susan Christoffersen, a professor of finance and vice-dean for undergraduate and specialised programmes at Toronto's Rotman. She describes a champion as "someone who is willing to bring people forward, [open] doors for them that may have otherwise been closed".
Through its sponsorship of the Forte Foundation, which aims to increase the number of women enrolling on MBA programmes, Rotman offers a $10,000 grant to women pursuing the masters in financial risk management, alongside awards for other courses.
Prof Christoffersen says these have been "very important" in attracting talented women. "They're going to have lots of different opportunities available to them. We need to make sure this is an attractive package for them," she adds.
Rotman is also home to the Institute for Gender and the Economy, which was set up to understand gender inequalities and how they can be remedied. Its director, Sarah Kaplan, argues that the onus is on the industry, not educational institutes, to improve women's lot in finance. "It is absolutely not about 'teaching women'," she says. "Indeed, that idea is damaging to the women and allows firms to shirk their responsibilities to change workplace practices."
She adds that "no amount of 'teaching women' to survive in unhealthy work environments is going to change the problem". If the efforts of business schools pay off, however, it could be their alumni who lead the change.
---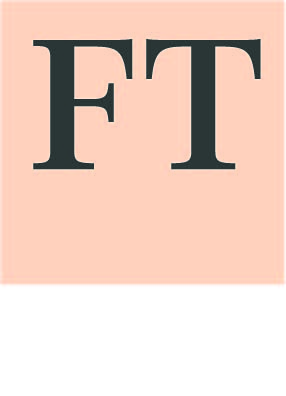 This article was originally published on Financial Times.