The MBA is Alive and Well
The MBA is Alive and Well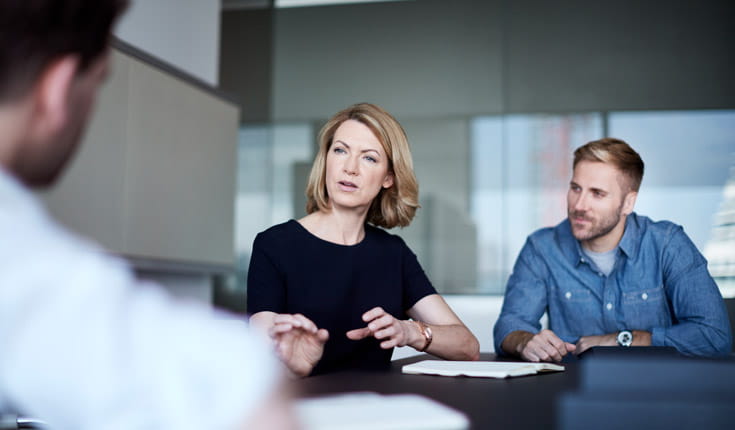 Have you heard that the MBA is dead? Maybe it's been brought up when you mention to friends or coworkers that you're thinking of pursuing an MBA of your own. They may even cite the Graduate Management Admission Council's (GMAC) Application Trends Report that showed a decline in full-time program applicants at 70 percent of business schools in 2017.
But here's the thing: the keyword in that previous statement is "full time." The MBA is alive and well at schools that offer multiple, nontraditional degree programs. These schools are demonstrating growth as they provide enrollment options that today's professionals, like you, are looking for.
The Association of International Graduate Admissions Consultants, regular presenters at the GMAC Annual Conference, produces an annual survey of MBA applicants. Here's what they discovered from those applicants about the continued importance of the degree.
Top reasons why people still want MBA degrees:
Acquire new skills and business knowledge
Access to job prospects
Opportunity to transition to a new career
Access to a strong network and advancement opportunities
Increased salaries
Make a positive difference in the world
Personal satisfaction of accomplishment
To gain the alternative perspective, the GMAC Corporate Recruiters Survey gathers information on employer motivations and current market trends in graduate management education. Below are some important insights shared by companies.
Top reasons why employers hire MBAs:
Succession planning
Support company growth
Business acumen
Innovative thinking
New perspectives
Technological abilities
Depth of knowledge
Personal development: The X factor?
MBA candidates will always want to know how much an MBA will increase their salary, but what you may not realize is the lasting impact of developing skills like leadership and empathy. As you advance through your career, these are the qualities that will help you establish corporate culture, manage staff, and drive productivity.
Where entrepreneurs become entrepreneurs
Investing in an MBA is also an investment in yourself. In an era of eager founders, the smartest and most strategic entrepreneurs see an MBA education as a unique opportunity to grow their knowledge base, skills, and abilities. While some may stop at the question, "How will an MBA increase my salary?," entrepreneurial-minded students are planning for the future, and putting the pieces in place to build value in their own companies over the long term. After all, is there a better place than an MBA program to learn how to write a business plan, conduct market research, develop financial reports, and even secure funding?
Networks will always be worth it
Whether you're interested in staying with your current company, moving to a new one, or starting your own, the value of a professional network can't be overstated. It starts with the guidance and insights of professors from day one and carries through to the business leaders you'll have the opportunity to meet over the course of your education. You may even meet potential business partners. The relationships you build while in school will last a lifetime, especially if you nurture them early on.
What's the right option for you?
Applications may be down for full-time MBA programs, but that doesn't mean they aren't still thriving. Top-tier schools continue to offer this option in addition to the flexible alternatives that other schools are transitioning to. Even as career goals change with the times, in many ways an MBA is both timeless and cutting edge. The core principles remain the same, but the delivery and connections are designed to prepare students for the modern workplace. As you consider MBA programs, here's a great article to help you evaluate which program is right for you.