Business Schools Are Building Boldly for the Future
Business Schools Are Building Boldly for the Future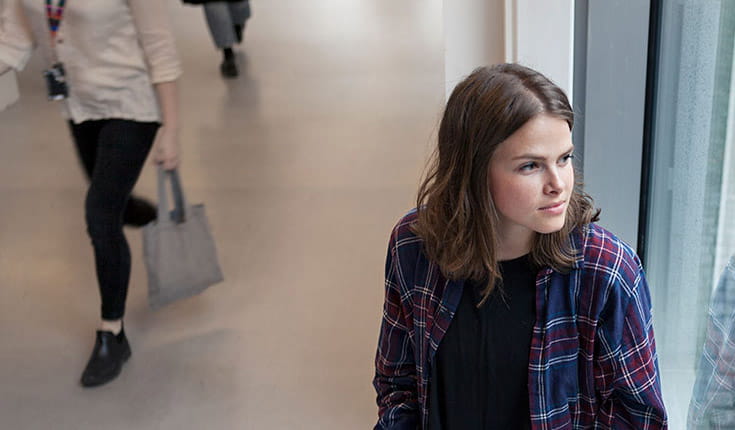 The designers of one of the US's most expensive academic buildings have clearly thought hard about what a highly ranked MBA college ought to look like.
Constructed on a former car park in the centre of Carnegie Mellon University in Pittsburgh, Pennsylvania, the Tepper School of Business's US$201m campus building opened its plate glass floor-to-ceiling doors to students and faculty last September. The 315,000 sq ft brick, steel and concrete edifice houses a virtual reality learning laboratory, a 600-seater auditorium and the largest fitness centre on campus.
The visit was a very slick experience. My only struggle – apart from meeting executive MBA students touring the campus virtually on iPad mounted bots – was finding my way up the swirling staircases to the secluded office of Bob Dammon, Tepper's dean.
It took the fundraising team close to a decade to persuade 1,250 alumni, including billionaire American businessman David Tepper, to donate the necessary cash for the building. But doing nothing was not an option, according to Mr Dammon.
"People would want to know why we needed to do a building like this," he says. "My answer is that it is an arms race."
The global competition to construct ever more luxurious facilities at business schools has reached new levels in the past couple of years.
Cornell Tech is a technology, business, law and design campus still being completed on Roosevelt Island in New York. The main academic building, opened in 2017, is a US$115m, five-storey structure. It was designed to be "net-zero energy"and only consumes power it generates itself.
In the UK, the University of Oxford's Saïd Business School has revealed plans to spend £60m repurposing a disused Victorian power station. In its new incarnation it will be an upmarket executive education centre, designed to the standards of a boutique hotel.
And this month Trinity College Dublin will cut the ribbon at a six-storey, €80m new home for its business school, which is another milestone in the university's attempt to raise its profile as a global MBA provider.
The level of technological capability expected by the millennial generation of MBA students requires new buildings, according to Stephanie Bryant, chief accreditation officer at the US business school accreditation agency AACSB.
"There is a lot of competition for the best and brightest students," Ms Bryant says. "The old way of teaching with a subject matter expert addressing the class from the front of the room has gone. Students today want flexible spaces capable of simulating real-life workplaces, such as financial trading floors."
Pittsburgh has form when it comes to eye-catching academic architecture. The skyline is dominated by the University of Pittsburgh's 42-storey Cathedral of Learning, a gothic revival skyscraper completed in 1934 and still the tallest academic building in the US.
The city's latest addition, the Tepper building, also stands out because of its energy saving measures and low carbon footprint – features that appeal to millennial passions for sustainability and authenticity.
The school was awarded a Leadership in Energy and Environmental Design gold medal in February for its innovative use of BubbleDeck construction, which reduces concrete use by 25 percent. The building's exterior is clad in the distinctive yellow brick of the original Carnegie Mellon University, but is sourced locally to reduce the carbon emissions of transport.
"We have built a business school for the future," Bob Reppe, director of design for campus design and facility development, explains as he leads me up and down the floors. "It is filled with accidental meeting spaces."
The Tepper building serves more than just the business school at Carnegie Mellon. It also houses the university's teaching college, the main campus canteen and the new student welcome centre.
Being at the heart of college life is particularly important for business schools, which have often been the last department to be adopted by a university and so are usually placed on the edge of campus.
"It is very easy for a business school to become isolated because we are primarily a professional school with a lot of masters programmes," says Laurie Weingart, professor of organisational behaviour, who as acting provost oversaw the final stages of the new building's completion last year. "This is a place to pull in the rest of the university."
Durham University is seeking planning permission for a £72m new home for its business school. If granted, this would relocate its MBA classrooms from the far corner of the campus to the centre of town.
A significant concern for the architects was the risk of spoiling the views across the ancient city, which is a Unesco World Heritage Site, so they have had to make sure their design hides behind older buildings. They were able to tick the sustainability box by securing the site of the city's long disused swimming baths to build upon, suspending part of the building with columns because it lies over a flood plain.
Pressure to build something both environmentally sustainable and sensitive to Durham's centuries-old architecture has come from professors and students as much as from local residents and town planners, according to Susan Hart, the business school's dean.
"Colleagues have made pretty sure we are on message, that we need to minimise our carbon footprint," she says.
However, Ms Hart is not defensive about the expansion plans. "We are on a good trajectory in increasing our reputation internationally," she says. "We are making visible to the local community the major value of the business school."
Sustainability is often a major theme of new campus building design, but vast building budgets allow new structures to be landmark buildings even in universities that are already internationally renowned.
---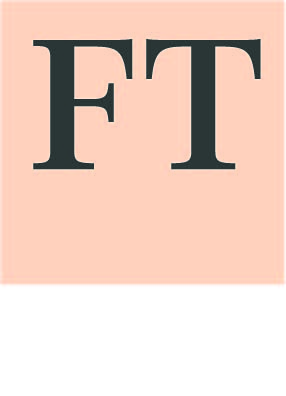 This article was originally published on Financial Times.