School Expert Q&A: IIM Lucknow (IIM-L)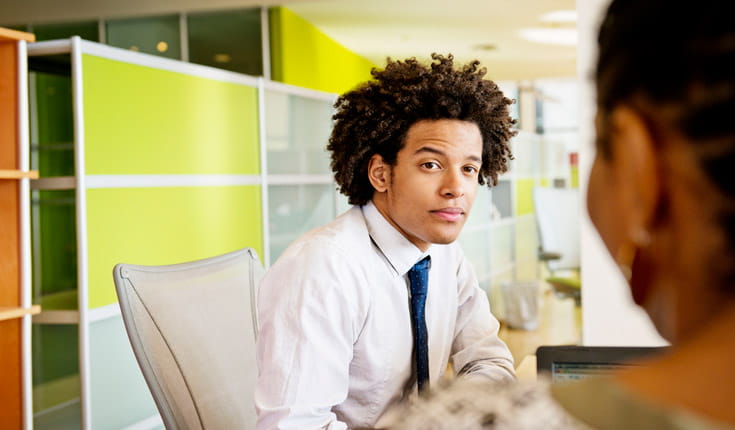 Dr. Moutusy Maity helps answer questions about getting an MBA at the Indian Institute of Management (IIM), Lucknow.
Dr. Moutusy Maity is currently Associate Professor in the department of Marketing Management, at the Indian Institute of Management Lucknow (IIM-L). Prior to joining IIM-L, Moutusy was Assistant Professor at the Indian Institute of Management-Bangalore (IIM-B), and at the University of Wisconsin, Whitewater, WI, USA. Moutusy's research interests are in the areas of consumer interaction with technology (e.g., Internet/e-commerce, mobile/m-commerce), customer relationship management (CRM), and technology adoption at the bottom of the pyramid (BOP) in developing countries. Her research has appeared in referred journals including Journal of Retailing, Decision Support Systems, Journal of Business Ethics, Journal of Marketing Theory and Practice, and Journal of Marketing Channels, among others. Moutusy's recent consulting experiences include undertaking predictive analytics for leading retailers in India, and consulting in the area of digital marketing. Moutusy has earned her Ph.D. from The University of Georgia, Athens, GA, USA.
---
About the Program
Name of the school: Indian Institute of Management Lucknow
School location: Noida Campus, Noida
Year school started: IIM Lucknow was established in the year 1984. The IIM Lucknow Noida Campus was established in the year 2005.
Global Ranking: Rank 4 in India (as per National Institutional Ranking Framework by MHRD)
Name of the program: International Program in Management for Executives
Admission Criteria
Work experience requirement: A minimum of 5 years of full-time professional work experience (after obtaining a Bachelor's degree in any discipline)
English proficiency requirement: Delivery of all course-related content is in the English language. All applicants seeking admission are expected to have proficiency in reading and writing in the English language.
Letters of recommendation: Two letters of recommendation are required to be submitted with the application form.
Interview/Group Discussion: Candidates shortlisted on the basis of the application are invited for a personal interaction with a panel of faculty members. The interaction consists of a writing ability test (short essay) and an interview.
Application Process and Timelines
Application:
Application fee: There is no fee for the applying to the program.

Where do I get a copy of the application form?
When does the application process start? Applications are being accepted from July 15, 2016.
What is the last date to apply? The last date for applying to the program for the academic session 2017-2018 is October 31, 2016.
Admission Process
What is the range of GMAT® scores for accepted students? Successful candidates have a GMAT score of at least 640 points.
Is there a requirement of 16 years of study prior to applying? The minimum number of years of study prior to applying to the program is 15 years: A Bachelor's degree in any discipline or an equivalent academic pursuit (i.e., 10+2+3)
What constitutes work experience? Successful candidates Successful candidates include those who have worked in the private sector, public sector, government departments, and NGOs (among others), and represent various professions including (but not limited to medicine, architecture, engineering, defence, civil service and entrepreneurship A minimum of 5 years of full-time professional work experience (after obtaining a Bachelor's degree in any discipline)
Is there a minimum cut-off for TOEFL/IELTS/PTE test scores? NA
Who should letters of recommendation come from? Applicants are expected to select recommenders who are well-acquainted with the applicant's intellectual abilities and professional achievements. At least one letter should be from a senior person with whom the participant is currently working with or have worked with in the recent past.
When should I expect an invitation for an interview? Announcement of candidates will be made by the first week of November, 2016.
Who should I contact if I have a question regarding my application status? The applicant may send her/his queries to: admission_nc@iiml.ac.in or call: 91-120- 6678481, 91-120- 6678507
Fees and Other Expenses
What is the estimated cost for the entire program for a student? The total cost of the program is the same for all students joining the program. The total fee for the program for the 2017-2018 session is INR 20,00,000 (Excluding Accommodation and Caution Money)
What is the cost of living for the duration of the program? The cost of living on campus may vary depending on whether the candidate opts for single accommodation or family accommodation.
Are there any job opportunities on campus that can be pursued while the programme is on, to lower the overall cost impact? There are no job opportunities on campus.
Curriculum/Faculty/Student Exchange/Hostel Accommodation Facilities of the School
How many intakes in a year and when? There is a single admission process in a year. Classes typically begin in the month of April every year.
Size of the intake? 70 every year
What are the specializations available? The IPMX program is a general management program. However students may choose specific elective courses of their choice. On successful completion of the course, students are awarded the Post Graduate Diploma in Management for Executives.
What percent of the batch finds jobs within 3 months of graduation? In the past, the entire batch has found jobs within 3 months of graduation.
What are the key sectors represented in recruiters for this programme? Some of the key industry partners for the IPMX include: Deloitte, L&T, Ford, Google, Ericsson India Pvt. Ltd, Mu Sigma, Flipkart, TCS, IDEA Cellular, Myntra, Daimler India, Apollo Hospitals, Escorts, GE India, Genpact, Goldman Sachs, IBM India Pvt. Ltd., Sapient Nitro, Accenture, Dell, Godrej, Hewlett-Packard India, HSBC, Infosys, Wipro Limited, KPMG, SAP Labs, Tata Motors, Zee News, and Snapdeal, among many others. The Corporate Resource Centre of the Institute facilitates in providing placement services for non-sponsored students.