Graduate Management Admission Search Service (GMASS)
Graduate Management Admission Search Service (GMASS)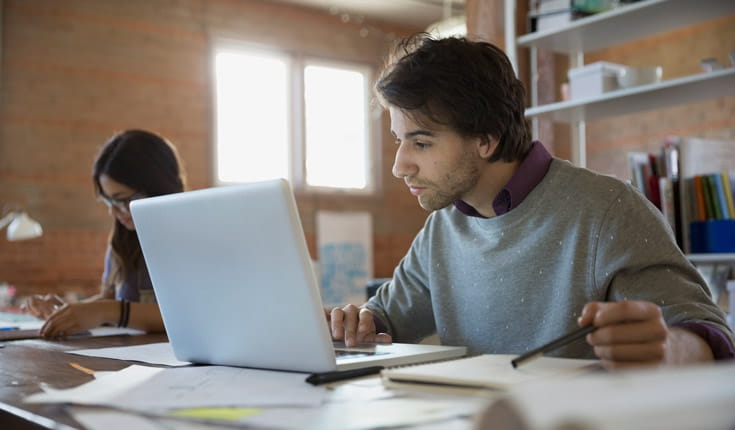 The GMASS™ search service allows business schools to review your background and career aspirations and to directly connect with you. With more than 500 schools using GMASS, you will be visible to the widest array of opportunities as you consider the business school options that are most suitable for you. Simply answer a few questions to get noticed by schools around the world and learn about scholarships and financial aid. It only takes a few minutes of your time and it's free.
You are given the option to sign up for the GMASS search service when you create or update your account on any GMAC family company website and when you register for a product, service, or event offered by any GMAC family company.
If you first sign up for the GMASS search service through GMAC Tours or BusinessBecause, your information is shared with the schools and strategic partners who seek to connect with candidates through services provided by GMAC Tours and BusinessBecause, respectively, on an exclusive basis for six months. This gives you a more focused opportunity to connect with schools and strategic partners who are interested in candidates like you. After the six-month period, GMAC makes your GMASS data available to all participating schools and strategic partners. If you prefer to immediately be connected with this broader pool of GMASS participants, just create an account on mba.com and check the GMASS consent box.
Who can access the GMASS search service?
When you choose to join the GMASS search service, schools, scholarship organizations, financial aid providers, and our strategic partners from around the world who participate in GMASS ("participating organizations") use your information in GMASS to contact you and share information about their programs, financial aid, career opportunities, test prep offerings, and to invite you to participate in research studies. They also may use information about you, alone or in combination with other data they possess, to conduct market research. Click here for a list of participating organizations. We update this list on a quarterly basis to inform you of new participating organizations who may be interested in connecting with you. Participating organizations must comply with applicable law, provide you with their contact information, and allow you to change or withdraw your communication preferences. Third-party service providers of participating organizations may also have access to your information, solely to provide a service for the organization consistent with the organization's permitted use of your information.
Sharing your information
The table below lists the information we may share with participating organizations. We collect and automatically combine this information with information from all of your accounts on the GMAC family company websites, surveys you complete such as the Prospective Student Survey, and information from third-party sources, such as FullContact Inc. (a Delaware Company), 1624 Market St. Suite 226, PMB 45057, Denver, Colorado 80202. To manage your FullContact profile, visit https://platform.fullcontact.com/claim. To find candidates like you, participating organizations can search on the Search Field Topics. Schools value being able to connect with candidates who are a good fit for their programs, so we encourage you to complete your profile, enabling interested schools and other participating organizations to connect with you. Data about you from third-party sources are incorporated in a generalized way in order to enable schools to find candidates like you that are a good fit for their programs. For example, if a third-party identifies you as 21 years of age, GMAC will generalize to an age range that includes 21, such as 20–22 years of age. Third-party information matched to your account will be overridden by any information you directly provide for any of your accounts.
Contact Data

Search Field Topics

Name

Gender

Languages Spoken

Highest Level of Education Attained4

Graduate Management Degree Preferences

Exam Prep Access5

Email Address

Age4

Current Location2

Undergraduate Major4

Study Location Preferences

Score Sending Destinations6

Postal Address

Country of Citizenship

City, State/

Province4

Undergraduate Institution

Planned Date of Enrollment

Business School Journey Stage5

Telephone & Mobile Number1

Ethnicity (US only)

Country, Region4

Date of Graduation4

Assessment Date3

Self-Reported

GRE Score

Date of Birth

US State Residency (US states only)

Work Experience

Undergraduate Grade Point Average (GPA)

Broad Score Band 3

School / Program Commitment5

My recommendations via mba.com

Military Experience

Results from the GMAC GME Motivation Survey

Post-graduate interests

Soft Skills Competencies5
1 Telephone and mobile numbers are provided to participating organizations only if you consented to being contacted by Phone, SMS/Text, and/or WhatsApp.
2 Current location is the city, state/province, and country based on the IP address.
3 When you have consented to participate in GMASS, we include the information you have provided in the GMASS service along with the date and broad score band of your most recent or highest exam. For the GMAT™ exam (test-center based), this is a 20-point band in which your overall test score falls, such as '680-700' or '700-720.' For the Online GMAT exam, this is an 80-point band in which your overall test score falls, such as '630-710' or '720-800.'
4 In order to find the best schools for you to connect with, GMAC partners with third parties to enhance your profile with information from their database. Once you update your profile on any of the GMAC family sites, we will remove the third-party content to reflect the most recent information.
5 In order to find the best schools for you to connect with, GMAC captures information that gives schools insights into where you are on your journey to business school, what activities you've engaged in such as GMAT preparation or quizzes/mini assessments on GMAC family sites, and any program preferences identified on GMAC family sites.
6 In order to find the best schools for you to connect with, GMAC aggregates and generalizes your test score sending behavior in order to recommend you to schools you may not have yet engaged with, introducing opportunity for additional schools to reach out to you and increase your options.
GMASS participants may use your contact information to communicate with you by email and through your social media accounts, as well as by postal mail. They may also communicate with you by SMS/text or telephone if you have consented to be contacted via those channels.
To achieve our mission of providing the solutions necessary for schools and candidates to discover and evaluate each other, we may use data from the GMASS tool, test prep products, and from your Candidate Profile to assist us in creating predictive models and tools. GMAC may recommend you to a particular school or schools based on your Candidate Profile, other information about you, and our predictive models. For example, we may use your field of interest, selected schools, your score sending selections, and how you performed using our test prep products to create customized recommendations for you as well as schools. In addition, to better equip schools to connect with candidates that are a good fit for their program and make recommendations on your behalf to right fit schools, GMAC may also create marketing segments based on your feedback around your preferences of business school education in conjunction with third-party data, such as generalized educational, professional, and financial data. For more information about your Candidate Profile, please review our Privacy Statement. GMAC may contact you directly on behalf of the GMASS participants.
Your communication preferences; consent validity; data transfers
You can change your communication preferences regarding GMASS or unsubscribe from GMASS by logging into your account on any GMAC family website where you have registered or by contacting GMAC Customer Care.
If you unsubscribe from GMASS or change your preferences, we will cease sharing the relevant data with GMASS participants. However, the GMASS service allows GMASS participants to use your data for up to eighteen months, so if an organization obtained your data before you unsubscribed or changed your preferences, they may continue to contact you during that time period. You must contact GMASS participants directly to unsubscribe or change your preferences regarding commercial communications from them. You may contact GMAC Customer Care if you require assistance from GMAC in this regard.
Unless you unsubscribe or change your preferences, your consent for us to share your data with GMASS participating organizations commences on the date you consented to be included in the GMASS service and continues during the applicable Eligibility Period shown below. The Eligibility Period resets when an assessment score report is issued to you, you order an additional score report, access GMAT prep, you complete the mandatory fields in any GMAC family company website or update fields in any of these accounts, or you contact Customer Care to extend your eligibility. "Mandatory fields" are name and email address.
Website where you first subscribed to the GMASS™ service

Eligibility Period

You indicated that you have not completed your undergraduate or first university degree

All others

mba.com

5 years

2 years

businessbecause.com

n/a

2.5 years

5.5 years

2.5 years
After your Eligibility Period expires, we may contact you to see if you wish to be reactivated in the GMASS service. GMAC will periodically contact you about the progress of your journey in achieving your graduate management educational goals.
Information collected by a GMAC family company (or its test service providers) will be transferred to GMAC or Pearson VUE, depending on where you entered the information, as directed by GMAC.
By participating in the GMASS service, you authorize the transfer of your personal information to GMAC and its service providers, including Pearson VUE, located in the United States and other locations for the purposes described above. You also authorize the access to your information in the GMASS service by participating organizations that may be located outside of your home country. You understand that the United States and/or the destination country mentioned above may not provide for a level of data protection that is equivalent to the one in your home country.
Please review our privacy statement for more information regarding our privacy practices and if you have questions, contact privacy@gmac.com.